Doctors Without Borders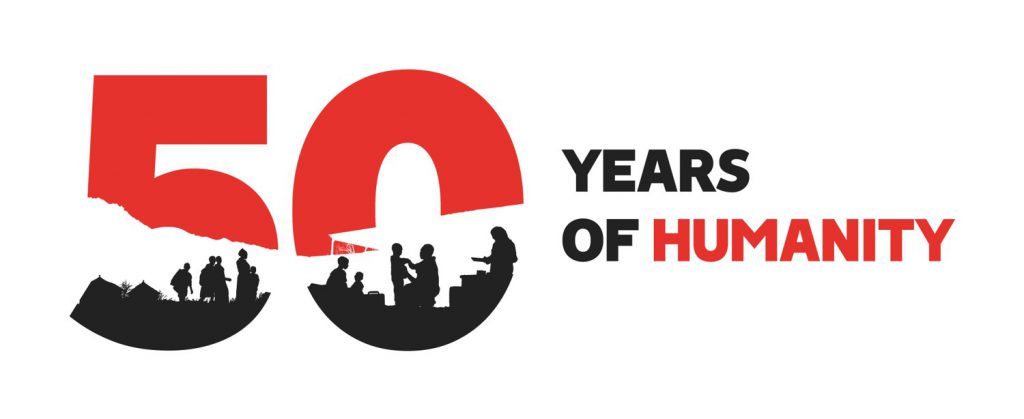 In June 2021, Doctors Without Borders (Médecins Sans Frontières) and SSFF & ASIA held a talk event about, "The Syrian Civil War, the greatest humanitarian crisis of the century, and the voices of the people living there: The potential of telling the world now with film."
Mr. Shinjiro Murata, Executive Director of Médecins Sans Frontières (MSF) Japan, and Mr. Tetsuya Bessho, CEO of Short Shorts Film Festival & Asia, talked about the continuing attacks on medical care in Syria and other war zones for 10 years since it started.
They discussed the crisis occurring everyday, the voices of the people who live there, focusing on the unceasing attacks on medical care, including the daily bombing and looting of hospitals. This event can be viewed here.
Médecins Sans Frontières (eng: Doctors Without Borders) was founded in France on December 22, 1971 by a group of doctors and journalists.
This year marks the 50th anniversary of the organization's founding.
Please take a look at the Médecins Sans Frontières 50th Anniversary Special Website "Raising Our Voices". https://www.msf.or.jp/50th/
the 50th anniversary Special Movie
"Raising Our Voices"
https://youtu.be/aByCPVevlpk
Short Movies
①https://youtu.be/q_etwil9j9Y
②https://youtu.be/2MR_xn-Qnjg
③https://youtu.be/ZSgvmFl7tag
④https://youtu.be/1g6hasxOZO0