2nd Edition for the Branded Shorts 2022 Short List!
We have announced five more short films for the Branded Shorts division of the Short Shorts Film Festival 2022.
The Branded Shorts Division started accepting submission from companies that created a branded movie for themselves in August. We will be listing the submitted short films every month till next February, announcing the nominees in April.
We had many submissions from companies within Japan this month. Most of them were rather long but filled with devised techniques and messages to the viewers.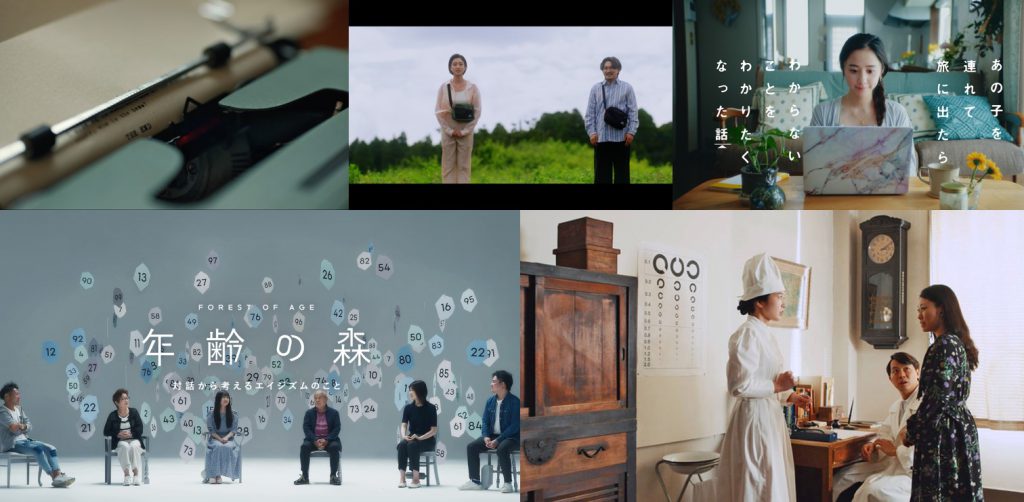 *clockwise from the top left
Taking Flight Client: Kodansha Ltd.
Mitsume Client: Takarajimasha, Inc.
A Story of a Time That I Wanted to Know What I Did't Know. Client: Chugai Pharmaceutical Co. Ltd.
An-shi-jyutsu Client: Kanie Town, Aichi
FOREST OF AGE Client: LIFULL CO., Ltd.
For more details, visit here.