Announcement of BRANDED SHORTS 2022 shortlist (4th)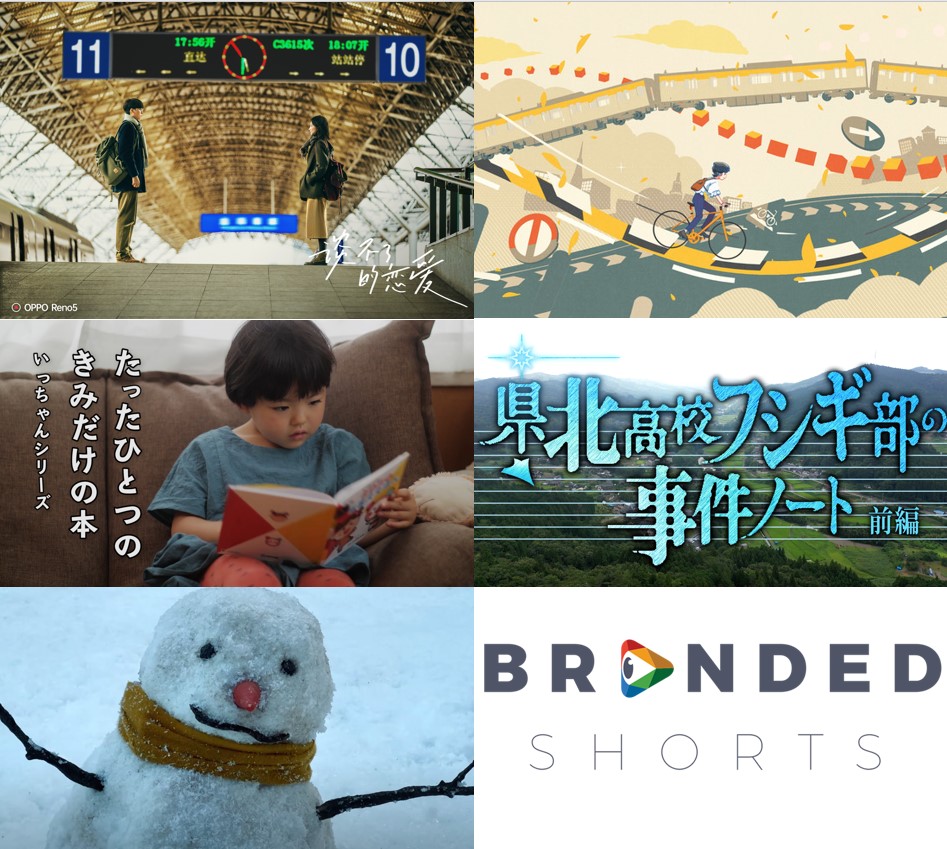 We have announced the 4th batch of shortlisted works for Branded Shorts of the Short Shorts Film Festival & Asia 2022.
Branded Shorts started accepting entries from August. We will be listing the shortlist every month till next February, announcing the nominees in April.
In the 4th segment of the short list, there are many works with the way how the works to be shown. Looking at the length alone, there were many longer works, but we have the impression that there are many works that take the method of dividing the number of stories and giving a continuity so that the viewer does not get bored and attracts them as entertainment.
<3rd edition for the Branded Shorts 2022 Short List>
*clockwise from the top left
「Unspoken Love」
Client:OPPO
Production:The Eye Advertising & Films

「BAA 「Jitensha ni Norikaeyou (Let's Change to Bycivle)」」
Client: Bicycle Association of Japan
Agency: ADK Marketing Solutions Inc./ ADK Creative One Inc.
Production: ADK Creative One Inc.
「Kenkita Koko Fushigibu no Jiken Note (The Case File of Ken Kita High School Mystery Club)」
Client: Ibaraki Prefecture
Agency: Dentsu East Japan Inc.
Production: TV Man Union, Inc.


「Tatta Hitotsuno Kimidake no Hon Itchan Series (Only One Book for You Itchan Series)」
Client: NTT Printing Corporation
Agency: Telecom Staff Inc.
Production: Telecom Staff Inc.
「Holiday: Saving Simon」
Client: Apple
Agency: TBWA\Media Arts Lab

For streaming and further detail about the list, please check out the Branded Shorts News.