Short Film Screenings in Asia, 2019 Autumn.
Short films from SSFF & ASIA are going to be screened at Kaohsiung (Taiwan), Seoul (Koreda) and Kuching Sarawak (Malaysia) in these 2 weeks.
Some of the filmmakers and guest speakers will make appearance for each event.
Kaohsiung Film Festival, Taiwan
1) 2019 SSFF & ASIA Special Selection
Oct. 21 21:50, Oct. 26 11:00, Oct.27 13:40
@ Kaohsiung Main Public Library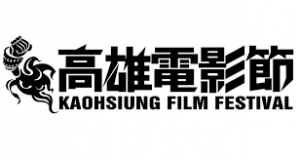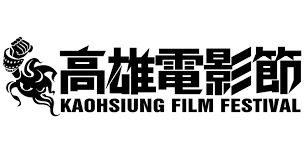 Screening Lineups
『Prowler』by Toshiharu Yaegashi
『The Distant Light』by Tatsuya Utsuno
『Natto』by Kota Yoshida,
『Beard and Raincoat』by Kumu Yawata
『A Name: A Bell That Keeps Ringing』by Hiroya Taka
https://www.kff.tw/EN/shortfilm/observeUnitDetail/3532
Kota Yoshida, director of 『 Natto』will be appeared on Oct. 26 & 27
2) SSFF & ASIA special production 『Salvation』by A. T. is nominated for the competition and screened on Oct. 15 15:50, Oct. 22 19:00, Oct. 27 15:50
@ Kaohsiung Film Archive 3F 3
https://www.kff.tw/EN/film/filmDetail/3399
A.T. , director of 『Salvation』will be appeared on Oct. 27.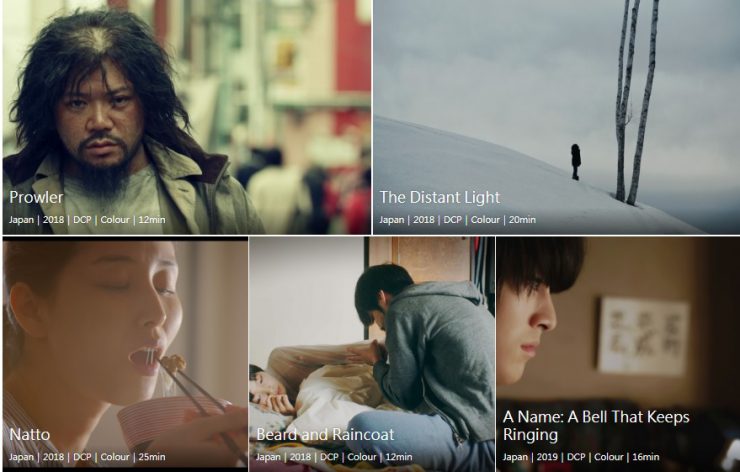 ---
Malaysia mini screening
Oct. 27 9:30 @
3 short films that were popular with Malaysian audience at the last screening in Sep. and award winning short 『Brotherhood』by Meryam Joobeur are going to be screened.
After the screening, talk session by Yasuhiko Tanaka who is the organizer of this event and scenario analyzer will be held.
https://www.facebook.com/photo.php?fbid=10211656458605856&set=a.1217531937286&type=3&theater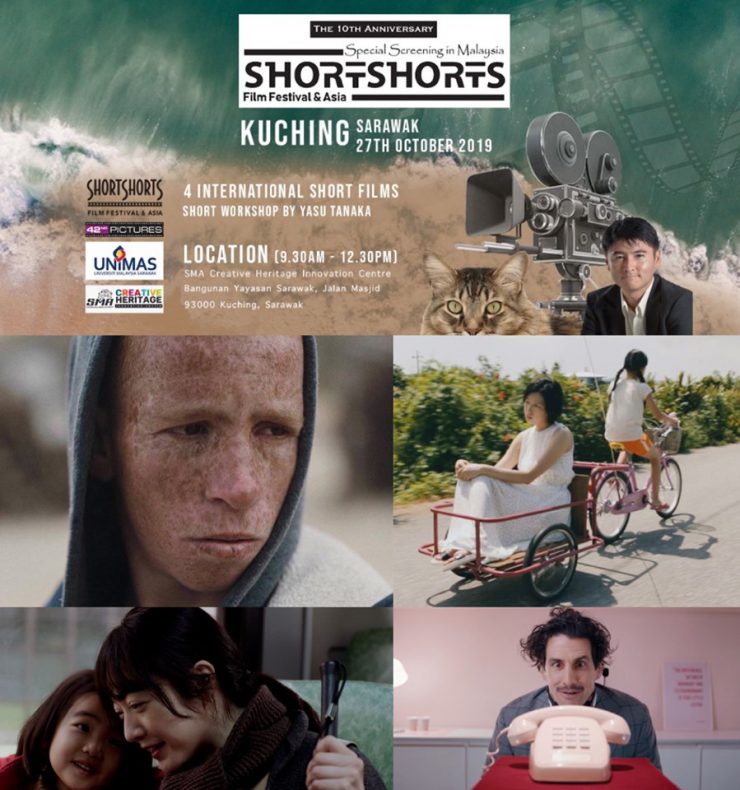 ---
Asiana International Short Film Festival, Korea
The Collections from Short Shorts Film Festival & Asia will be screened.
November 1, 13:30 / November 3, 18:30 @ CGV PICCADILLY1958 Theater 2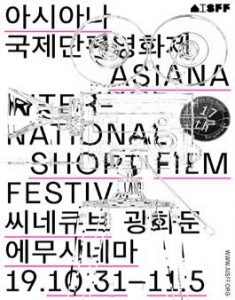 Screening Lineups:
『A Japanese Boy Who Draws』 by Masanao Kawajiri
『Beard and Raincoat』by Kumu Yawata
『My Little Goat』 by Tomiki Misato
『Nagisa』 by Toshiyuki Teruya
『Spring』 by Ayumi Omori
SSFF & ASIA Festival Director, Seigo Tono and Miki Yawata, director of 『Beard and Raincoat』 will make appearance for both of the screenings.
http://en.aisff.org/?page_id=20750