Announcement of SSFF & ASIA 2022 shortlist (1st)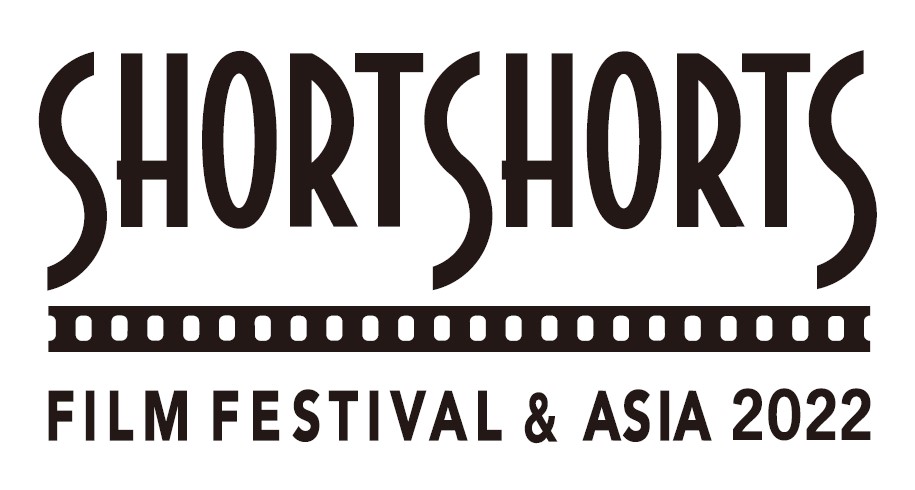 Starting this month, we will announce a shortlist from among the submitted films that will be nominated for the five Academy Awards® eligible categories, (Official Competition supported by Sony:International, Asia International, Japan and Animation & Non-fiction) at the Short Shorts Film Festival and Asia 2022. In August, we received a total of about 1,000 entries. In particular, there were many entries from the United States, France, the United Kingdom, Spain, and from China, Iran, & India in Asia. 30% of the submitted films were directed by female filmmakers. Due to the spread of Covid on a global scale, there have been many dramas dealing with people's separation and loneliness, but this year there has been an increase in short films in genres such as fantasy, comedy, and horror. Instead of depicting tragic, sorrowful events happening in the real world, we have seen submissions from filmmakers who are creating new & entertaining stories in their films!
Congratulations for all the filmmakers whose works are entered in the short list!!
We keep accepting the submission till Jan. 31, 2022.
Looking forward to seeing you at the festival 2022!!
~ SSFF & ASIA 2022 Short List (1st) ~
*The name of the film, the director name, and the country name will be listed in alphabetical order by category


 Title
Director
Country
Official Competition supported by Sony  International  Competition 
A Summer Place
Alexandra Matheou
Cyprus, France
An Encounter
Kelly Campbell
Ireland
AUGUST SKY  (Céu De Agosto)
Jasmin Tenucci
Brazil
Beautiful They
Cloudy Rhodes
Australia
Burros
Jefferson Stein
United States
CENSOR OF DREAMS. (LE CENSEUR DES RÊVES)
Leo Berne &  Raphaël Rodriguez
France
Did you hear the trees?
Lena Jaworska
Poland
Enjoy
Saul Abraham
United Kingdom
First Last Summer
Nastazja Gonera
Poland
FRONTIER  (FRONTIÈRE)
Daouda Kanouté
France
IF IT AIN'T BROKE
Elinor Nechemya
Israel
In The Soil
Casper Rudolf Emil Kjeldsen
Denmark
JEFF
Walter Joesph Woodman
Canada
Little Berlin
Kate McMullen
France
¡Llámame Chinita!
Stacy Chu
United States
Neon Phantom  (Fantasma Neon)
Leonardo Martinelli
Brazil
OUT OF TIME  (A CONTRE TEMPS)
Delphine Montaigne
France
Roy
Tom Berkeley & Ross White
United Kingdom
Shielded
Jan Verdijk
Netherlands
Sideral
Carlos Segundo
Brazil
Still Awake?
David Payne
Czech Republic
Techno, Mama
Saulius Baradinskas
Lithuania
The Departure (Le Départ)
Said Hamich
France
The Guard. (El Guardián)
Héctor Fernández Cachón
Spain
THE RIGHT WORDS  (HAUT LES COEURS)
Adrian Moyse Dullin
France
Titan
Valéry Carnoy
Belgium
Vivaldi: Stabat Mater
Sebastian Panczyk
Poland
Wednesday
Eeva Mägi
Estonia
Yellow Cross My Heart. (Flaggan)
Inga Kempe &  Elina Sahlin
Sweden
Official Competition supported by Sony  Asia International  Competition 
All the Crows in the World. (天下烏鴉)
Yi Tang
Hong Kong
Angel
Dicky Chalmers
Taiwan
Cicada
Daewoen YOON
Korea, Republic of
Crow Island. (Kakathuruth)
Mohammed Ali Faisal
India
Fire Room. (菲與火)
Ka Ki Wong
Hong Kong
Her and I. (軟弱的梨)
Chen Shao Chun
Taiwan
Left  Handed
Nasrin Mohammadpour
Iran
Live
Baggio Jiang
China
MAKASSAR IS A CITY FOR FOOTBALL FANS
Khozy Rizal
Indonesia
my sister  (姊姊)
Ke Yin Pan
Taiwan
Sandstorm. (Mulaqaat)
Seemab GUL
Pakistan
Slight Fever. (微热)
Hongzhi LIU
China
Sound of the Night. (Somleng reatrey)
Chanrado SOK & Kongkea VANN
Cambodia
Visiting Time
Vahid Sedaghat
Iran
West Love  (Kisah Cinta Dari Barat)
M. Reza Fahriyansyah
Indonesia
When I Fell from the Tree (當我從樹上掉落時)
Hsieh Li-Ling
Taiwan
Winter by the River  (冬日河)
Shuyao Chen
China
Yến
Julia Feige
Vietnam
Official Competition supported by Sony  Japan  Competition 
いってきます (Ittekimasu)
高山 隆一 (Ryuichi Takayama)
Japan
家族の灯 (Family Lights)
山本 尚志 (Takashi Yamamoto)
Japan
蜘蛛 (Spider)
後藤 美波 (Minami Gotou)
Japan
ビューティフルワールド ペタロの時代の愛        (BEAUTIFUL WORLD – LOVE IN THE TIME OF PETALO-)
横堀 光範  (Mitsunori Yokobori)
Japan
ぼくはぜろにみたない (I am less than zero )
外山 文治  (Bunji Sotoyama)
Japan
理想の妻 (Ideal wife)
谷口 譲   (Joe Taniguchi)
Japan
忘れられない (Unforgettable)
Junki Tachibana
Japan
The Voice Actress
Anna J. Takayama
Japan
ten
板橋 基之 (Motoyuki Itabashi)
Japan
 Animation Competition
A Descent into the Maelström
David Daenemark
Czech Republic
アノナツココナツ (ANONATSU COCONUT)
多田 文彦     (Fumihiko Tada)
Japan
Blink in the Desert
副島 しのぶ (Shinobu Soejima )
Japan
FALL OF THE IBIS KING
Mikai Geronimo & Josh O'Caoimh
Ireland
Homebird
Ewa Smyk
United Kingdom
House of memory (La casa de la memoria)
Sofía Rosales Arreola
Mexico
How Small!
Charlene Xu
United States
In Nature (Dans la Nature)
Marcel Barelli
Switzerland
Local Middle Schooler
Sanjna Bharadwaj
United States
マンガガールズ (MANGA girls)
祁答院 雄貴 (Yuuki Kedouin )
Japan
目玉 (MEDAMA – eyeball )
Anna Yamamoto
Japan
Sisters
Andrea Szelesová
Czech Republic
Skindeep
Edi , YUCA, Youth
United States
The Seine's tears (Les larmes de la Seine)
Yanis Belaid, Eliott Benard, Nicolas Mayeur, Etienne Moulin, Hadrien Pinot, Lisa Vicente, Philippine Singer & Alice Letailleur
France
Under the skin, the bark. (Sous la peau, l'écorce)
Franck Dion
France
Vegetable Rising
Shreyom Ghosh
India
Non-Fiction Competition
A Day's Work
Max Kerkhoff
Germany, Myanmar
A Man in Chain
Alireza Mirasadollah
United Kingdom
I Walk
小谷野 五王 (Gou Koyano)
Japan
NAYA
Sebastian Mulder
Netherlands
Shadows in the Dark
Maren Hahnfeld
Germany
最終頁 (The Last Page)
中村 洸太 (Kota Nakamura)
Japan
The road bad and the place dark
Borja Larrondo
Spain
thing. (Ding)
Pascale Egli & Aurelio Ghirardelli
Switzerland
VO
Nicolas Gourault
France
WATER AND ROCK
Bertrand Rocourt
France
Yoshino Ringyo: The Lumberjacks of Japan
David Caprara
United States
You Can't Automate Me
Katarina Jazbec
Netherlands

Festival selections will be made from among the shortlisted films. The shortlist films will be selected monthly until the end of March, 2022 and will be uploaded on the festival's official website by the end of April, 2022.This month's shortlist is mainly for films submitted by the end of August, but the timing of the announcements may vary.