Announcement of SSFF & ASIA 2022 shortlist (2nd)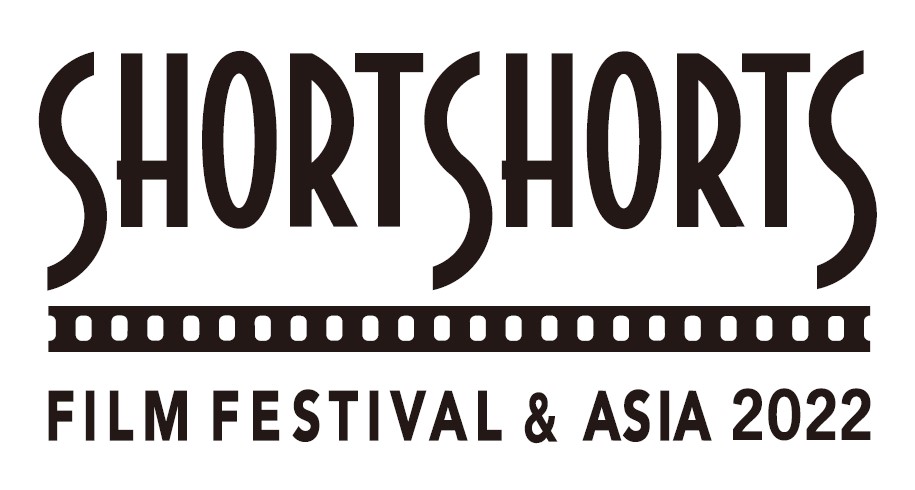 Beginning last month, we have released a shortlist that will be nominated from among the entries for the Five Academy Awards® categories (International, Asia International, Japan, Animation, Non-fiction) at the Short Shorts Film Festival & Asia 2022.

In September, we received about 1,200 submissions. There were many shorts submitted from the United States, France, Spain, and especially from Asia, China, India, and South Korea. 5% of the total submissions were from Japan. In addition, about 40% of the students' short films came as a result of the graduation season overseas.

As was the case last month, there were many films with stories about family, romantic relationships, and life and death. These were followed by films related to lifestyles and to the workplace. Among the submissions in the science fiction and fantasy genres, there were many films that used mysticism and dreams, as well as satirizing modern society. Congratulations to all the short listed filmmakers!!
We keep accepting the submission till Jan. 31, 2022. Looking forward to seeing you at the festival 2022!!
~ SSFF & ASIA 2022 Short List (2nd) ~
*The name of the film, the director name, and the country name will be listed in alphabetical order by category
Title
Director
Country
Official Competition supported by Sony International Competition
Action
Benoît Monney
Switzerland
Amygdala (ΑΜΥΓΔΑΛΗ)
Maria Hatzakou
Greece
An Irish Goodbye
Ross White & Tom Berkeley
Ireland
Aurora and the House of Lights
Ángela Matiz & María Matiz
Colombia
Back to the West
Boris Hadzija
Germany
BJ's Mobile Gift Shop
Jason Park
United States
Bleach (Bleacj)
Mattias Graham
Canada
Bleue
Ornella Pacchioni
France
BLIND SPOTS
Luis Schubert
Germany
Bystander (عن بُعد)
rachel aoun
Lebanon
Deaf (SORDA)
Nuria Muñoz-Ortín & Eva Libertad
Spain
Each Other (L'un l'autre)
Clara Prévost
Canada
Endless heat (CALOR INFINITO)
Joaquín León
Spain
Entre tú y Milagros
Mariana Saffon
Colombia
Fever (La Fièvre)
Matias Carlier
Switzerland
Hold Up
Alison Rodrigues
Australia
In Dreams (Uni)
Pete Riski
Finland
Unliveable (Inabitável )
Matheus Farias & Enock Carvalho
Brazil
Iniquity
Oliver Goodrum
United Kingdom
It Feels Personal
Hugh Clegg
United Kingdom
Jupiter Rain
Imanol Ruiz de Lara
Spain
LEO BY NIGHT (Léo la nuit)
Nans Laborde-Jourdàa
France
Monkey-Love, Please Hold
Greg Fox
Canada
My friend (Mon Ami)
Michaël Bier & Hervé Piron
Belgium
Night Breakers
Campoy Gabriel, Lafoz Guillem
Spain
Our own land (Nous n'irons plus en haut)
Simon Helloco
France
Penthouse
Vegard Dahle & Line Klungseth Johansen
Norway
Primal Therapy (Suoterapia)
Santtu Salminen
Finland
Rachels Don't Run
Joanny Causse
United States
SHARK
Nash Edgerton
Australia
Snooze
Adam Collins
Ireland
Stagnant
Konrad Kultys
Poland
Starched Collars (Cuellos Almidonados)
Daniel Rodríguez Risco
Peru
Sunnies
Ismail Khan
Australia
The Blanket (Lakana)
Teppo Airaksinen
Finland
The child and the night (L'Enfant et la nuit)
Pascale Hannoyer
France
The Mouse
Theo Baines
United Kingdom
The Red Sultan
Joachim Besançon
United States
Two Women (שתי נשים)
Yuval Kaminsky
Israel
Va dans les bois
Lucie Prost
France
Viral
Shriejan Paudel
Netherlands
Official Competition supported by Sony Asia International Competition
A Grandpa's Uniform and the Other Things of Fear (Pedhut)
Christian Banisrael
Indonesia
A shared path
Negar Naghavi
Iran, Islamic Republic of
Black Rainbow
Zig Dulay
Philippines
Can't go out tonight (집 밖은 위험해)
Chang-geun Cho
Korea, Republic of
Last Call (Panggilan Terakhir)
Eysham Ali
Singapore
Lili Alone
Zou Jing
China
Maturity
Nazanin Ghanbarimohammadi
Iran, Islamic Republic of
Moshari (মশারি)
Nuhash Humayun
Bangladesh
Murder Tongue
Ali Sohail Jaura
Pakistan
Nasi (最后的女猎人)
Xiaoting Tang
China
Please… See Us
Chaweng Chaiyawan
Thailand
Solar Eclipse
Alireza Ghasemi & Raha Amirfazli
Iran, France
SWALLOW
Mai Nakanishi
Taiwan, Japan
The daughter (유산)
Soon-a Nam
Korea, Republic of
The Note
Jen Nee Lim
Singapore
The Sea Calls for Me (Laut Memanggilku)
Tumpal Tampubolon
Indonesia
The Silent Echo
Suman Sen
India, Nepal
When you need 22%
Hanna Yoon
Korea, Republic of
Whispering Wind (风行草偃)
Tianli Liu
China
Official Competition supported by Sony Japan Competition
Alone & Clone
葛西 勇也 (Yuya Kasai)
Japan
いちご好きにはたまらない! チョベリベリベリストロベリー好き
髙橋 栄一 (Eiichi Takahashi)
Japan
充電人 (JUDENCHU)
西 遼太郎 (Ryotarou Nishi)
Japan
鋭いプロポーズ
髙橋 栄一 (Eiichi Takahashi)
Japan
それでも幸福でいなさい
定谷 美海 (Yoshimi Joya)
Japan
Chained
Takafumi Sakabe
Japan
父ありき (Still is)
市原 俊幸 (Toshiyuki Ichihara)
Japan
灰色の散弾銃
五十嵐 仁 (Hitoshi Igarashi)
Japan
人 (Hito)
龍大朗 山口 (Ryutarou Yamaguchi)
Japan
PREPARE TO MARCH!!
龍 健太 (Ryu Kenta)
Japan
マカロニサラダ (Makaronisarada)
斉藤 かおり (Kaori Saito)
Japan
マニブスの種 (minibus seeds)
芦原 健介 (Kensuke Aihara)
Japan
Animation Competition
A Guitar in the Bucket (버킷)
Boyoung Kim
Korea, Republic of
Airborne
Andrzej Jobczyk
Poland
Carnivorous Bean Sprout
SeO
Korea, Republic of
Cromosoma X
Lucia Bulgheroni
Italy
Florian
Gustav Bengtsson & David Bengtsson
Sweden
怪獣デコード (KAIJU DECODE)
©TSUBURAYA PRODUCTIONS, TOEI ANIMATION
Japan
Life's a Bitch (Жизнь-паскуда)
Varya Yakovleva
Russian Federation
Lifeblood
Nicholas Tory
Australia
Liv&Bell " Bell's long thin friend "
Natsuki Kida
Japan
Other Half
Lina Kalcheva
United Kingdom
Pistachio
Isabella Spadone
United States
Roberto
Carmen Córdoba González
Spain
サマーブルー
澤田 杏奈 (Anna Sawada)
Japan
Swipe
Arafat Mazhar
Pakistan
高野交差点 (Takano Intersection)
伊藤 瑞希 (Mizuki Ito)
Japan
The awakening of the insects (Le réveil des insectes)
Stephanie Lansaque & Francois Leroy
France
The Clearing
Daniel Hope
United Kingdom
The Visit (Wizyta)
Mateusz Jarmulski
Poland
The Windshield Wiper
Alberto Mielgo
Spain
TIO
Juan Medina
Mexico
わたしのトーチカ (Our Little Pond)
石舘 波子 (Namiko Ishidate)
Japan
 Non-Fiction Competition
Acts For The Invisible
Kate Vinen
Australia
Barefoot Empress
Vikas Khanna
India
Belle River
Guillaume Fournier, Samuel Matteau & Yannick Nolin
United States
Beyond the Wire
Ted Griswold
United States
BLOOD for HORSES
Antonin Lechat
France
Extra (Figurante)
Nacho Fernández
Spain
Lalito 10
Jordan Matthew Horowitz
United States
May•JEJU•Day (메이•제주•데이)
Jude KANG
Korea, Republic of
Merenberg
Daniel Negrete
Colombia
タイプーサム (THAIPUSAM)
佐々木 光洋 (Koyo Sasaki)
Japan
TRUSTFALL
Stefan David Witts
Norway
Where Is My Darling?
Adam Finney
Australia
YOUR NAME IS
Paulo Patrício
Portugal
Festival selections will be made from among the shortlisted films.
The shortlist films will be selected monthly until the end of March, 2022 and will be uploaded on the festival's official website by the end of April, 2022.This month's shortlist is mainly for films submitted by the end of September, but the timing of the announcements may vary.