ONLINE TALK SERIES # 4 – JULY 16, 2020 / STARTS 20:00  Two Special Interviews to Discuss Film Festivals during Corona Quarantine CORONA SHORT FILM FESTIVAL & TRIBECA FILM FESTIVAL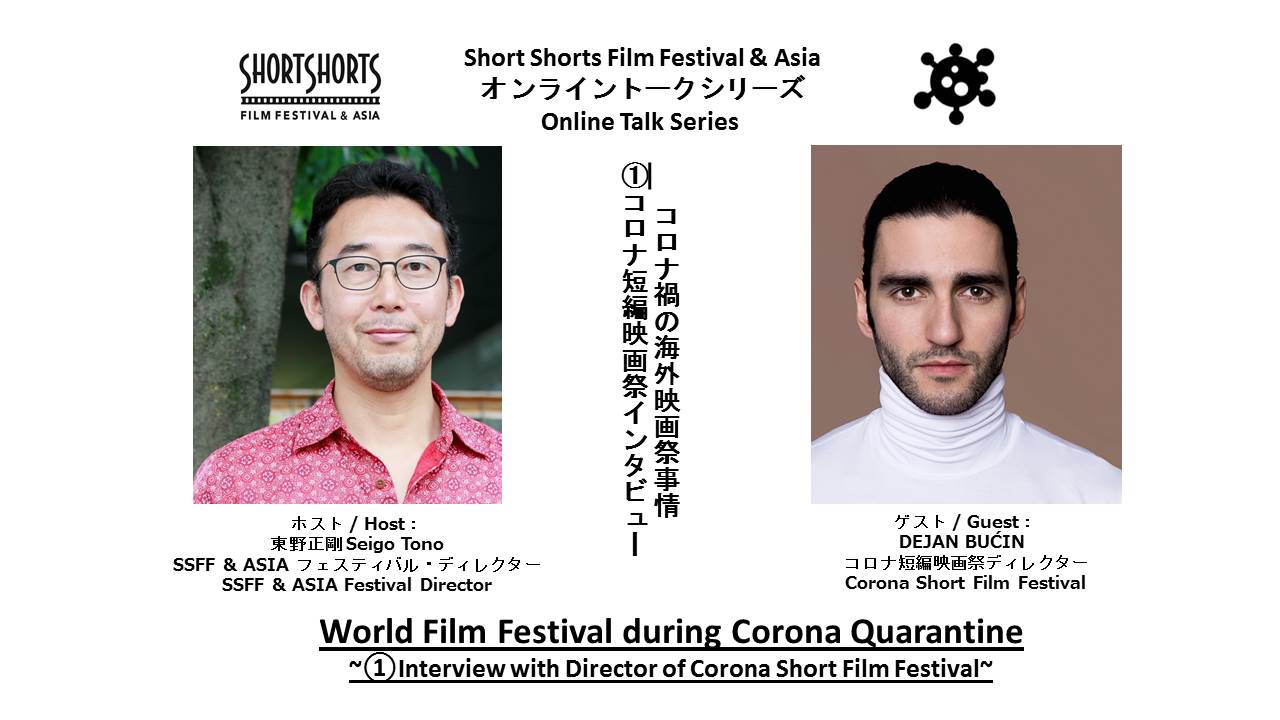 On SSFF & ASIA's upcoming 4th Online Talk Series, we will feature 2 interviews featuring international guests.
One of the guests will be Dejan Bućin, the festival director of the CORONA SHORT FILM FESTIVAL – the First (and hopefully last) International Pandemic Short Film Festival. We will discuss the evolution of the festival from speed start-up to accumulating over 1,200 submissions from over 70 countries. The quality & content of short films under 5 minutes & what emerges from the viewpoint of the filmmakers.
The other guest is Cara Cusumano, festival director of the TRIBECA FILM FESTIVAL which was inaugurated in 2002 by Robert De Niro & others in response to the September 11 attacks on the World Trade Center. Topics will be the process in the decision making to take the award announcement online & collaboration with We Are One: A Global Film Festival and how that has revealed a new style of film festival.
The audience can post comment and questions in real time during the first streaming on July 16th.
*The pre-recorded interviews will have Japanese sub-titles.
①Corona Short Film Festival Interview 20:00~
URL: https://youtu.be/DRDM1loPlwM
②Tribeca Film Festival Interview 20:30~
URL:  https://youtu.be/ZjnKmFrRv3o
In addition, the first from our online talk session series with SSFF & ASIA Festival President Tetsuya Bessho & Isao Yukisada (film director & Director of the Film Festival for Kumamoto Earthquake Disaster Relief) with the themes "What is the new normal for film festivals?" will have added sub-titles as well.
Please see these programs along with our latest shows.
Online Talk "What is the new normal for film festivals?"