SSFF & ASIA starts calling for entries for 2021!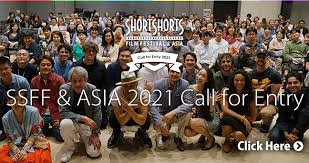 The Academy Awards accredited & Asia's biggest international short film festival, the Short Shorts Film Festival & Asia will start accepting submissions for next year's 23rd edition of the festival on August 1, 2020.
The competitions that will be eligible for nomination at the Academy Awards the following year are as follows.
Official Competitions supported by Sony: INTERNATIONAL, ASIA INTERNATIONAL, JAPAN. In addition, the NON-FICTION Competition.
Other competitions are: CG ANIMATION for animated shorts using CGI. CINEMATIC TOKYO for shorts that feature the city of Tokyo. From among all the submissions, the best short that shows us how to "Make Impossible Possible," will be selected for the BIO-GEN AWARD.
From the film festival tentatively scheduled for June, 2021, out of the Best Short Award winners from each of the 3 Official Competitions, the short film selected as the Grand Prix will be awarded the GEORGE LUCAS AWARD.
We will also start accepting submissions for shorts that feature commercial brands for entry into BRANDED SHORTS.
Further more, we are proud to announce the start this year of the Smartphone Film Competition supported by Sony.
This competition supported by Sony Mobile Communications Inc.,  which produces smartphone Xperia™ (Sony Mobile), aims to expand the creator's range of expression and opportunities for challenges. We support the creation of filmmaking creativity unique to smartphones.