Festival Report: Asiana International Short Film Festival
The 16th Asiana International Short Film Festival (AISFF) started last Thursday on November 1th, at the Cine Cube Theater located in Gwanghwanmun, Seoul. Many celebrities including famous Korean directors such as Pae Chang Ho, Kim Thae-Yong, I Myeong-Se, I Jun-Ik and Jeong Ji-Yeong who was the jury chairman last year were present. Among actors, there were Ko Ara and Pak Jung Fung, and Kwon Yur was the Mastser of Ceremony for the opening.
The ceremony started with the opening speech of the main committee members, Son Sook and the festival director Ahn Sung Ki, followed by the world music performance. This year's jury members included Director Kim Hanmin (of "Roaring Currents" and "Kamiyumi") as the head of jury, actress Mun Sori and Penelope Bartlett who is the programmer for the Criterion Channel in the US. Japanese director, Isao Yukisada was also a jury member, but he was not present for the Opening Ceremony.
The opening films included a French animation from the official competition, and "The Human Face," a documentary short film about the Make-up artist, Kazuhiro Tsuji. The reception was held after the opening films y where celebrities also came to chat with guests from all around the world.
On Sunday 4th, "The Collection from Short Shorts Film Festival & Asia" was screened at Cinecube theater. Before the screening, SSFF & ASIA Festival Director, Seigo Tono was introdu ced to the audience, and Tono thanked the AISFF team and especially Mr. Ahn Sung Ki, the ASIFF Festival Director who came to Japan to celebreate the 20th anniversary of SSFF & ASIA in June this year.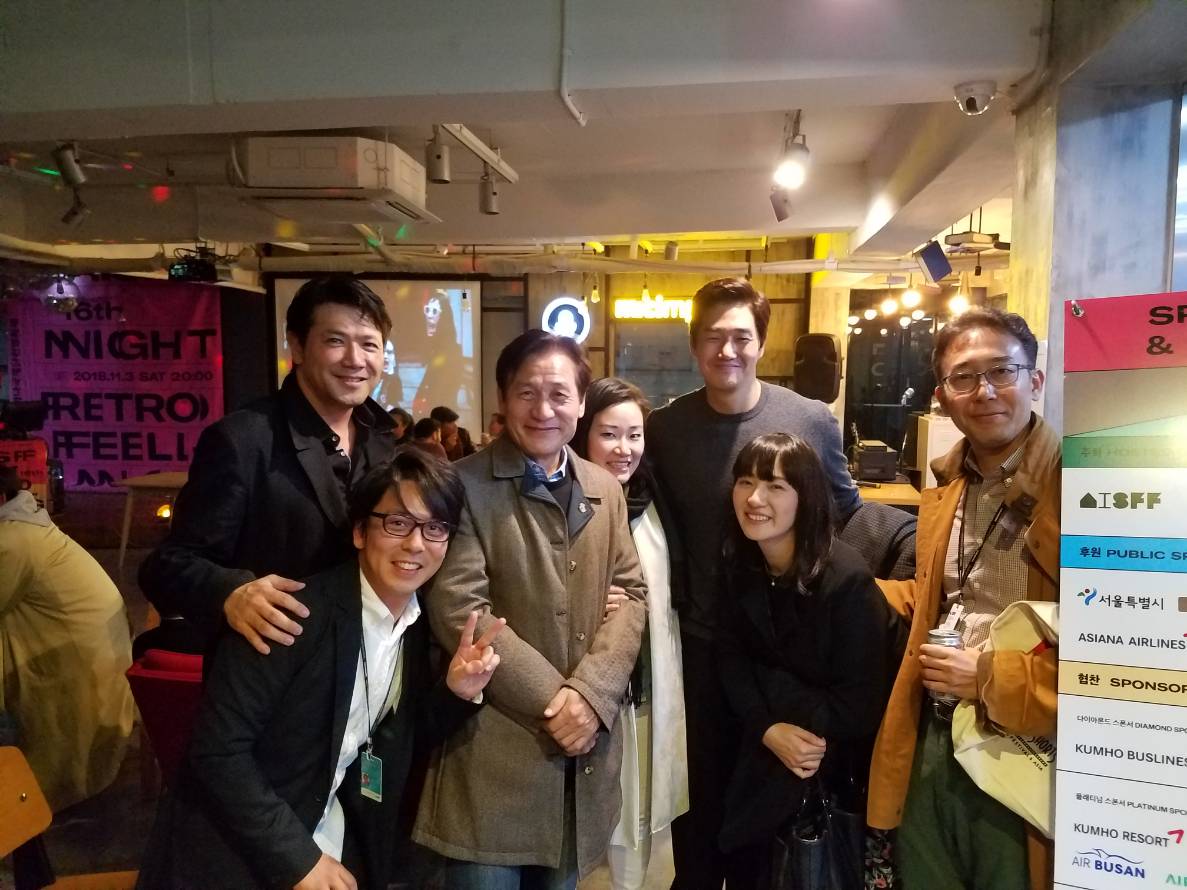 The films included in the program were ""Tokyo 21st October," directed by Hiroshi Okuyama, "Pay Phone," directed by Yurugu Matsumoto, "Tokyo Comet," directed by Hiroki Horanai, "Novela Picaresca," directed by Kenji Qurata and "Phantom Collector," directed by Hiroya Taka. Director Kenji Qurata was also present at the Q & A with its cast memebers.