Short Shorts Film Festival & Asia 2020 announced!
June.4-June.14
Recognized by the Academy Awards® Top Level Asian Short Film Festival in Tokyo
Short Shorts Film Festival & Asia 2020 announced!
Duration:Thurs June 4th~Sun June 14th Online viewings from May 27th
2020 Theme: BORDERLESS
200 films to be screened regardless of country of origin, gender or age of production staff or equipment used. All BORDERS are overcome.
Special support given from Sony for the main competition which acts as a gateway to the Academy Awards®
We are thrilled to announce that the Short Shorts Film Festival & Asia (SSFF & ASIA) 2020 will commence on May 27th , with the Tokyo screenings being held from June 4th through June 14th.
Approximately 200 films, from 112 countries/regions, will be screened. The majority of screenings are free with some paid-entry events.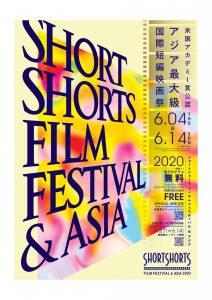 2020 is SSFF & ASIA's 22nd year, and is also a year in which the eyes of the world will be on Japan, with record-breaking overseas visitors expected. As such, this year's theme for SSFF & ASIA' is "Borderless".
The films to be screened will depict universal themes such as family and friends, love and society, that overcome "borders", whether they be racial, cultural, gender or based on social class. However, underlying these universal themes will be the viewpoints and values of the creators that we are not so familiar with. Our goal for this festival is to create a forum that touches the emotions of people around the globe.

Furthermore, this year we are happy to collaborate with Sony as a sole supporter of the official competition, which acts as a path to the Academy Awards
®
Short Film category. Sony has long supported the dreams of creators as an entertainment company powered by the latest technology.
Sony and Sony Mobile Communications will jointly host the "Creators' Junction partnered with Xperia™" event which dives into the potential new trends of cinema.
We at the SSFF & ASIA have an impressive record with the Academy Awards, which we plan to continue. The audience award winner of the International competition in 2013, "Curfew," and the Grand Prix winner in 2016, "SING," both won the Academy Award for Best Short Film (Live Action). In this year's Academy Awards, the winner of our 2019 International Award received an Oscar nomination and the film of the recipient of our Best Actress Award "The Neighbor's Window" did in fact win the 2020 Oscar.
The full line-up will be announced in mid-April via press release and on our website. This will include all screening events and also the details of the special screening such as a short film by Bong Joon-Ho, winner of 4 Oscars at this year's Academy Awards, including Best Director.
We also welcome back the festival's ambassador, film commentator LiLiCo! She will introduce the highlights of the festival, building up momentum in the lead up to this year's event.
Together with Sony, the SSFF & ASIA continue to support and grow young filmmakers, as we continue our journey as a "Japanese-born, global-scale" film festival. Please look forward to – and take part in – this year's SSFF & ASIA 2020.
【Short Shorts Film Festival & Asia 2020】
■Festival Founder: Tetsuya Bessho
■Festival Ambassador: LiLiCo (Film commentator)
■Timing:Thurs June 4th~ Sun June 14th  *online screenings commence Weds May 27th
■Locations: screening venues across Tokyo
■Entry: Free ※Pre-booking  is scheduled to begin late April.
Some events are charged.
■Enquiries: 03‐5474‐8844
■Homepage: https://www.shortshorts.org/en
■Organizer:  Committee for Short Shorts /
Committee for Short Shorts Film Festival Asia
* Program details are subject to change.
Comment: Tetsuya Bessho, Festival Founder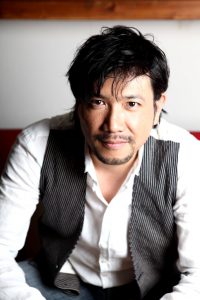 I cannot wait for our 22nd event here in Tokyo especially given the focus on this city in this year.
Our theme this year is "Borderless". The festival has curated films from around the world, and we want to create a festival that promotes different viewpoints and values, but also a place where people can experience the diversity of expression that evolving technology enables.
I look forward to the empathy and mutual understanding that will arise through viewing these short films, both in live screenings and online.
That passion can transcend borders and will connect Japan to the future of the world.
Comment: LiLiCo, SSFF & ASIA 2020 Ambassador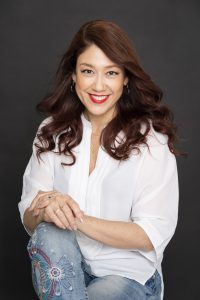 A year flies by so quickly!
Each year at this time, I find myself more and more excited by the world of short film, and also encouraged by the hunger shown by the creators of such films.
The ideas creators have are endless, and – though short – it is for me a chance to experience the sights and sounds from regions of the world that I do not have the opportunity to normally experience.
This is the wonder of short film!
What films will we see this year… let us all enjoy that spark of creativity together!
---
Webpage: https://www.shortshorts.org/en
※The website for SSFF & ASIA 2020 is scheduled to launch in mid-April 2020.
Special Website introducing a joint project between SSFF & ASIA, Sony, and Sony Mobile Communications: https://www.shortshorts.org/sony/en