Short Shorts Film Festival & Asia 2020 Notice of Schedule Postponement
The Short Shorts Film Festival & Asia (SSFF & ASIA) 2020, after consideration of the current situation related to the Covid-19 virus, has decided to reschedule its events until Autumn this year or later.
The short film festival, which is top of class within the Asian festival circuit and is certified by the Academy Awards, was originally scheduled to be held from Thurs June 4th through Sun June 14th 2020.
In alignment with this decision, the Official Competition supported by Sony, encompassing the International Category, International Category Asia and the Japan Category, as well as the planned Creators' Junction partnered with Xperia™ being organized with Sony and Sony Mobile Communications, will also be postponed.
Information on the new schedule will be posted on the festival homepage in due course: https://www.shortshorts.org
Message from Tetsuya Bessho, festival founder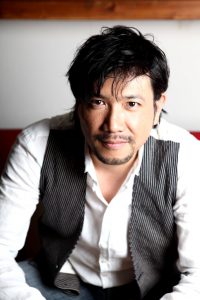 Having begun the festival in 1999 and held it in Tokyo every June since, this edition will be the 22nd anniversary of the International Category and the 17th time we have held the Asia and Japan categories. We have grown a lot over the years, with the support of creators, the film industry and festival attendees to become a true first stepping stone for fledging filmmakers as well as, in recent years, a roadmap for the future of film highlighting diversity and freedom of expression. However, we are currently in the situation where some of our creators cannot attend either our or other festivals, and in some cases even the films themselves cannot be delivered to us.
We reached the decision to postpone after lengthy discussions with all of our stakeholders, including business partners and the Tokyo Metropolitan Government, and we all concluded that the health and safety of our guests and participants is paramount.
We still believe in the power of short film as the genesis point of cinema, and in its ability to connect the world. As an organization committed to cross-cultural exchange, we look forward to once again showcasing the value of film festivals and the potential of short films with you all soon!
We hope this situation resolves as soon as possible, and we will pursue everything at our disposal to confirm our new schedule in a timely fashion and bring this community together again. We thank you all for your continuous support and understanding.
Comment from LiLiCo, SSFF & ASIA 2020 Ambassador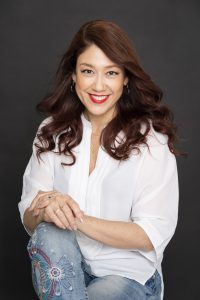 To all our supporters and lovers of short film everywhere:
The world is currently coming together over this issue. Our film festival may have been temporarily postponed, but the deep and varied range of short films will be waiting for you! For now: STAY HOME! There are things that are not possible now, but new possibilities are also opening. Watch some short films online on the Short Short Online Cinema, follow up on past category winners to see their latest creations. Watch a short film, do a little exercise and then maybe watch another – short films are short after all!
Above all, amidst all of this anxiety, let's keep our hearts open. I pray for your health and safety until the day we can meet again. And don't forget: every day could be one brightened with a film♥