Online Talk Series about the Film Industry during and post- COVID-19 Starts Thu, June 4th 8:00pm (JST)
Short Shorts Film Festival & Asia (SSFF & ASIA), the short film festival, which is top of class within the Asian festival circuit and is certified by the Academy Awards had declared June 4th as "Short Film Day" commemorating the first incarnation of the festival, which began on June 4th in  1999.
SSFF & ASIA 2020, after consideration of the current situation related to the Covid-19 virus, has decided to reschedule its events until Autumn this year or later.
While waiting for the festival, we are going to start an Online Talk Series about Film Industry during and post-COVID-19 via the SSFF & ASIA YouTube channel.
For the 1st session, host Tetsuya Bessho, the president of SSFF & ASIA, will welcome Isao Yukisada,  a Japanese director who made a short film "A Day in Home" using remote techniques and is also a founder of local film festival in Kumamoto. They will discuss the New Normal for Film Festival and film production during the Corona quarantine.
For the 2nd session, Koji Fukada, whose latest film is entered Cannes Official Selection this year will appear and talk about the Mini Theater Aid  movement which was founded by him and importance of  the movie theater.
In July, the series will interview DEJAN BUĆIN, director of Corona International Short Film Festival, and ask about circumstances of filmmakers and filmmaking outside Japan.
We also introduce videos of a speech given by Nobuhiko Obayashi who passed away this year as well as footage from past symposiums with English subtitles.
Through this series, we would like to connect with the filmmakers all over the world to discuss and exchange  information as we strive to overcome the big changes in the world.
SSFF & ASIA Online Talk Series Schedule
■Session 1:Thu, June 4th 8:00pm~9:30pm (JST)
SSFF & ASIA president:Tetsuya Bessho × Isao Yukisada(Film Director/ Director of Kumamoto Fukkou Film Festival )and more
"What is the New Normal of the Film Festival ? ~Where lies the value for filmmakers?"

Isao Yukisada (Film Director/Director of Kumamoto Fukkou Film Festival)
■Session 2: Thu, June 18th 8:00pm~9:30pm (JST)
SSFF & ASIA president:Testuya Bessho × Koji Fukada(Film Director / Joint Representative Of N.P.O. Independent Cinema Guild )
"Importance of Film Culture and Movie Theaters"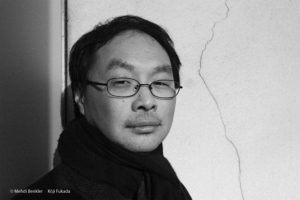 Koji Fukada(Film Director/Joint Representative Of N.P.O. Independent Cinema Guild)
■Session 3:Thu, July 2nd 8:00pm~9:30pm (JST)
SSFF & ASIA president:Tetsuya Bessho × Takuma Takasaki(Creative Director/Novelist)
"Attractive Points of Branded Movies and AD industry after Corona"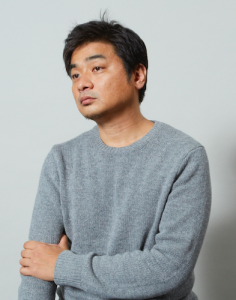 Takuma Takasaki(Creative Director /Novelist)
■Session 4:Thu, July 16th 8:00pm~9:30pm (JST)
Interview with director of Corona International Short Film Festival
"Film Festivals, Film Making, and Filmmakers outside Japan"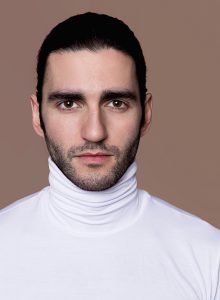 DEJAN BUĆIN(Initiator and Director of Corona International Short Film Festival)
*Each session will be subtitled in English after the live session and distributed via YouTube.
*Schedule and guests may be changed because of circumstances.
Change and news will be updated at SSFF & ASIA website (https://www.shortshorts.org)
SSFF & ASIA YouTube Channel:https://www.youtube.com/channel/UCHWCQ7YZJz3sp3hYS4r3kbw
SSFF & ASIA Jury's Speech & Seminar Videos with English
URL:https://www.youtube.com/playlist?list=PLeEL6JR-GnL1s8-XtdwAWz6QTRojXB_9s