SSFF & ASIA in Malaysia is coming up on Sep. 8th!
Selected more than 10 shorts from SSFF & ASIA 2019 including Grand-prix and up and coming Japanese filmmakers' works are going to be screened in Malaysia.
2 different programs start from 10:00 am and 1:00 pm at Inti College, Subang.
There will be 2 lectures which are about 10 years history of SSFF & ASIA in Malaysia and Visual Story Telling for Short Film.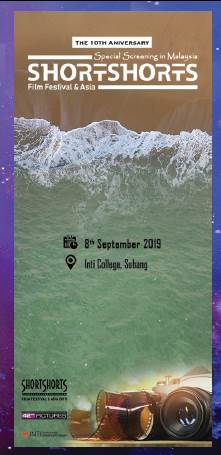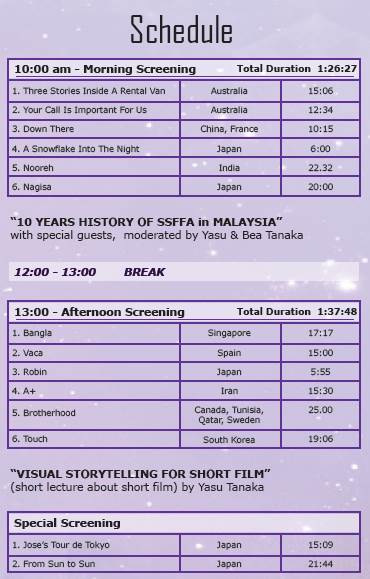 Official website: https://42ndacademy.com/ssffa/