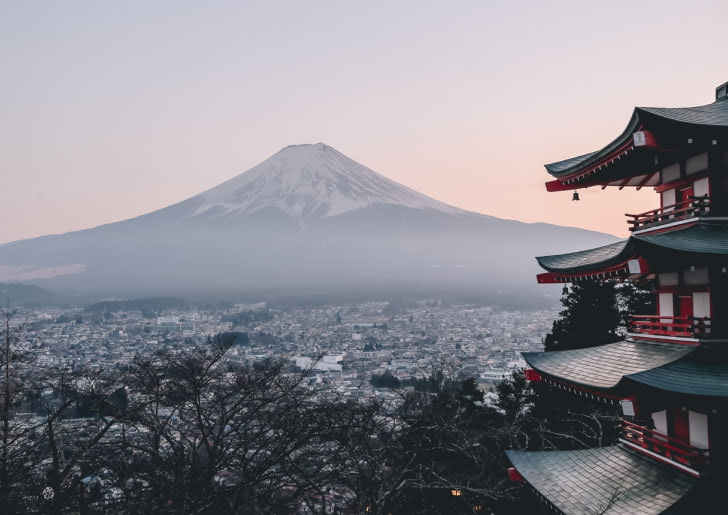 Discover Beauty Symposium
This is a symposium that invites video creators who have been active in creating movie scenes to explore the aesthetic sense of the world and Japan.
Short films selected for the symposium will also be screened specially.
Discover Beauty Symposium + Short Films Online
Online Event Date:

September 21st (Mon) 20:00-
Symposium Panelists + Short Film Titles (names in alphabetical order):

Salvatore D'Alia of "NEW YORK RHAPSODY"
Gitanjali Rao of "PRINTED RAINBOW"
Daichi Tomida of "Future is MINE – AINU MY VOICE –"
Moderator:

Chuk Besher
Short Film Titles:

"NEW YORK RHAPSODY"
"Splendor"
"PRINTED RAINBOW"
"Future is MINE - AINU MY VOICE -"
Fee:

Free
Ads of supporting corporations and organizations of SSFF & ASIA 2020.
Guests
Salvatore D'Alia

Italian born and raised, moved to NYC in 2010 after graduating at the Academy of Cinema and TV of Milan. Sal started his career as a freelance director, producer, camera operator and editor. He has worked for many Fortune 500 companies and networks like Marriott, Sony, Citroen, Unilever, Nike, Food Network, Glamour, GQ, NY Giants, Bravo, Warner Sound and artists such as Madonna, Ed Sheeran, Blake Shelton, Jon Bon Jovi and many others ...
Sal is a pioneer of the original content for web, his work can be quantified with more than 100 million views on YouTube spreading from music to sports and art. Since 2016 Sal is a Sony Alpha ambassador and one of the founding members of the Alpha Collective.

Gitanjali Rao

Gitanjali Rao is the writer and Director of Bombay Rose, an animated feature film that Opened the VENICE CRITIC'S WEEK 2019, followed by Toronto IFF, Busan IFF, Macao IFF, Marrakech IFF etc.
Her début feature film has since been to 25 international festivals in 2019. The film won four awards including the Silver Hugo at the 53 rd Chicago Intl Film Fest and Silver Gateway at MAMI, Mumbai Intl. Film Fest.
Gitanjali emerged into the international stage with the animated short film 'Printed Rainbow' which premièred and won three awards in CANNES CRITIC'S WEEK, 2006. The film made it to the OSCAR shortlist in 2008 and won 25 awards.
A self-taught animator and film maker, Gitanjali has independently produced four animated short films which have been to over 150 International film festivals and received more than 30 awards.
They have been showcased in international art biennials in India, Poland and USA.
Her body of work includes animated commercials, pre-production for animated features, logo-motions, as well as graphic novels and illustrated stories. She has been part of the jury for several international film festivals including Cannes Critic's Week 2011. She is also an actor and débuted in Shoojit Sircar's Hindi film 'October' which won her 5 nominations for Best Supporting Actor including Film-Fare Award.

Daichi Tomida

Born in 1993.
After graduating from the Faculty of Economics, Kyoto University, he joined a production company.
After being a production manager of commercials, music videos, etc., he joined 3Minute Inc.
He is a screenwriter and director of the Web Short Content Series for major enterprises in online advertising video production.

Chuk Besher (Moderator)

Born in Kobe, Japan, Besher is a Japanese citizen of Russian heritage―a son of stateless Russian refugee parents.
Besher is the creator/producer of an award-winning documentary series―Future is MINE―featuring Japanese women in their journey of self-empowerment. Current film, Ainu My Voice, is being nominated by multiple international film festivals.
Besher has a broad range of experience in communication and government?spanning careers in politics, marketing, broadcasting, and government relations. Most recently, Besher was in charge of communication planning for the Olympics and FIFA World Cup as well public affairs and sustainability at Coca-Cola Japan. Besher is a graduate of Columbia University's School of International and Public Affairs―where he received a graduate degree in East Asian Studies and Communication. Besher's publications include books in Japanese, Japan and the World Seen from Columbia University, and Corporate Crisis Management. Besher is a columnist for Tokyo Headline. Besher currently works for Japan's leading IT firm, GREE, and its subsidiary 3Minute Inc., where he is involved in its Media and Advertising business. Besher lives in Tokyo, with wife Yuki, and two sons Noah (8), and Luka (6).
Program
NEW YORK RHAPSODY

USA / 0:13:47 / Experimental / 2019

On the notes of George Gershwin's immortal "Rhapsody in Blue," New York City wakes up and and begins the daily cycle of life, dreams, and their inevitable intersections. We follow three creatives as they hustle and fight against and within the rhythm of the city to chase their artistic visions.
Most say about New York: "You love it or you hate it!" It's a city of contrast — of black and white — but many often miss its countless shades of gray.

Printed Rainbow

India / 15:14:00 / Animation / 2006

A big city. A tiny apartment. There, in solitude, live an old woman and her cat, stuck in their daily chores against the hiss of the city.

Splendor

Japan / 0:03:17 / Experimental / 2018

"Splendor" is an algorithmic computer animation piece that features geometrical patterns found in Japanese traditional crafts such as Kiriko (Japanese cut glass) and Kumiko (Japanese wooden lattice work). This work specifically used a technique called L-system to simulate a growth of the patterns.

Future is MINE - AINU MY VOICE -

Japan / 0:19:32 / Non-Fiction / 2020

Portrays the growth of a woman who carves out her future through the journey. The traveler is Rie Kayano of Ainu. Born in Ainu with a mission, she visits a Native American tribe, Seminole, which builds its own culture. She tries to find a path she should take and move forward.