Project 3
Creation of stories all around Japan

This is a project for young writers to write short stories based on ancient Japanese stories and folktales. For the current project, we will focus on Okinawa, Kumamoto, and Hiroshima Prefectures. The SSFF & ASIA 2021 Autumn Film Festival, scheduled to be held in October 2021, will host panel discussions with writers who have written for this project. We will also be going into production of short films based on these stories.
Project Participating Authors
Okinawa Prefecture

Kumiko Takahashi

Kumiko Takahashi

Writer, poet, lyricist. Born 1982 in Ehime Prefecture.
Takahashi was active in music before turning to writing fiction. Her works to date include the short story collection Gururi (Surroundings) (Chikumashobo), essay collection Tabi wo Sutosu (Kadokawa), and poetry collection Konya Kyōbō Dakara Watashi (Brutal Tonight Therefore It's Me) (Mishimasha). Takahashi engages in many forms of performance, including poetry readings, writing lyrics for singers, and scripts for modern puppet plays.

Mom's Celestial Robe of Feathers

Ruri cleans the garage and finds something that was once very important to her mom. Ruri realizes that before she became a mother, her mom had dreams of her own, and Ruri wants to support her in that. The traditional Ryukyu theater piece Mekarushi brings tears to Ruri's mom's eyes, and she reaches a big decision.

Hiroshima Prefecture

Masatomo Tamaru

Masatomo Tamaru

Born in 1987 in Ehime Prefecture. Graduate of the Faculty of Engineering and the Graduate School of Engineering at the University of Tokyo.
A leading writer of contemporary Japanese flash fiction (short shorts), Masatomo Tamaru served as chief judge for the Botchan Literary Award. He is active in many capacities and holds creative writing workshops all over Japan. Among his many works are the short story collections Umi-iro no Bin (Sea-coloured Bottle) and Otogi Kanpanii (Fairytale Company). He frequently appears in the media and was featured on the popular documentary Jounetsu Tairiku (Passion Continent).
Official website: http://masatomotamaru.com/

Time Arrows

Summoned by their ailing father, three adult children return to their childhood home of Hatsukaichi in Hiroshima Prefecture. When they arrive, their father asks them to go to the island of Innoshima to collect time arrows made by a craftsman there. The three time arrows trigger a profound change in their strained family relations.

Kumamoto Prefecture

Nako Mori

Nako Mori

Born 1997 in Kanagawa Prefecture.
Mori received an award for excellence in the book category of the 2019 Hoppy Happy Awards and won the grand prize in the 2020 Book Shorts Awards.

Dancing Girls

Second-year high-schooler Himawari doesn't have any particular dreams or goals but feels pressured to do something other than laze around with her best friend Sumi. To achieve a breakthrough, the pair make up their minds to join that emblem of summer in their home prefecture of Kumamoto, the Otemo-yan Open Dance...
Panel Discussion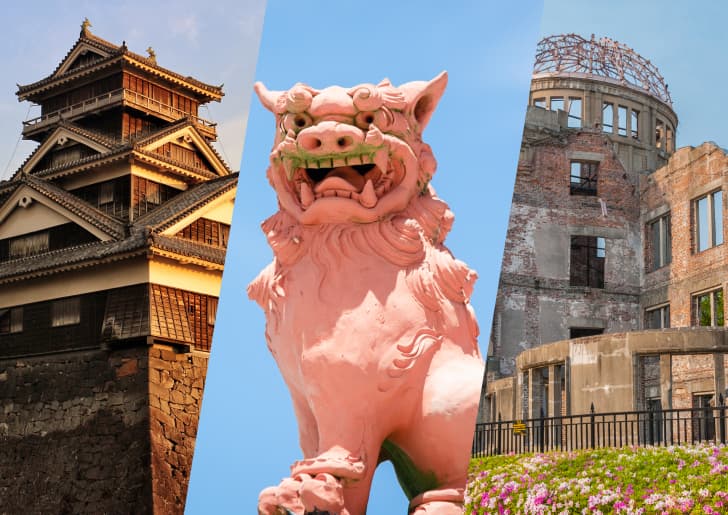 We will invite short story writers from three regions to discuss not only the literature works that were written but also the hidden stories of Japan that we want to convey and their charm.
Scheduled to be held in October 2020.
Details will be announced as soon as decided.