Asia International & Japan Program 7
A&J 7
LAFORET / 6/13 Wed 13:30-15:20
SHIDAX / 6/15 Fri 11:20-13:10
Tokyo 21st October
Hiroshi Okuyama/11:45/Japan/Drama/2018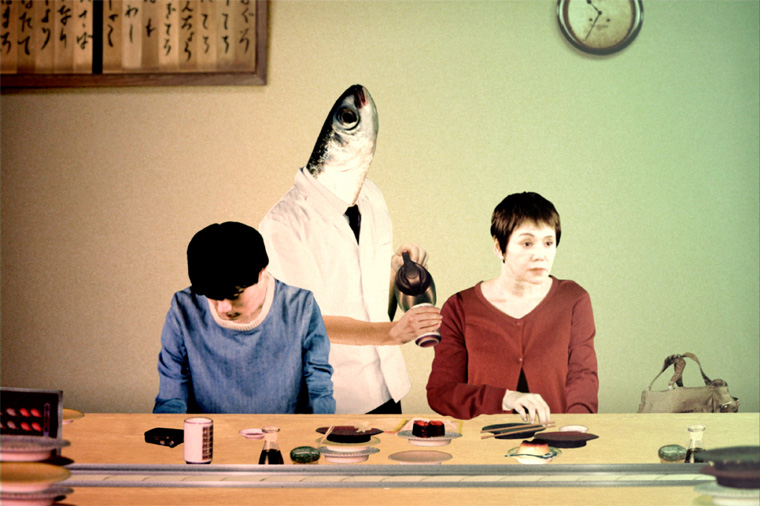 A mother and son are eating sushi at a conveyer belt sushi bar in Tokyo. This film depicts their conversation using cutout animation.
Director : Hiroshi Okuyama
Hiroshi Okuyama is a director and cinematographer who was born in 1996. Notable films include "GRADUATION PARTY!!!!!," winning Best Film Award at the inaugural Kyoto International Film Festival, and "Hakucho Ga Warau", nominated by the 7th Okinawa International Film Festival. His notable cinematography works include "Sayonara, Gokurosan," "Saigo No Hoshi," TV commercials for GU and Web commercials for LOFT.
LAFORET / 6/13 Wed 13:30-15:20
SHIDAX / 6/15 Fri 11:20-13:10