ANNIVERSARY Program 1
ANNIVERSARY-1
SPACE O / 6/8 fri 13:30-15:20
iTSCOM / 6/24 sun 17:50-19:40
The Phone Call
Mat Kirkby/20:00/UK/Drama/2013

Heather is a shy lady who works at a helpline call centre. When Heather receives a phone call from a mystery man, she has no idea that the encounter will change her life forever.
Academy Awards 2015 (USA) - Best Live Action Short Film
Tribeca Film Festival 2014 (USA) - Best Drama Work
Aspen Short Film Festival 2014 (USA)
Dresden International Short Film Festival 2014 (Germany)
Director : Mat Kirkby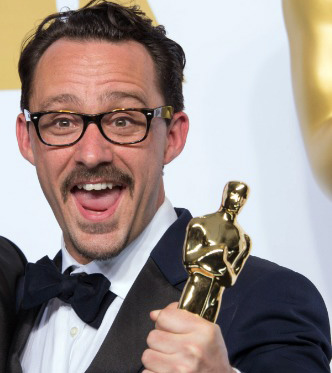 Mat Kirkby is an Oscar-winning director/screenwriter from London. He won Best Short Film at the 2015 Academy Awards for 'The Phone Call' starring Sally Hawkins ('The Shape of Water'), which he directed, co-wrote and produced. Mat has also directed music videos for Adele, Muse and Fatboy Slim, and has had over 250 million hits on Youtube. He is currently prepping his first feature film, 'Code of Life', which is about The Human Genome Project.
SPACE O / 6/8 fri 13:30-15:20
iTSCOM / 6/24 sun 17:50-19:40