International Program 6
INT 6
LAFORET / 6/14 thu 11:30-13:10
SHIDAX / 6/15 fri 17:50-19:40
KAPITALISTIS
Pablo Munoz Gomez/14:03/France/Comedy/2017
Santa is a capitalist. He brings toys to the rich kids and sweatshirts to the poor ones.
Medien Patent Verwaltung Prize - Locarno International Film Festival (Suisse)Retour ligne manuel
First prize - Festival de Cine de Guayaquil (Ecuador)Retour ligne manuel
Best directing - Tournez-Court Film Festival (France)Retour ligne manuel
Award of the Jury and Best Actor Award - Meudon Comedy Short Films Festival (France)Retour ligne manuel
People's choice award and special mention of the jury - Namur French speaking Film Festival (Belgium)Retour ligne manuel
Director : Pablo Munoz Gomez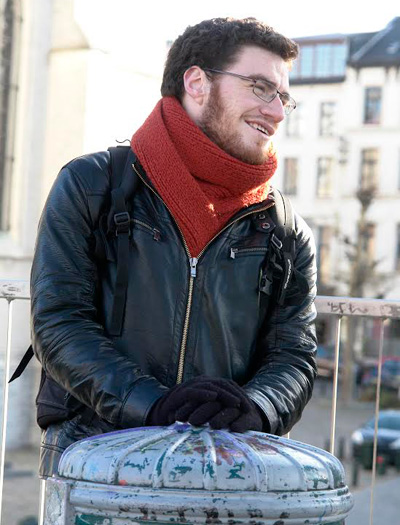 Pablo Munoz Gomez graduated from IAD in 2013 in Louvain-La-Neuve, Belgium. In 2012, he co-directed his first short film "Jan" (produced by Mediadiffusion) with Rémi Allier. His second film, Welkom (2013) received numerous awards in various festivals including the Magritte for Best Short Film in 2014. In 2016, he directed his third short film, Kapitalistis, (Produced by Roue Libre production and Origine Films) and made his debut in documentary directing with Integration Inch'Allah. In addition to his directorial successes, Pablo also worked as director assistant on feature films such as Je suis à toi directed by David Lambert (Produced by Frakas Production) , Je me tue à te le dire directed by Xavier Seron (Produced by Novak Prod) and on the short film Zinneke directed by Rémi Allier (Produced by Mediadiffusion).

LAFORET / 6/14 thu 11:30-13:10
SHIDAX / 6/15 fri 17:50-19:40