Music Program
MUSIC
SPACE O / 6/10 sun 11:20-13:10
iTSCOM / 6/22 fri 20:00-21:50
Rock band famous for the innovative music videos.
Special Screening
Obsession
Damian Kulash Jr., 田中裕介 (Yusuke Tanaka)/3:43/USA, Japan/Music Video/2017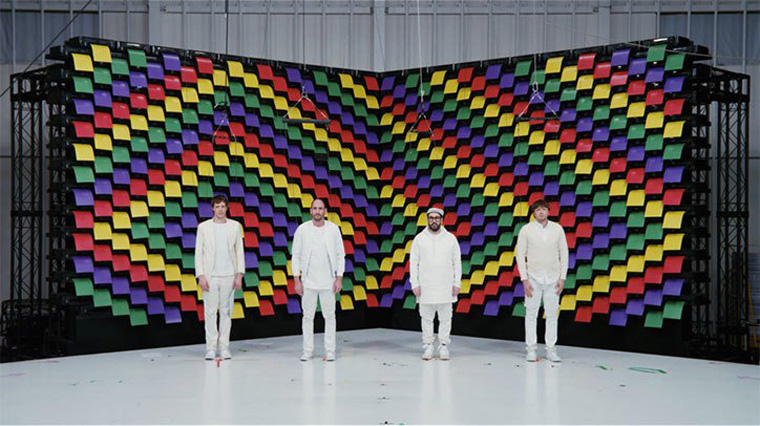 Grammy® Award winning rock band OK Go's official music video for "Obsession". 567 printers, lots of flashing colors and a tonne of paper. All paper was recycled and all proceeds were given to Greenpeace.
Director : Damian Kulash Jr., 田中裕介 (Yusuke Tanaka)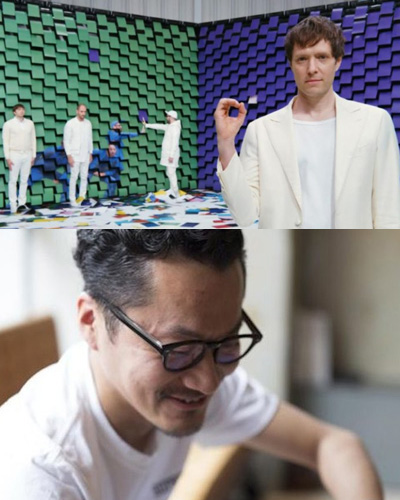 Damian Kulash is the frontman for the rock group OK Go, and the creative force behind their long string of boundary-pushing videos. He conceived and directed 15 videos for the band in collaboration with nine other directors, racking up more than 250 million views online.

Yusuke Tanaka's career has included work in graphic design, art direction, stage choreography and video direction. He is represented by Caviar in Tokyo.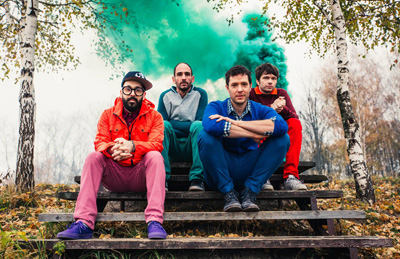 Artist : OK Go
Music : Obsession
Ok Go formed in 1998. The band started their career with their first album "Ok Go". Their popularity grew, taking over the American pop-culture industry after the legendary Weezer. In 2005, Ok Go released their second album "Oh No", produced by Tore Johansson and mixed by Dave Sardy. Their video for "Here It Goes Again", a low budget film full of creativity using a treadmill, instantaneously spread throughout the internet, and pushed them up to stardom. In the same year, they were awarded with the Most Creative Video at the YouTube Video Awards, and won a Grammy Award for Best Short Form Music Video the next year. The band represented the beginning of expanding music video culture in the YouTube age. In 2010, the band left Capitol and created their own independent label Paracadute. In 2014, they released their fourth album "Hungry Ghosts". The band chose to shoot their music video for "I Won't Let You Down" in Japan, which was a very new approach for them, as they had produced all their previous works in the United States. The music video, creating a vast atmosphere with a single long shot, in collaboration with Honda's personal mobility device UNI-CUB, has been recognized across the globe, recording over 10 million views within a week. The following year, MTV awarded them the Best Choreography Award at the Video Music Awards, and Best Group Video International Award at VMAJ presented by MTV Japan.
SPACE O / 6/10 sun 11:20-13:10
iTSCOM / 6/22 fri 20:00-21:50