Music Program
MUSIC
SPACE O / 6/10 sun 11:20-13:10
iTSCOM / 6/22 fri 20:00-21:50
Dizzee Rascal - Bop N Keep It Dippin
Romain Chassaing/6:14/France/Music Video/2017
An accountant working for a gang of crooks decides to change the course of his destiny by running off with their money. Chased by his bosses, he somehow manages to slip away. He starts a new life in a different country, giving himself a new face while he's at it. But the crooks track him down & the accountant has to run away again. More operations, more destinations... Almost broke, it's time to choose his last face.
A blend of violence and humour, channeling the spirit of the early Guy Ritchie's films, signed by Romain Chassaing.
Director : Romain Chassaing
French director. Romain studied in Manchester, then Paris where he connected with the new french indie scene. These creative and friendly encounters marked the beginning of a series of cd sleeves, press photos and music videos. He has worked with Vampire Weekend, Air, Anna Calvi, Vitalic and many more. He has also worked with prestigious brands such as Stella McCartney, Louis Vuitton, Longchamp and Piaget.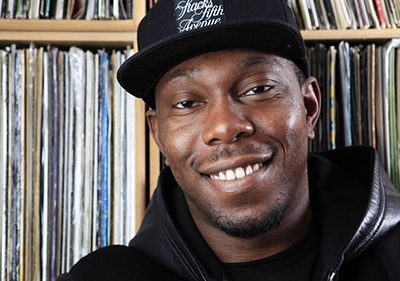 Artist : Dizzee Rascal
Music : Bop N Keep It Dippin
Born Dylan Mills, Dizzee Rascal first began crafting his own productions on a classroom computer. Noisy, off-kilter tracks were made to back his own MCing, since he found that the average garage track was not suited for his style of delivery. Taking cues from a host of admired U.S. MCs, Mills began to develop his songwriting skills, which began to take on an increasingly introspective quality. When Mills recorded "I Luv U", he had just started to make a name for himself in the U.K. garage scene, as a member of Roll Deep Crew. In 2004, Dizzee released Showtime worldwide, followed by Maths and English in 2007.
SPACE O / 6/10 sun 11:20-13:10
iTSCOM / 6/22 fri 20:00-21:50