VR 360° 6
VR360 6
The Future of Music
Greg Barth////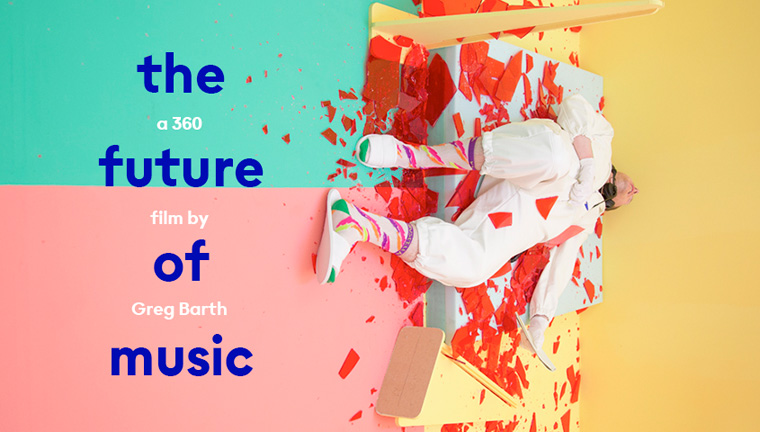 Enter the world of Carré Bleu, an artist and composer who is shaping the music of tomorrow by creating gravity and time defying human instruments. In this surreal pop mockumentary, Carré Bleu opens up about his exclusive music production methods.
Director : Greg Barth
Greg Barth is an award winning artist and director from Geneva, Switzerland, currently based in London. He specialises in design driven projects using physical effects, ranging from video art and installations to performance and short films. His passion for strong, often surreal concepts, and contemporary minimal aesthetics have brought him to work for renown international clients, get published in prestigious design books, and be strongly featured in the visual industry's leading blogs and websites.