Cinema Fighters
C-FIGHTERS
SPACE O / 6/7 thu 13:30-15:20
LAFORET / 6/17 sun 15:40-17:30
iTSCOM / 6/21 thu 20:00-21:50
Beyond The Prisme
Tsukasa Kishimoto/15:11/Japan/drama/2018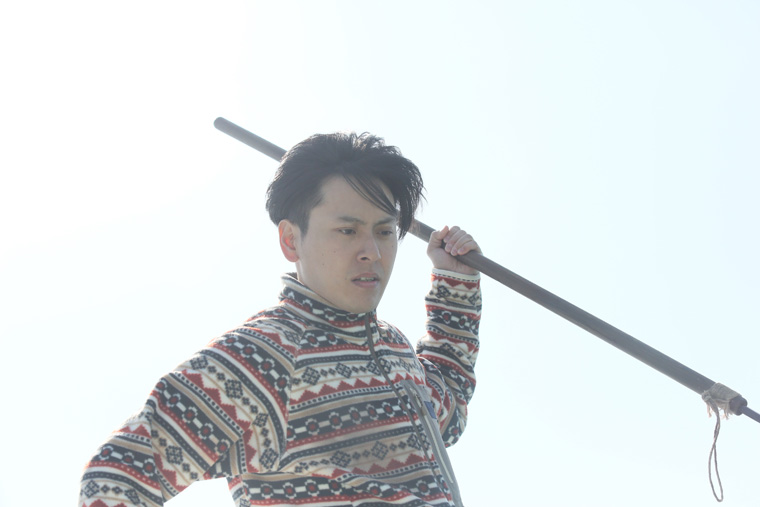 Inexperienced fisher Hanada is hired by a fisherman Yoshiya. One day while Hanada is minding a broken surfboard on the boat, Yoshiya suddenly starts the engine because he thinks he sees a shark nearby. Skeptical, Hanada questions whether there really was a shark but Yoshiya responds vaguely. A few days later, a fisherwoman, Kaoru, invites them to go whale watching. Yoshiya sees the shark again, and along with a confused Hanada and Kaoru, Yoshiya follows the shark's shadow.
Director : Tsukasa Kishimoto
Tsukasa Kishimoto was born in 1968 in Okinawa prefecture. His independent film "No sense of rhythm" won the grand prix at Hayashi Kaizo Award organized by Shogakkan Inc.. At 4th Japan Scenario Competition, "Floating Weeds" won the encouragement award. At 3rd Atouda Takashi Horor Short Novel Award, he won the best award with "Relief". In 2012, "Mother of the Groom" won the Minister's Award, the Ministry of Land, Infrastructure, Transport and Tourism at Short Shorts Film Festival & Asia 2012, Honorable Mention Award at Rochester Int'l. Film Festival. In 2015, he won the best short award with "Karama Blue" at Short Shorts Film Festival & Asia 2015, Golden Zipangu Award at LA EigaFest. In 2016, his feature film "The man who changed Okinawa" based on the real baseball team and coach, Hiroyoshi Sai was released. Now he is on the editing of Taiwanese-Japanese film "___" and a feature film "Karama Blue" based on his short film with the same title.
SPACE O / 6/7 thu 13:30-15:20
LAFORET / 6/17 sun 15:40-17:30
iTSCOM / 6/21 thu 20:00-21:50