International Program 1
INT 1
LAFORET / 6/13 wed 15:40-17:30
SHIDAX / 6/16 sat 17:50-19:40
About the Birds And the Bees
J.J Vanhanen/12:02/Finland/Comedy/2017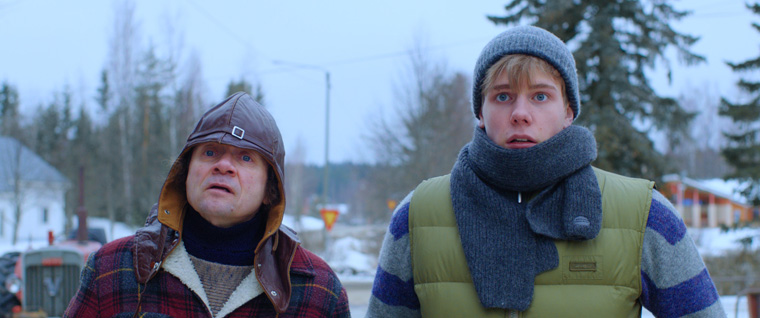 A quiet farmer father and his son set out on a trip to the pharmacy after the teen has a little accident with his girlfriend.
INTERFILM 33rd Internationales Kurzfilmfestival Berlin 2017 (Germany)

Newport Beach Film Festival 2018 (USA)

REGARD - Saguenay International Short Film Festival 2018 (France)
Director : J.J Vanhanen
J.J. Vanhanen has hardened his skin in the cold winds of the Finnish countryside. Due to the isolation of his childhood hometown the director has developed a unique sense of humor, which can be seen in his graduation film "About the Birds and the Bees". It has been selected to over 40 international film festivals and won 15 awards.
LAFORET / 6/13 wed 15:40-17:30
SHIDAX / 6/16 sat 17:50-19:40