SSFF & ASIA 2021 Winner's comments vol.2
SSFF & ASIA 2021 Winner's comments vol.2
★Japan Competition Best Actor Award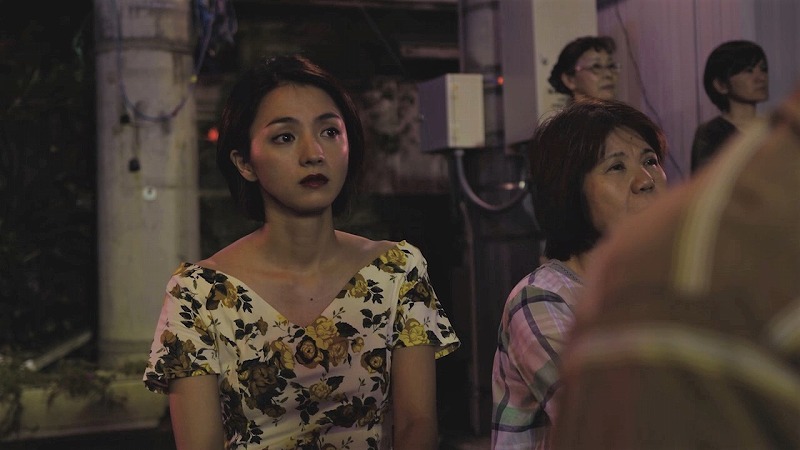 Hikari Mitsushima
"A Woman Who Acts"
Toshiyuki Teruya
〇Comment
With very little dialogue, her role that required the character to hold back emotions and mislead the audience I think was very difficult. Even for one expression of emotion, she would worry over it and do take after take. "What is she aiming for?" The emotions that would come pouring out of Hikari Mitsushima's eyes. This film belongs to her captivating performance. That's probably why she won this award. Congratulations!
〇 Anything you would like to share about your film?
I put the most effort and care into the song scene. We were going to shoot the scene with two cameras but after seeing Ms. Mitsushima's beautiful, sorrowful, wonderful singing, we decided to shoot the scene in one cut. The tension on the set was at maximum! Mistakes were not allowed. If you had to sneeze, if you were to drop something, you would cause a major incident! Please watch with that 1 take scene in mind.
〇Any filmmakers or films that have inspired your work?
I'm not so knowledgeable with influential films or directors but I was inspired by Hollywood movies in the 80's during my youth. When I saw Tom Cruise in "Top Gun," I immediately imitated his hairstyle, but of course I didn't become Tom Cruise. We saw movies that allowed us to dream and gave us hope like the "Indie Jones" series and "Back to the Future." I will endeavor to make movies that gives hope and dreams to the world.
〇Actor's Comment
"A Woman Who Acts" was a film that I liked from the moment I read the script to the completion. Director Teruya's simple, pleasant and very open style of direction is amazing! I was nervous at first to sing a well-known Okinawan standard that I have known from my childhood but I was also excited to act with some of my favorite actors. And I was impressed by the talent of the experienced local film staff. I hope that something will linger from the movie and it sows a seed with even 1 person to grow in the future. Thank you for this award.
【Hikari Mitsushima】
Born in Kagoshima Prefecture and raised in Okinawa Prefecture. She debuted in 1997 as a teen idol singer in the J-pop group Folder. In 2009, she had her 1st starring role in the film "Love Exposure," and since then has had an active career in film, music and as a writer. This year, she appears in the film "Kawapperi Mukoritta" and in 2022, the Netflix drama "First Love" will be released.