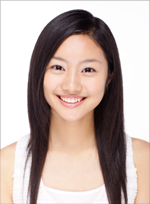 Shioli was born in Australia in 1992. In 2006, she won the Special Jury Award at the 11th Annual All-Japan National Teen Beauty Contest. The following year she debuted as an actress with a role in "3-nen B-gumiKinpachi Sensei." She became an overnight sensation with her appearance in the "Pockey" commercial. She debuted as a movie actress in 2009 in the movie "Shugo Tenshi" directed Yuichi Sato. She played the heroine in the 2010 movie "Hanbun no Tsuki ga Noboru Sora," directed by Yoshihiro Fukagawa. She will appear in several anticipated films; "Chon-mage Purin"directed by Yoshihiro Nakamura, "Beck" directed by Yukihiko Tsutsumi, in 2011; "Shojo Tachi no Rashinban" directed by Shunichi Nagasaki and "My Back Page" directed by Nobuhir o Yamashita.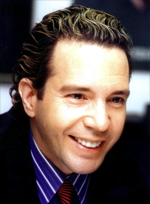 As a link to the U.S., Dave reports on American TV and entertainment to viewers in Japan. In addition he reports to American TV, ABC, NBC, CBS, and FOX as well as to the BBC on Japanese TV, the "talento" scene, and news. He is known for his widespread appearances and coverage in and outside of Japan. Dave started as a child actor in the U.S. with appearances on the stage and in TV commercials. He then worked as TV writer and producer. In1983 he came to Japan as producer for ABC. His spot on comments and reporting and biting critiques has been widely praised and he came in at #1 in the Oricon 2009 commentator popularity ranking.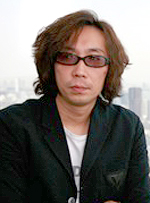 Film director Isao Yukisada was born in Kumamoto in 1968. He debuted as feature director in 1997 with "OPEN HOUSE." His second film "Sunflower" (2000) won the National Critics Association award at the 5th Annual Pusan International Film Festival and he is looked on as the new breed of directors with the ability to dramatize. He won the Japan Academy Best Director award for "GO" in 2001 as well as many other awards which instantly put him under the spotlight. Since then he has become a constant hit-maker with films like "Crying Out Love from the Center of the World," "Year One in the North," "Spring Snow," and "Closed Note." In 2006 he established the "Second Sight" label which creates and produces feature films and other visual productions. New projects include "A Good Husband, " "Parade, " Bee TV program "Onnatachi Ha Nido Asobu." His film "Parade" won the National Critics Association award at the Berlin International Film Festival.