Announcement of BRANDED SHORTS 2022 shortlist (7th)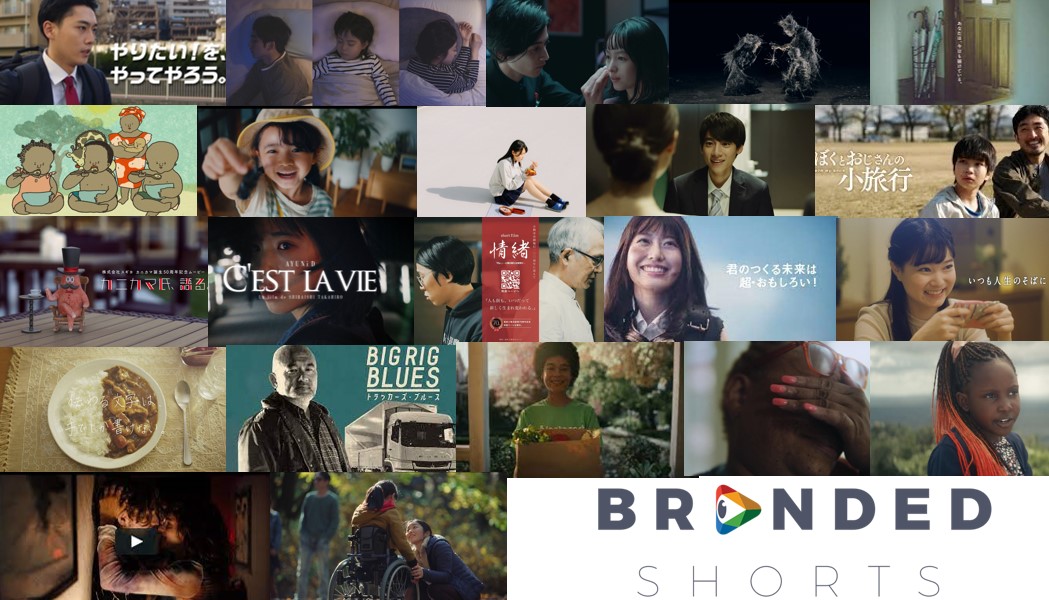 We have announced the 7th batch of shortlisted works for Branded Shorts of the Short Shorts Film Festival & Asia 2022.
http://brandedshorts.jp/en/2022_shortlist_7th/
Branded Shorts started accepting entries from August. We will be listing the shortlist every month till next March, announcing the nominees in May.
In the 7th shortlisted works, many works from a wide variety of companies were selected. It was the fact that many companies/organization use branded movies regardless of the size of the company.
Followings are nominees of the 7th short lists:
「Want it?Do it!」
Client:Kawasaki Thermal Engineering Co., Ltd.
Agency:TAKI CORPORATION
Production:TAKI CORPORATION
「Good Morning Life」
Client:Kitamura Makura
Production:Mondays Inc.
「Touching」
Client:Shiseido Japan Co., Ltd.
Production:AOI Pro. Inc.
「Hair album」
Client:TAKARA BELMONT CORPORATION
Agency:HAKUHODO Inc.
Production:TAIYO KIKAKU co.,ltd.
「Anata wa kyou mo todoketeru」(You are delivering today, too)
Client:Yakult Honsha Company, Limited
Agency:TOKYU AGENCY INC.
Production:Flip-book Inc
「Boku daredato omou?」(Who do you think I am?)
Client:SHINSEI CO., LTD.
Agency:TOKYU AGENCY INC.
Production:TRIBEAT CO., LTD.
「Mushizuki no shoujo」(A girl who likes bugs)
Client:WASEDA ACADEMY Co., LTD.
Agency:ADK Holdings Inc./Base Inc
Production:ROBOT COMMUNICATIONS INC.
「Oishii wa omoi wo tsunagu.」(Delicious connects thoughts)
Client:Miyajima Shoyu Co.,Ltd.
Production:JUVENILE.
「Tsuyokute yoi Kaisha」(Strong and good company)
Client:DREAMIX
Production:ElephantStone Co.,Ltd.
「Boku to ojisan no shouryokou」(Small trip of my uncle and me)
Client:micware
Agency:NIHON KEIZAI ADVERTISING CO.,LTD.
Production:TAKE-ONE
「Kanikama-shi, kataru」(Mr. Kanikama talks)
Client:SUGIYO Co.,Ltd
Agency:FROGLOUD Inc.
Production:FROGLOUD Inc.
「C'est LA VIE」
Client:NEC Personal Computers, Ltd.
Agency:CONNECTIONLAB
Production:Pyramidfilm inc.
「『Re: 』 」
Client:FUKUSHIMA Co. Ltd
Agency:nulu nulu inc.
Production:REACTOR
「Tobe michi no sekaihe! Kimi no tsukuru mirai wa cho omoshiroi!」(Fly to future world! Your creative future is super cool!)
Client:Sankei Engineering Co. Ltd
Agency:arc+
Production:ProTribe
「Itsumo jinsei no sobani」(Always by the side of your life)
Client:NIPPON PAPER CRECIA Co., LTD.
Agency:unou-jikenn, inc.
Production:unou-jikenn, inc.
「Tsutawaru moji wa, tedeshika kakenai」(Letters which conveys feelings are only written by hand)
Client:SHOHOUSYA SYODOU
Agency:RayArk
Production:nice
「Big Rig Blues」
Client:Mitsubishi Fuso
Agency:FROGLOUD Inc.
Production:Geek Pictures
「Your Mom's Short Ribs」
Client:Instacart
Agency:Goodby, Silverstein & Partners
「One Crisis Has Caused Another」
Client:Frontline19
Agency:adam&eveDDB London
Production:Academy Films
「Role Models x H&M」
Client:H&M
Agency:ALTO
Production:ALTO
「The Wish」
Client:Penny
Agency:Serviceplan Group Berlin
Production:Iconoclast Germany
「Love Leads to Good」
Client:P&G
Agency:W+K PORTLAND
Production:SMUGGLER