SSFF & ASIA Special Screening in Malaysia is held on Dec.17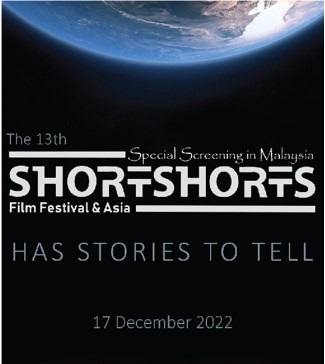 The 13th ShortShorts Film Festival will be held in Malaysia on December 17, 2022 at MMU Cinema, Faculytu of Cinematic Arts, Cyberjaya.
It is divided into a morning session (from 10:00AM to 12:30PM) and an afternoon session (2:00pm-4:30pm), and 6 works are scheduled to be released in each session, for a total of 12 works including the Grandprix of SSFF & ASIA 2022 "Warsha" and the winners of Official Competition : "Moshari" and " THE LIMIT Taxi Girl" .
For the Morning Session, filmmaker Jared Lee whose work "Influencer" was nominated at SSFF & ASIA 2022 will be appear in person.
Yasu Tanaka who is a leader of this Malaysia screeening and scenaril analysis will have a short lectre "Visual Story Telling for Short Film".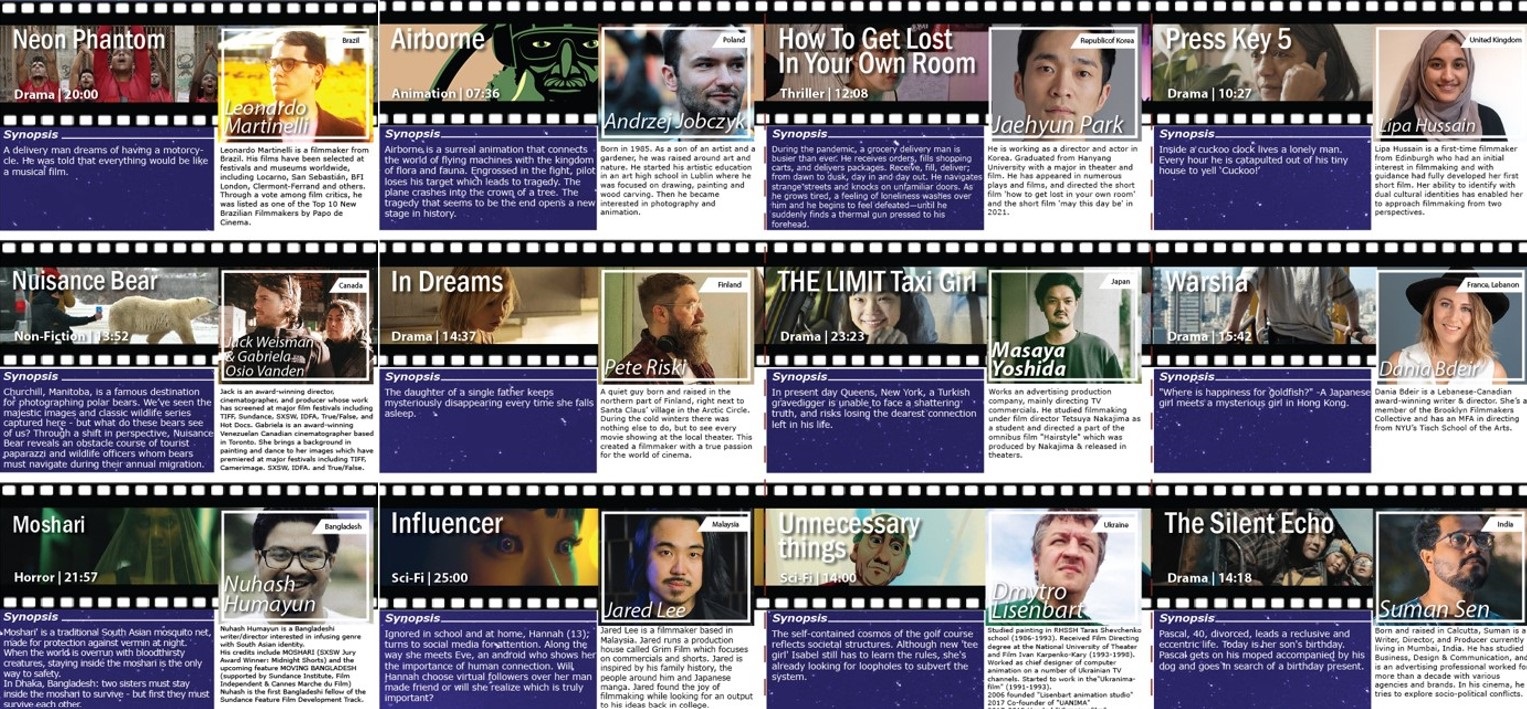 Morning Screening (Start from 10am)
1.Neon Phantom
2.Nuisance Bear
3. Moshari
4.Airbone
5. In Dreams
6.Influencer
Q&A session
with Jared Lee (director of "Influencer")
Afternoon Screening (Start from 2pm)
1. How To Get Lost In Your Own Town
2. THE LIMIT TAXI GIRL
3.Unnecessary things
4.Press Key 5
5.Warsha
6.The Silent Echo
VISUAL STORYTELLYNG FOR SHORT FILM
short lecture about short film by Yasu Tanaka