BRANDED SHORTS 2023 Short List (3rd) is Announced
We have announced the 3rd batch of shortlisted works for Branded Shorts of the Short Shorts Film Festival & Asia 2023.
Branded Shorts started accepting entries from August. We will be listing the shortlist every month till next March, announcing the nominees in April.
This year, we will post the details for each shortlisted works on our website, so please stay tuned!
http://brandedshorts.jp/en/221201_shortlists/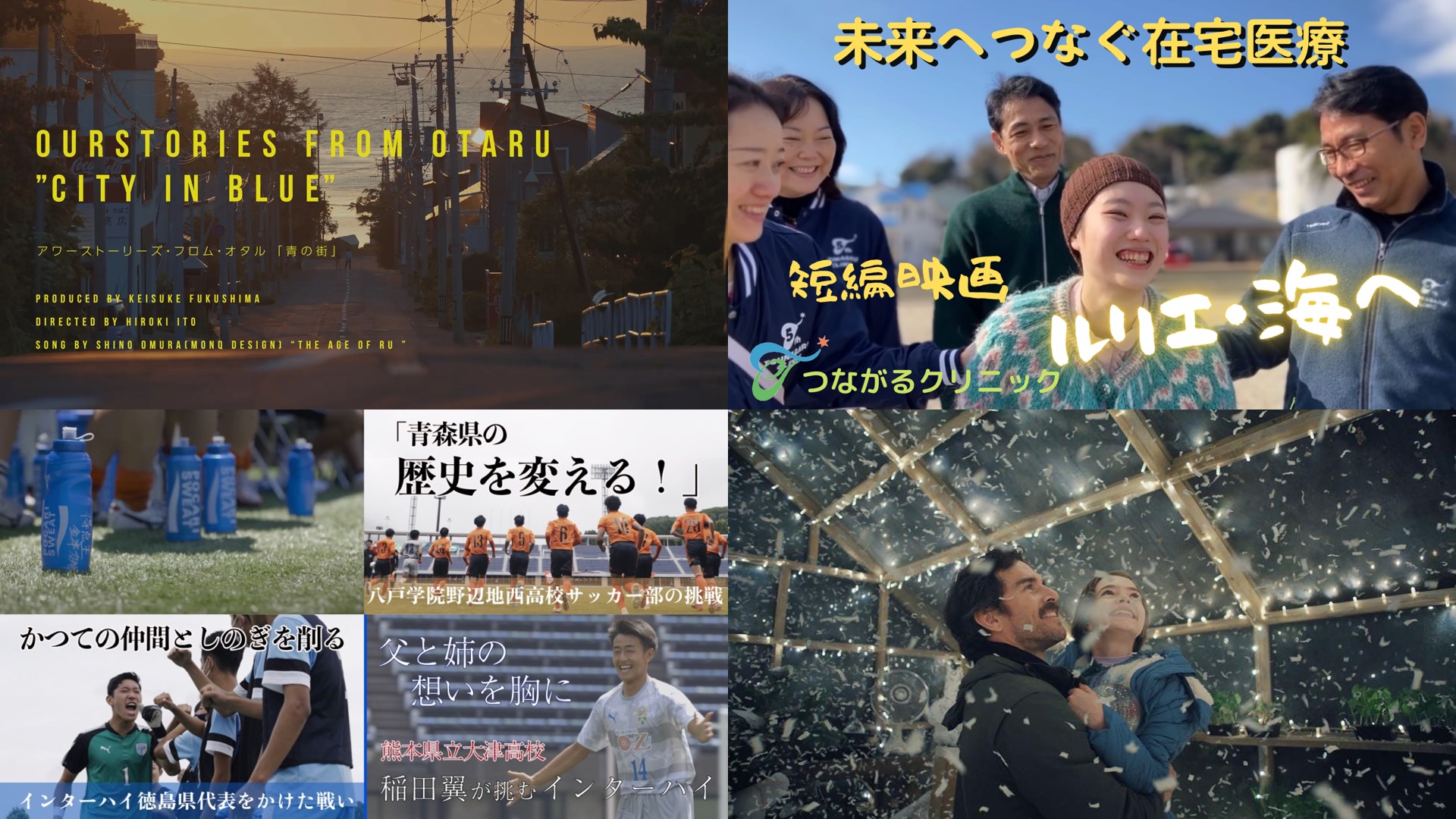 from left to clockwise:
 "OUR STORIES : from OTARU"
Client:City of Otaru
Agency:N LLC.
Production:GEOGRAMS Co., Ltd
Production:E-3 Inc
"Relier・To the sea"
Client:tsunagaru.clinic
"Joy is Made"
Client:amazon UK
"Change the history of Aomori"
Client:Otsuka Pharmaceutical
Agency:E-3 Inc
Production:E-3 Inc