LINE UP
11:00~12:30
13:00~14:30
15:00~16:30
17:00~18:30
19:00~20:30
10/27
thu
A
B
C
A
B
10/28
fri
C
A
B
C
A
10/29
sat
B
C
A
B
C
10/30
sun
A
WS 14:00-18:00

Super Star 

Kentaro Hagiwara/Japan/18:50/Drama/2011
When Toshiko's (Atsuko Sakurai) dream of meeting her favourtie Koren idol comes true, the last thing she wants to do is be late for the fan event in which he plans to attend. Looking for the fastest way to the venue, she jumps into a yellow car only to be

Japan-Korea Tourism Promotion Project Special Presentation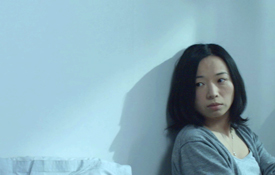 Chinese Vegetable
Yuki Kawamura/Japan/France/25:00/Fantasy/2010
A young woman is being offered seeds of a vegetable with incredible energetic properties. The care required by the culture of these vegetables opens internal perspectives to the young woman, which transform her step by step. The insipid routine of this young woman takes slowly a direction.

SSFF & ASIA 2011 Japan Competition Best Short Award/Governor of Tokyo Award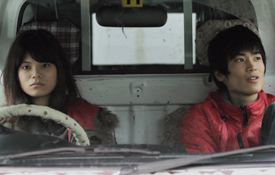 (c)MEGUMI TAZAKI/UNIJAPAN
Paternal Womb 

Megumi Tazaki/Japan/15:00/Drama/2010
Akari whose mother has died leaves her hometown in her mother's truck to meet her father, who has abandoned the family. Kota, a son of Akari's father's new family, runs away from home. A faltering awkward journey of a half-blood sister and brother begins.

Cannes Film Festival 2011(France) Short Film Official Competition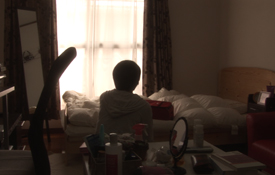 Yayoi-March
Takushi Nishinaka/Japan
While cleaning up the mess in her room, Yayoi is operating her mobile phone. But her phone won't connect. Just then, Yayoi sees the images appearing on the TV screen. Left completely stunned, she takes off running.


Takushi Nishinaka 

While in school, directed both short and feature length films
"APE," a graduation thesis project, has received grand prizes and audience awards at Nara International Film Festival, Shimizu Films Festival, Ueda Jôkamachi Film Festival, and Kyoto University of Art and Design Film Festival.
Currently working on conceptualizing his next project in Tokyo.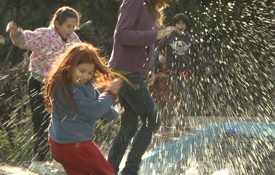 FUTURE HOUSE
Ariel Rotter/Argentine
6 children, a weekend
A house on the outskirts of Buenos Aires.


Ariel Rotter 

2001: Solo por Hoy /Only for Today(35mm、2001年、長編) Asesina (ドキュメンタリー)
2007: El Otro /The Other (35mm、2007年、長編)
2007: Chaco(ドキュメンタリー、2007年)
Camino (35mm、短編)
2008: El Cuarto de al Lado (ドキュメンタリー、2008年)
2011: Acto de despedida (2011年、長編、製作過程)
2011: La Luz Incidente (2011年、長編、プリプロダクション)


HOPE OF LIGHT
Leslie Kee/Singapore
When 311 strucked Japan that evening, I saw darkness and hopeless from the faces of the entire Japanese society.
There were so much fears, confusions, insecurity and sorrows for hours and days, and perhaps feeling helpless watching negative news on TV and all medias accessible.
I will never forget that feeling, which I was and still being wordless to face the fact.
But life is always unpredictable, except one thing that we all are born, and we all by gone one day.
So in this short film, my message is simple.
When darkness come, we stay strong, never give up our faith, and the hope of light will eventually arise as we show the love for the beauty of life, believing it strongly.

Leslie Kee 

1971: Born in Singapore.
1997: Graduated from the School of Visual Arts in Tokyo with a bachelor's degree
in photography.

Heartquake
Kaori Momoi/Japan
While alone in her room taping a video message, a furious shake takes over.
An unforeseen rupture to an otherwise ordinary day.
Within a short lapse of time, the TV coverage begins and in mere seconds,
an acute longing for that person strikes her.


Kaori Momoi 

Is one of the most influential actresses in Japan.
Her directorial debut "Faces of Fig Tree" (Ichijiku no Kao, 2007) has been selected at 20 international film festivals and has received…
The NETPAC Award at the Berlin International Film Festival,
Best Director Award and Best Actress Award at Vladivostok International Film Festival,
The E. Changer Award Special Mention in Competition at Fribourg International Film Festival,
The FIPRESCI Award at Flying Broom Women's Film Festival,
in total 13 awards internationally.
After the debut of "Faces of Fig Tree" she has served as members of the jury in Tokyo, Shanghai, Pusan, Vladivostok, Mexico and such other international film festivals.


So Yong Kim/S.Korea・USA
While living in Berlin this year, we welcomed a new member to our family. In 3.11 A Sense of Home piece, I tried to capture this new home atmosphere.

So Yong Kim 

2006 : IN BETWEEN DAYS
2009 : TREELESS MOUNTAIN / 木のない山
2012 : FOR ELLEN(in post-production / 現在制作中)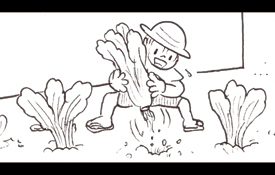 Watering
Wisut Ponnimit/Thailand
There is a man relying daily on his house's garden in which he always loves to live. One day, he has to leave the house, which makes him feel concerned so much. But he has peace of mind when seeing "message" from broad sky.


Wisut Ponnimit 

Born in Thailand, 1976. He has a degree in interior design from Silpakorn University. Since he began
making cartoons and animations in the end of 90th, he has become one of the few cartoon artists in
Thailand. After living in Japan from 2003 to 2005, he is living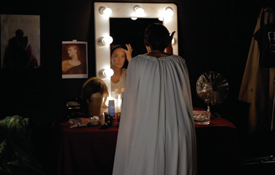 "Ana, three minutes"
Victor Erice/Spain
August 6, 2011. An actress in her dressing room, before the play starts. She's made up and dressed to represent a Classic Theatre character. A voice announces: "Ana, three minutes". It's the time she has left before going on stage.
The actress sits at the laptop and, looking at the screen –which means at the spectator- answers the call of a Vídeo-Chat. In a nonstop monologue, she talks about the big earthquake of last March 11th in Japan, about the following Tsunami and about its consequences.

Victor Erice 

1990: Apuntes 1990-2003Vídeo.
1992: El sol del membrillo
1996: Preguntas al atardecer/オムニバス映画「セレブレート シネマ 101/Celebrate CINEMA 101」の一部
2002: Alumbramiento /オムニバス映画「10ミニッツ・オールダー 人生のメビウス」(Ten Minutes Older: The Trumpet)の一部
2005-07: Cartas a Abbas Kiarostami
2005: Memoria y sueño /(Memory and Dream) ビデオ、ドキュメンタリー・シリーズ、制作中
2006: La Morte Rouge


(c) 3.11 A Sense of Home Films