LINE UP
11:00~12:30
13:00~14:30
15:00~16:30
17:00~18:30
19:00~20:30
10/27
thu
A
B
C
A
B
10/28
fri
C
A
B
C
A
10/29
sat
B
C
A
B
C
10/30
sun
A
WS 14:00-18:00

Lavasan-Tajrish
Ehsan Amani/Iran/14:00/Drama/2010
A young couple in a mini bus listens to the conversation of a young man who is giving advice to someone on his cell phone about his relationship. This conversation leads to mistrust and misunderstanding between the couple.

SSFF & ASIA 2011 Asia International Competition nominated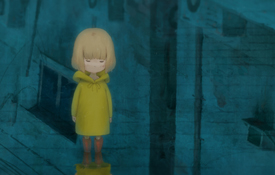 rain town 
Hiroyasu Ishida/Japan/9:55/Animation/2011
In this town, since who knows when, rain has never stopped. Residents moved out to suburbs and high ground around "rain town." People's memories are now deeply submerged. But into this forgotten rainy town sometimes, someone wanders.

SSFF & ASIA 2011 CG Program


Night Fishing 

PARKing CHANce (Park Chan-wook, Park Chan-kyong)/South Korea/33:12/Drama/2011
A man with his fishing gear walks deep in the woods through the fog. He arrives at a river and leisurely starts fishing. Later, night has fallen and he hasn't caught much fish. Just then, he hooks something big but it's not something he can put on his din

Berlin Interantional Film Festival 2011 (Germany) Golden Bear Award (Short Film)
Minneapolis St. Paul International Film Festival 2011 (USA)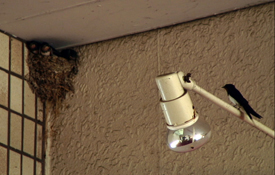 HOME
Kazuhiro Soda/Japan
Filmed in Kazuhiro Soda's hometown of Ashikaga, Tochigi. A wordless, visual poem that was shot in response to a question "What is 'HOME'?"

Kazuhiro Soda 

2007: Campaign (Senkyo) /選挙
2008: Mental (Seishin) /精神
2010: Peace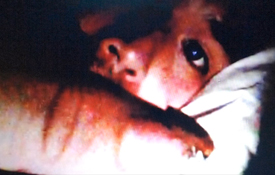 MONSOON
Apichatpong Weerasethakul/Thailand
A man is Skyping to the other side of the world. He discovers a firefly and shows it to his partner.

Apichatpong Weerasethakul 

2000 : Mysterious Object at Noon
2002 : Blissfully Yours
2003 : The Adventure of Iron Pussy
2004 : Tropical Malady
2006 : Syndromes and a Century
2010 : Uncle Boonmee Who Can Recall His Past LivesApichatpong has also made many shorts and installations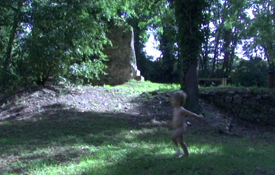 DESPEDIDA (FAREWELL)
Isaki Lacuesta/Spain
My father remembers the last words that my grandfather said before dying.
While we listen to the voice of my father, we will see the successive generations of men of my family.

Isaki Lacuesta 

2002 : "Cravan vs Cravan"
2006 : The Legend of Time (La Leyenda del tiempo / 『時間の伝説‐The Legend of Time』
2009 : "Los condenados"
2010 : "La noche que no acaba"
2011 : "Los pasos dobles"
"El quadern de fang語り / Voice : José Ignacio


Zhao Ye/China
A day in 2011, I am on the train going home, looking out of the window, lights are waning in the city.
A day in 2006, my old dog was sleeping at noon, and my mum was preparing to wash clothes on the balcony. But she could not cover the bottle cap of washing liquid, and turning back smiled to me. Then, she was back in the room; the washing machine was turning on. It seems nothing happened, so ordinary, and so nature. However, in the bottom of my heart is warmed.

Zhao Ye 

2004: Cai Wei-Weed Picker
2007: Ma Wu Jia
2008: Jalainur
2010: Last Chestnuts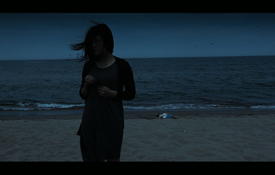 Iki
Joon-ho Bong/S.Korea
A beach with strong tide.. There is a girl who's wandering around.
She finds a little girl lying down on the beach side dead.. or alive.

Joon-ho Bong 

2000 : Barking Dogs Never Bite
2003 : Memories of Murder
2006 : The Host
2008 : Shaking Tokyo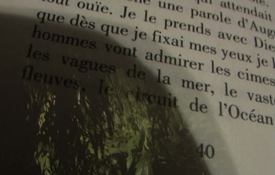 Jonas Mekas/Lithuania
I am in Provence near Mt.Ventoux. I remember the poet Petrarca walking on Mt.Ventoux and carrying with him a volume of St.Augustine's CONFESSIONS, transcribed by hand, and reading it... on Mt.Ventoux…


Jonas Mekas 

1962 : Guns of the Trees
1969 : Walden
1971-1972 : Reminiscences of a Journey to Lithuania /リトアニアへの旅の追憶
他多数 / among others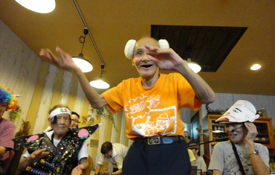 MUSUBI
Toyoko Yamasaki/Japan
Nisinari Ward in Osaka, commonly known as Kamagasaki, is Japan's largest town of day laborer. Many of them have come to Kamagasaki dissolving their relationships with hometown and family. MUSUBI is a group of old men, which performs picture-story at the little corner of the town. Most of the members live alone on welfare in a three-mat sized tatami room. These elderly men meet various people through the performance and bond each other by staying close.


Toyoko Yamasaki 

1995 : Bread and Christ with the Cross under the Stove
1999 : My Nocturne
2004 : Nightingale
2007 : Things I can do for you
2007 : Sakura
2008 : Bread and Christ
2009 : Tamayura ‒ Momo Matsuri presents kiss!
2010 : Bion


(c) 3.11 A Sense of Home Films