BRANDED SEMINAR
BRANDED SHORTS - Forefront
of
Advertising
BRANDED SEMINAR
BRANDED SHORTS - Forefront of Advertising
BRANDED SHORTS unveil the forefront of branded movies with case study of international and domestic advertising
BRANDED SHORTS started in 2016 as the only international advertising festival in Japan.
The number of submissions from overseas has increased year by year, attracting attention from all over the world. BRANDED SHORTS will hold a special seminar about international and domestic branded movies.
The guests include professionals from the advertising industry who have had prior experience as jury members at international advertising festivals.
GUEST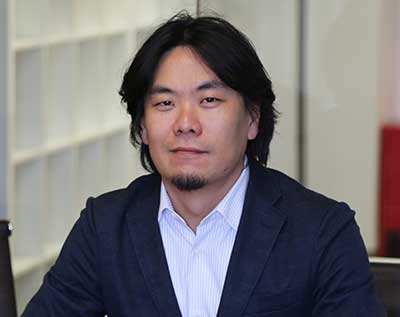 Tomoya Suzuki
(STORIES INTERNATIONAL, INC. CEO)
Tomoya joined Hakuhodo Inc. and spent his initial years developing marketing strategies and working on TV commercial production. Since 2005, he has spearheaded the development of next generation media business at Hakuhodo DY Media Partners Inc. In October 2011, he established STORIES, LLC by attaining investment from Hakuhodo DY Group, SEGA Corporation and other partners, and assumed the position of President and CEO. The short "Tsuyako" which he produced won 44 awards from various international film festivals including three Academy Award qualifying festivals. Tomoya is currently producing multiple features including SHINOBI, Crazy Taxi and Golden Axe. Tomoya is a graduate of Peter Stark Producing Program at USC Film School. He is represented by CAA. He is addicted to stories and having new experiences, and has traveled around the world, visiting 25 countries alone in 2008. 2017 Cannes Lions Entertainment Jury.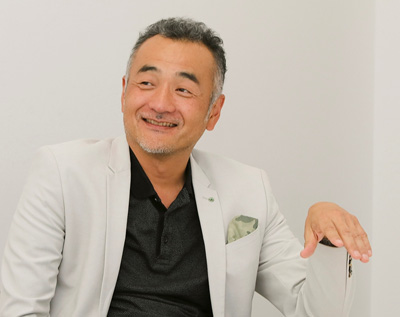 Morihiko Hasebe
(Executive Creative Director, Hakuhodo Inc.)
After graduating from Gakushuin University in 1986, Hasebe began working for Hakuhodo Inc. as copywriter and commercial planner. As Creative Director, he has created worldwide promotional campaigns and has served on the jury for Cannes Lions, Spikes Asia, AdFest, One Show, D&AD, Dubai Lynx, and AD STARS. He directed his first theatrical film in 2014 which won awards at festivals around the world including the Canada International Film Festival.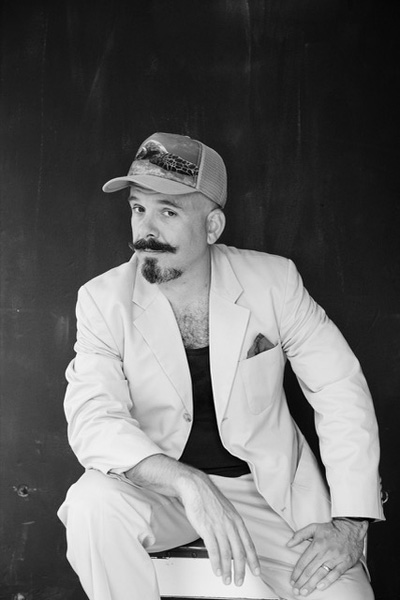 Peter Grasse
Founder/Executive Producer of Mr+Positive
Peter Grasse is an awarded producer who shaped the reputation of Asia-Pacific's most dynamic production companies in New Zealand, Australia, and Japan. For more than a decade Grasse has produced some of the World's most talked- about and awarded commercial campaigns. He continues to cultivate the Asia- Pacific region's most inspiring new talent as Mr+Positive in Tokyo.
Under his leadership, Grasse's Australasian team was awarded 3 Grands Prix, 3 Gold Lions, the Cannes Film Festival's Semaine de la Critique Grand Prix as well as being name Ciclope's Asia Pacific Production Company of the Year from 2013 to 2015. Peter moved to Japan in 2016 in search of fresh thinking and new challenges. There Grasse launched Mr+Positive Tokyo and soon produced work which would go on to win top advertising honours worldwide.
Grasse has chaired the film craft jury at Ciclope, Spikes and Australia's Award and served on juries for Cannes Lions, Adfest, Axis, and Adstars. Grasse has also
lead sessions on craft at advertising events around the globe. With 'My Mutant Musical Mind', Peter returned to Cannes as a speaker in 2017 after speaking on the 'Redefinition of Production Value' at the 2016 Entertainment Lions.
Date : October 17th (Thu)
Time: 19:00 - 20:40
Location: TOKYO PHOTOGRAPHIC ART MUSEUM
Fee: Free
Ticket reservation: Peatix
*The event and film details may change.
*The speakers may change.
TALK SEMINAR
Active Inhabitants in Film presented by director Ryusuke Hamaguchi
TALK SEMINAR
Active Inhabitants in Film presented
by director Ryusuke Hamaguchi
A Cannes Film Festival nominee disects the depiction of fiction and real life.
This year the festival invites Ryusuke Hamaguchi, the director of "Asako I & II", which screened in more than 20 countries worldwide and nominated at Cannes Film Festival, to speak about his life and ambitions in the movie industry. The talk will also address his methods for creating a wide range of works, from a 3-minute short film to a 5-hour long feature film.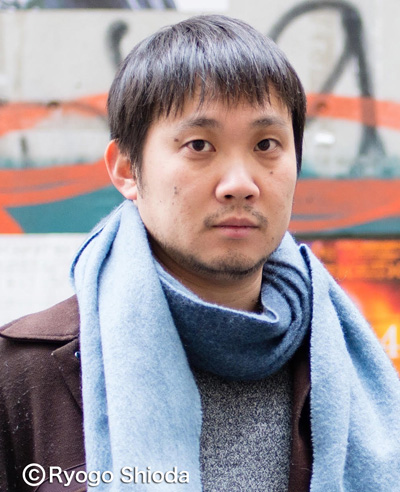 We will disect his method of depicting reality in a fictional story as well as character building, one of the core aspects of his filmmaking style.
The program will also be a great opportunity to watch two of his short films "Ashita no Kisu" and "Tengoku wa mada tôi"on the big screen. A highly recommended program especially for filmmakers and industry professionals! We look forward to seeing you at the venue.
Ryusuke Hamaguchi
He was born in 1978 in Kanagawa Prefecture. In 2008, his completion film project at the Graduate School of Film and New Media, Tokyo University of the Arts gained high acclaim at film festivals inside and outside of Japan. Following this, he has carried out vigorous production activity across both regions and genres such as the documentary films "The Sound of Waves" (2011), "Voices from the Waves: Shinchimachi", "Utau Hiro" (2013) (Co-directed with Kou Sakai) were filmed in the aftermath of the Tohoku Disaster as well as the full-length drama film "Happy Hour" which is set in Kobe, and runs over 5 hours in length.
His latest work "Asako I & II" was screened in competition at the Cannes Film Festival was released theatrically in over 30 counties across the world. In 2019, special screenings have been held in major cities around the world, including New York, Paris, Seoul and Toronto.
Date : October 19th (Sat)
Time: 15:00 - 16:40
Location: TOKYO PHOTOGRAPHIC ART MUSEUM
Fee: Free
Ticket reservation: Peatix
*The event and film details may change.
*The speakers may change.