Topics /
Audience Award, Best Actor/Actress Awards Announced!
2019/07/05
Academy Awards accredited, one of the Asia's largest film festival, Short Shorts Film Festival & Asia 2019 announces this year's Audience Award, Best Actor & Actress Award as follows.
Each year, the Audience Award is given to one film from each the official competitions (International Competition, Asia International Competition, Japan Competition) selected from audience votes. This year, "My Planet" by Valery Carnoy (Belgium, Comedy) , "A+" by Behrang Mirzayi (Iran, Drama) and "A Japanese Boy Who Draws" by Masanao Kawajiri (Japan, Animation) was awarded for the Audience Award, congratulations!
The Best Actor & Actress awards were given to the individuals who have great potential to internationally expand his/her careers in the near future. A big congratulations to the award winners!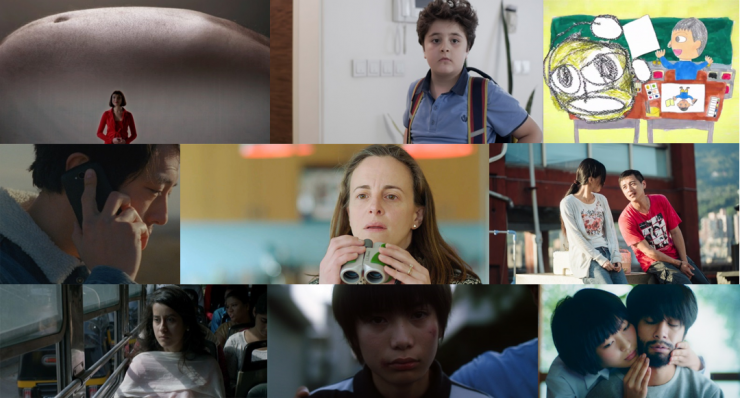 Part of the awarded films, along with the George Lucas Award winning film and other winning films will be screened from July 20th (Sat) to 28th (Sun) in the programs at SSFF& ASIA 2019 in ACHI, in Nagano prefecture.
In the Opening Ceremony (July 20th and 21st), the festival invites Umika Kawashima, Yuika Motokariya, both of who previously appeared in the films produced by SSFF&ASIA and Tetsuya Bessho (Founder of SSFF&ASIA). There will also be a screening of "The Broom" (starring Umika Kawashima) and "A Distant Time Under the Moonlight" (starring Yuika Motokariya). Details will be posted in the official SSFF&ASIA in ACHI website.
URL: http://info.sva.jp/shortshorts/
---
SSFF & ASIA 2019 Audience Awards
【International Competition】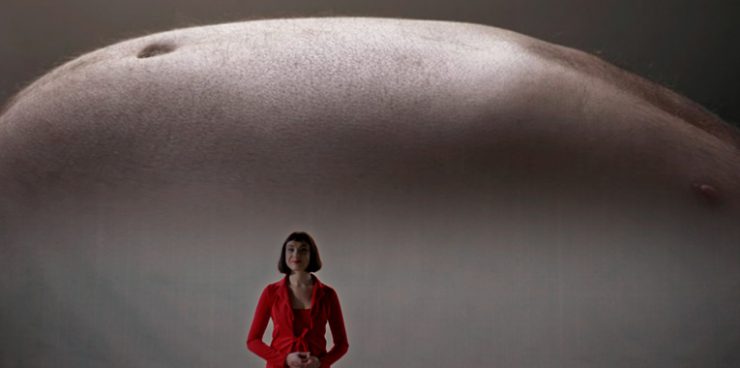 My Planet
Dir.Valery Carnoy
24:10/Belgium/Comedy/2018
Henri, a fifty-plus baker, is starved of his wife Marieke's love. One morning, after an umpteenth row, he has a strange encounter with Anita, a young photographer who likes the bulky shape of his body.
<Comment from the Director>
It is really important to me that my sensibility is understood by the Japanese audience.
I have already won this award twice before in Belgium and France, my native country and my host country.
Winning in Japan means a lot to me because I've watched a lot of Japanese movies and read many mangas, maybe I know better than I thought this crazy and creative culture that I love so much.
【Asia International Competition】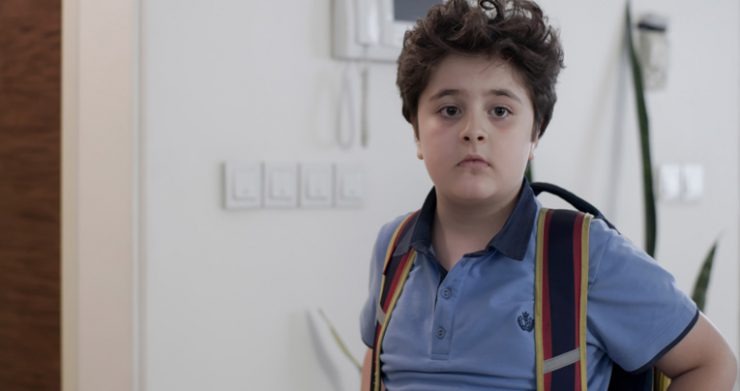 A+
Dir. Behrang Mirzayi
15:30/Iran/Drama/2018
A young woman can't take her heavy groceries home. She asks a little boy to help her. But that is just the beginning. The story brings two perfect strangers into each other's personal lives.
<Comment from the Director>
This is awesome. I want to thank all the people who watched and voted for the film. I wish I hadn't missed the opportunity to attend the festival. When I was writing the script for this film, I thought it's cultural connotations would make it difficult to communicate to an international audience. Now, receiving the audience award has proved me wrong. It was a great honor to have my film at SSFF, and I look forward to be there with my next films.
【Japan Competition】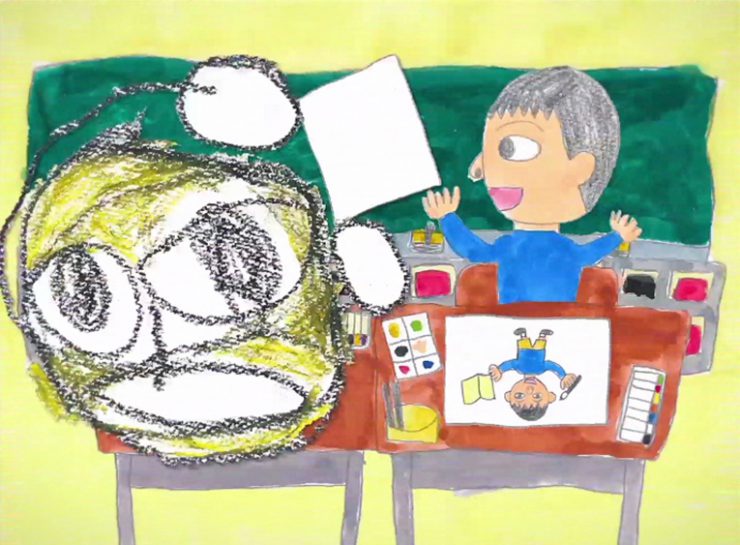 A Japanese Boy Who Draws
Dir. Masanao Kawajiri
20:32/Japan/Animation/2018
An experimental animation/mocumentary depicting the life of a man who dreams to be a comic writer, told alongside the imagery that develops with him.
<Comment from the Director>
I thought that the sense of humor in this film would only be understood by Japanese audiences, but when I went to the screening, I was glad that many non-Japanese audiences were laughing as well. I'm very happy that this film was able to reach out to many people.
---
SSFF & ASIA 2019 Best Actor & Actress Awards
【International Competition:Best Actor】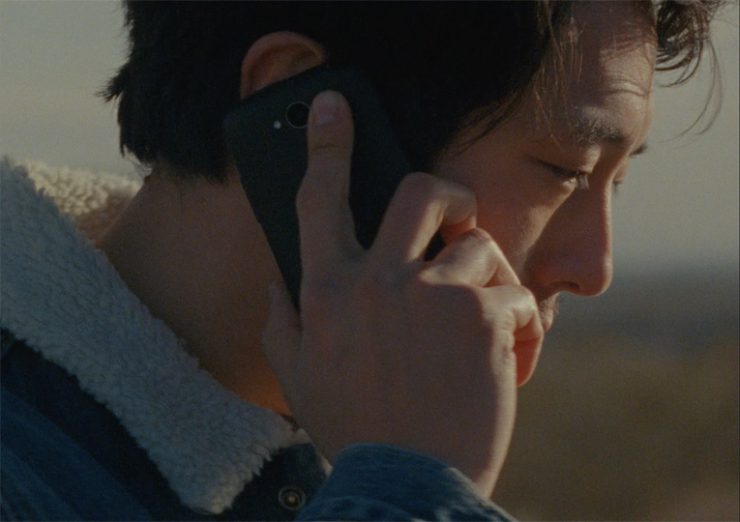 Naysayer
David Helman/8:32/USA/Drama/2018
"Naysayer" follows Ian, a young father who has been recently estranged from his son, Colin. After finding out that his ex-girlfriend and mother to his child, Michelle, has blocked him on social media – Ian takes matters into his own hands by kidnapping his child.
Winner: Steven Yeun
Steven Yeun is a Korean-American actor and voice actor. He is known for playing Glenn Rhee in AMC's horror television series The Walking Dead from 2010 to 2016 and for his role in the South Korean mystery film Burning (2018). For the latter, he won the National Society of Film Critics Award for Best Supporting Actor, among other awards. Yeun has also played supporting roles in the films Okja (2016) and Sorry to Bother You (2018).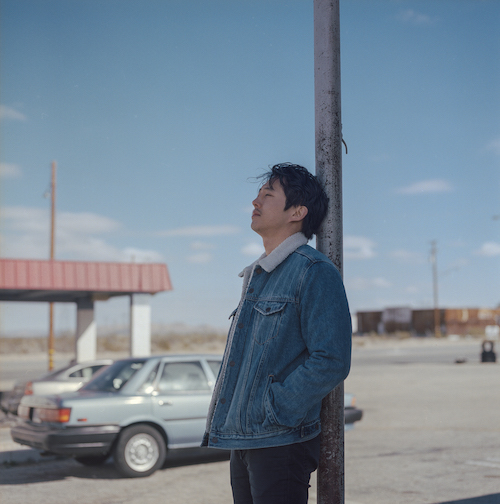 Reason for the Award:
Steven played an astounding monodrama, expressing anxiety and anger in a way that stimulated the suspense throughout the film.
【International Competition:Best Actress】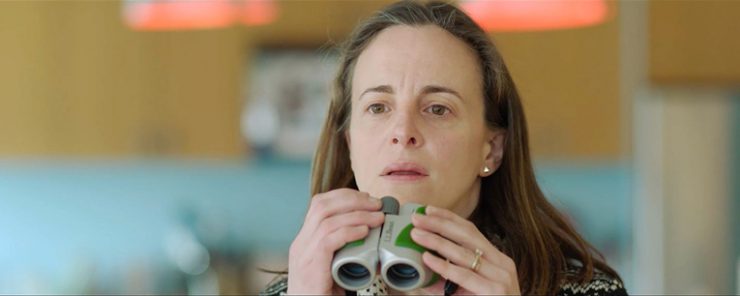 The Neighbors' Window
Marshall Curry/20:39/USA/Drama/2019
A story about Alli, a mother of young children who has grown frustrated with her daily routine and her husband. When two twenty-somethings move in across the street, she discovers that she can see into their apartment and develops a Rear Window-style obsession with their free-spirited lives.
Winner: Maria Dizzia
Maria Dizzia is a Tony-nominated actress based in New York City. She recently made her directorial debut with the Amios theatre company in their production of THE LONELIEST NUMBER. Her New York theatre credits include: IF I FORGET, THE LAYOVER, BELLEVILLE (2013 Drama Desk Nomination), UNCLE VANYA, CRADLE AND ALL, IN THE NEXT ROOM (or THE VIBRATOR PLAY), (2010 Tony Award nomination); THE HALLWAY TRILOGY, and more. Maria portrayed Polly on three seasons of Netflix's ORANGE IS THE NEW BLACK. Her other film and television credits include: THE DEUCE, BULL, RED OAKS, WHILE WE'RE YOUNG, MARTHA MARCY MAY MARLENE, MARGIN CALL, RACHEL GETTING MARRIED, HORACE AND PETE, ROYAL PAINS, THE NEWSROOM, THE GOOD WIFE, MASTER OF NONE, LOUIE, FRINGE, and LAW & ORDER. She will be featured in the new upcoming HBO series THE UNDOING and the independent feature I WAS IN YOUR BLOOD. She can currently be seen in 13 REASONS WHY streaming on Netflix. Maria received her MFA from the University of California, San Diego.

Reason for the Award: Maria performed the complex emotions and in her role, with a great combination of a mother, a wife, and a woman.
<Comment on award winning>
I am so grateful to the festival for this honor. Thank you first to SSFF & ASIA for creating and sustaining this celebration of film, and for this recognition.
I owe the most to our director Marshall Curry, who shepherded this story and assembled such an incredible cast and crew. Thank you for your guidance and trust; this was one of my favorite collaborations.
Thank you, too, to Greg Keller whom I've played opposite now three times. You are my favorite pretend husband.
This entire shoot was particularly meaningful to me. I've lost two important mentors in the last few years, one of whom Marshall and I shared, Robert Pridham. It meant so much to me to work with Marshall, to share our love for our teacher, and create something I think would have thrilled him. One of Mr. Pridham's favorite movies was All About Eve. He opened every production with a phrase inspired by that film which I'd like to use in closing: "May you have waves of love over the footlights."
【Asia International Competition:Best Actor】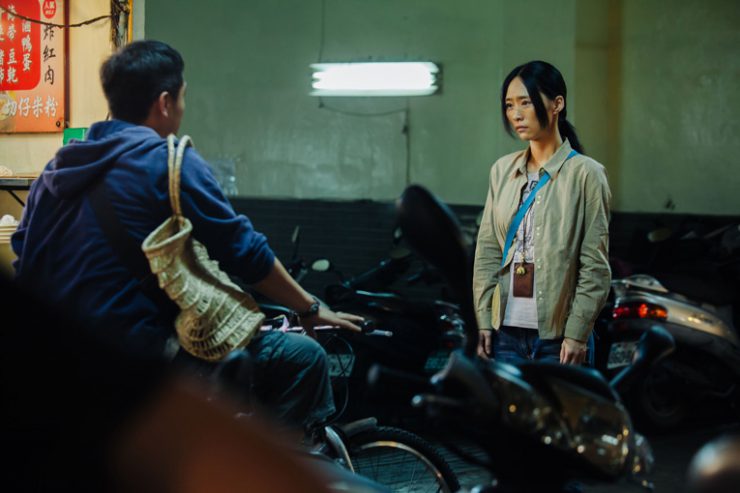 Magician on the roof
Xiao-Hui Ma/25:00/Taiwan/Drama/2018
Fei Long, a thief, witnesses a rape in progress. He chooses to flee the scene of the crime. However, he starts to feel guilty, day after day, until he once again meets the foreign caretaker girl from that fateful night…
Winner: Jen-Shuo Cheng
Cheng Jen-Shuo (born December 29, 1982) is a Taiwanese actor. Being an apprentice with director Chang Tso-chi for several years, Cheng shot to fame for the performance in Chang's Thanatos, Drunk, which won Siegessäule Award on Berlin International Film Festival and earned him Best Actor Award on Taipei Film Festival. He also played in A Fish Out of Water, Alifu, the Prince/ss and The Last Painting, all receiving positive reviews throughout the world. In 2018, he participated in GATAO 2-The New Leader Rising, ranking second place of highest-grossing Taiwanese film of the year, along with thriller The Devil Fish, earning 73M box.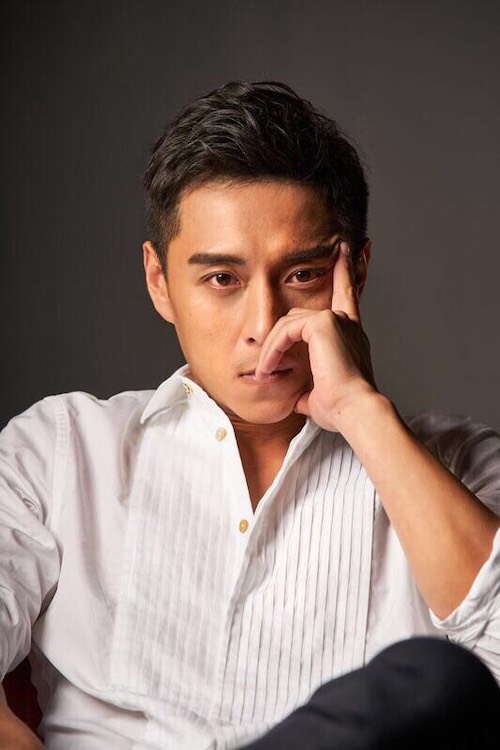 Reason for the Award: Jen-Shuo has charmingly played a clumsy, kindhearted man that instinctively delivered the character's guilty, heartrending feelings as well as his affection, with his organic performance.
<Comment on award winning>
Thank you very much for this honor. I feel very grateful that, as an actor from Taiwan, I can get an award from Japan with this wonderful short film "Magician on the roof". Thank you for all the support and love from the director, the actors, and all the crew of the film. Through this award, I hope the film will get more attention and recognition, and more directors would be interested in working with me in the future. Thank you very much !
【Asia International Competition:Best Actress】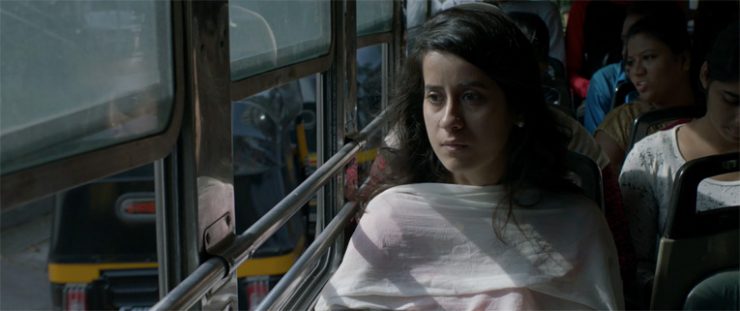 Dying wind in her hair
Shazia Iqbal/20:35/India/Drama/2018
'Dying wind in her hair' chronicles Fatin's story, an economically vulnerable young woman who gets chastised by a religious authority during a scholarship interview.
Winner: Sarah Hashmi
Sarah Hashmi, was born in New Delhi, India. She studied History from Delhi University and then went on to work as an advertising professional. She had started getting involved in voice overs and plays from early childhood. She Acted in her first play when she was 10 years old.
Along with her school studies, she continued to be involved in extra curricular activities. After she joined university, she got involved in University theatre and headed her college theatre society as well. It was soon after she joined her first work place that she knew that she wanted to pursue Acting full time.
She moved to Mumbai in 2011 and has been working as an Actor in Web shows (Alisha, Not fit), Films (Bombay Talkies, Dil Dhadakne Do, Happy Phir Bhaag Jaayegi) and several ads and videos. She wishes to make films and act in films that challenge her and the society.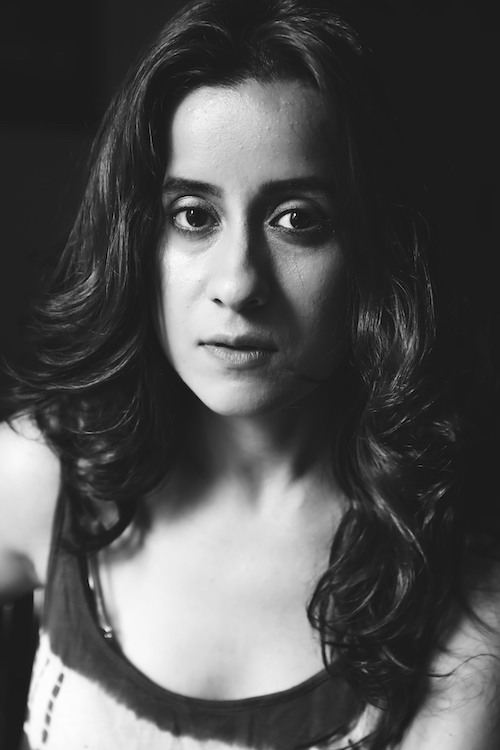 Reason for the Award: Sarah Hashmi expressed the chagrin and emotional struggle of the character Fatin, not only from the lines but also with her excellent pause and facial expressions.
<Comment on award winning>
Thank you Short Shorts Film festival & Asia.
It's an honour to be awarded the Best Actress in Asia International competition. Thank you for appreciating my work in Bebaak and seeing me worthy of this accolade.
For me, this award celebrates not only my journey with the character but the struggle that a lot of girls face when religion starts to dictate their way of life. To follow a religious idea could be easy if its boundaries were not set in the dos and the don'ts of the scriptures. And that's why it is tough to make your personal beliefs and principals stronger, stick to those and abide by them. And Bebaak urges the audience to think and question such ideas which limit women to being an object.
Bebaak is a very special film for me. It not only challenged me but also gave me an opportunity to portray an issue that is at the heart of the on going debate among Muslims and the State all over the world. The film breaks the notions of 'choice' and talks about freedom of an aspiring equal society that each and every individual should be able to freely live in. I intend to be attached with many more issue based films in the future.
I dedicate this award to every woman who has had the strength to fight the oppression of narrow, suppressive religious ideas and I salute their struggle.
【Japan Competition:Best Actor】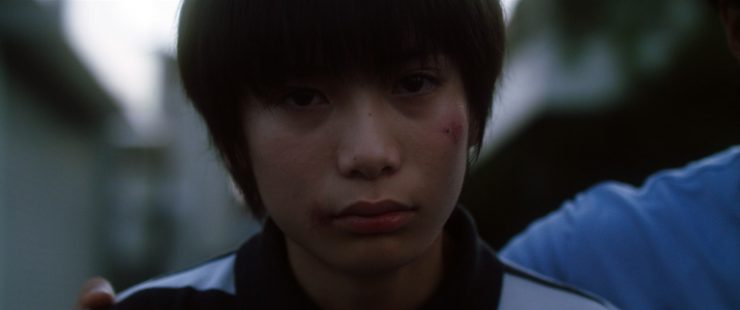 No one but I know
Daisuke Kamijo/24:59/Japan/Drama/2019
Takato, a 14 year old boy, decides to protect his mother from his father who abuses her. One day, he wakes up and finds his father dead. He puts all his efforts to change the situation of his mother being a suspect.
Winner: Takato Nogami
Takato Nogami was born in 2004, and is currently 14 years old. He is represented by ImageField Inc. He has been appearing in films, TV series and web commercials including "Natsuyasumi no kyoshô" (Dir. Ryo Nakajima), "Takaramon" (Dir. Yukinari Hanawa) and many more.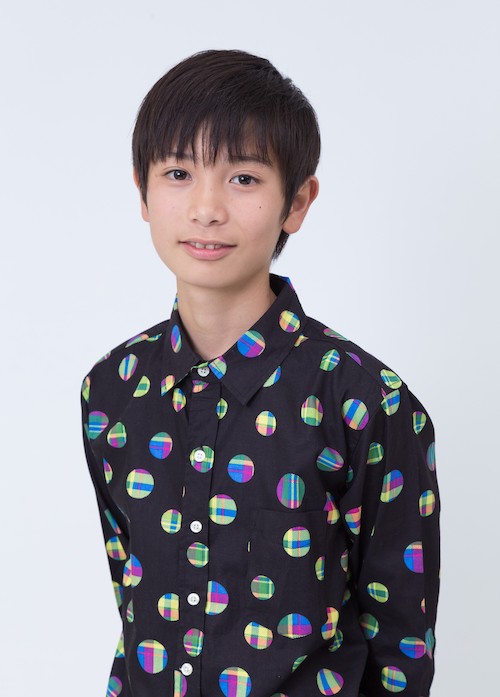 Reason for the Award: Takato Nogami took the stage for the entire 25 minutes. He played an extremely difficult role with a strong, yet sensitive performance, and he is truly an actor to expect for a bright future.
<Comment on award winning>
Receiving the Best Actor Award for the Japan Competition is a real honor. Thank you so much!
Acting in this film was a very special experience; I was able to break my boundaries and explore my emotions more. In the film Takato realizes the things that only he knows, things that only he did not know, and struggles with his hopelessness. This film is a testament to the hard work of the director, the staff and myself. I hope to have many more people watch our film.
【Japan Competition:Best Actress】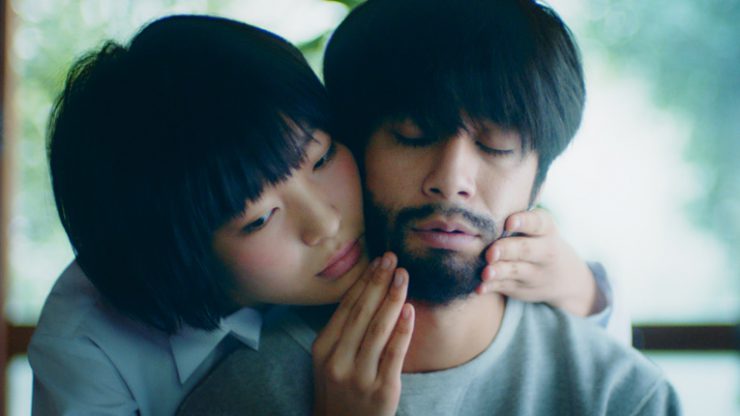 Beard and Raincoat
Kimi Yawata/11:53/Japan/Drama/2018
One day, an ordinary high school girl touches her boy friend's brother's beard, which gives her an indescribable feeling she can never forget. Meanwhile, the brother also has his own fetish.
Winner: Haruka Imou
Haruka Imou was born in 1997 in Kumamoto Prefecture. She appears in various films, TV series and commercials, including "37 Seconds" by HIKARI, which won the Berlinale Panorama Audience Award and CICAE Art Cinema Award, and "Beyond the Blue" by Kenichiro Hiro (2018) which won the Best Leading Actress Award at Kadoma International Film Festival 2018. Haruka will be appearing in "Demolition Girl" directed by Genta Matsugami, and Yuho Ishibashi's "Sayounara" (original title) later in 2019. In 2020 she is expected to star in "Soware" (original title) by Bunji Sotoyama, and "Ukabu" (original title) by Natsumi Yoshida.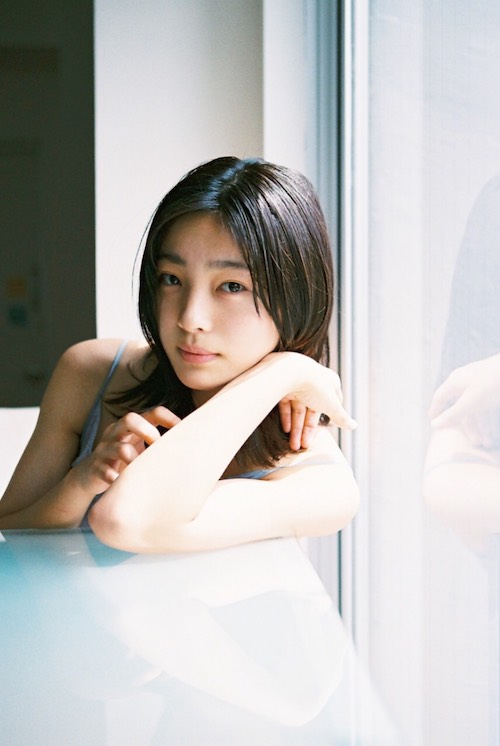 Reason for the Award: Haruka Imou excellently performed a high school girl who discovered her fetish to beards, with a great mixture of pureness and allure.
<Comment on award winning>
Thank you very much for a wonderful award. My heart is full of surprise and A2:J8. The first time I read the script, I remember how I was excited to see how the film will turn out if we expressed "feticism" to an extreme level. Thanks to Director Yawata and all the staff and cast, I was able to embody Kanako's character. As an actress, I hope I can live up to this award and the film, and will continue to treasure the people I encounter. Thank you again and I hope you enjoyed "Beard and Raincoat"!
Archives
Project
Information