What is BRANDED SHORTS? /
Traditional communication strategies become less effective in forming consumer engagement. As the way we communicate changes, an increasing number of companies are breaking into movie marketing. "Branded movies" are especially unique in that they are committed to produce value for consumers with the power of storytelling and entertainment while reflecting on a brand's philosophies and ideas. SSFF & ASIA launched BRANDED SHORTS in 2016 to introduce successful branded works. We aim to create new potential for branded movies while consolidating our position as the only international festival for advertising works in Japan.
BRANDED SHORTS OFFICIAL SITE
BRANDED SHORTS Digest YouTube
---
BRANDED SHORTS 2019
A competition for movies that are produced with the goal of communicating with customers, as well as promoting the brands of companies and organizations, otherwise known as branded movies. Out of 427 entries, 19 are nominated for the International Category and 14 are nominated for the National Category.
Judging Criteria
Academy Awards® qualifying short film festival and one of the biggest short film festivals in Asia, SSFF & ASIA evaluates branded movies according to seven criteria: Cinematic, Storytelling, Emotional Appeal, Idea, Originality, Shareable and Branding Power.
SPECIAL SCREENING /
Nestlé Theater Brand New Branded Movie
It's morning time. The Ueda family enjoy some conversation over breakfast. A conversation that starts innocent leads to a battle of words, which makes them realize what is important in life. A comedy series about a unique family.
---
Biogen Special Short Film "Bon Voyage"
Focused on finding a cure for neurologial disease, Biogen is one of the world's first global biotechnology companies. Biogen Japan, with the vision of "making the impossible possible through neuroscience", aims to provide hope to patients with neurological diseases in Japan. To enlighten people about the neorological disease spinal muscular atrophy (SMA), Biogen Japan produced the short film "Bon Voyage". It stars Hiroki Nakajia, a promising young actor who has appeared on NHK drama 'Beppinsan' (2016) and "Takasaki Graffiti" (2018). Through this short film, Biogen Japan aims to improve recognition and promote understanding on the disease.
---
GINZA SHORT FILM CONTEST Best Award
GINZA SHORT FILM CONTEST is a contest gathering movies with the theme "Unusual". The Best Award from submitted works will be screened.
JURY /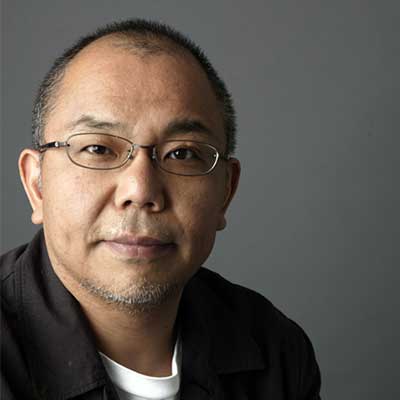 Isshin Inudo 

Film Director/CM Director
Born in 1960, Inudo began making his own films in high school. Upon graduating, he became a director of commercials, and received multiple advertising awards. He won the Directors Guild of Japan New Directors Award for his first feature, "Two People Talking." In 1998, he wrote the script for "Osaka Story" directed by Jun Ichikawa.
His works include "Josee, the Tiger and the Fish"(03) , "La Maison de Himiko"(05), "Goo Goo, the Cat"(08) , "BIZAN"(07), "Zero Focus"(09), and he received the Best Director and Best Film at the Japan Academy Awards for "THE FLOATING CASTLE"(12). In August 2018, "Samurai Shifters" was released in theaters, followed by "Saikonojinsei" in Autumn 2019.
Sayaka Kai 

Film Director
While attending Women's Art University, Kai co-directed "BORDER LINE"(00) and "pellet"(91) which received high recognition nationally and internationally. Since then, she has worked on a number of short films, TV commercials and music videos. Her short film "Inherited Things" was selected for Changwon Asia Art Festival. "Ondine's Curse" won the Honorable Award at SKIP City International D-Cinema Film Festival 2015, and also screened at Maison de Culture du Japon in Paris. Her first directed and written feature "Red Snow"(19) has been released theatrically, and she is also writing a novel under the same title from KADOKAWA.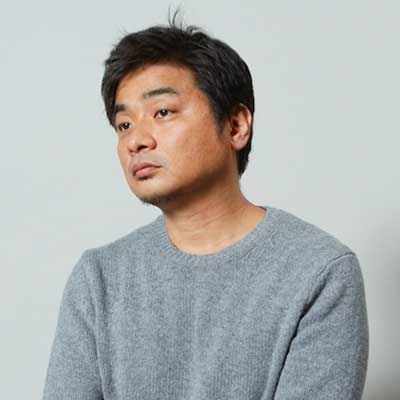 Takuma Takasaki 

Executive Creative Director, Dentsu Inc.
Takasaki has been active in various areas with a focus on advertising. His works include East Japan Railway Company's 'Go to Tohoku', SUNTORY's 'Orangina', 'ALL-FREE', TOYOTA and so on. He has been named the prestigious Creative Person of the Year by the Japan Advertising Agencies Association twice in 2010 and 2013. He has been involved in film and TV dramas including "Honokaa Boy" which he wrote the script for. He is also the author of mutlple books, and also writes essays reguraly for magazines.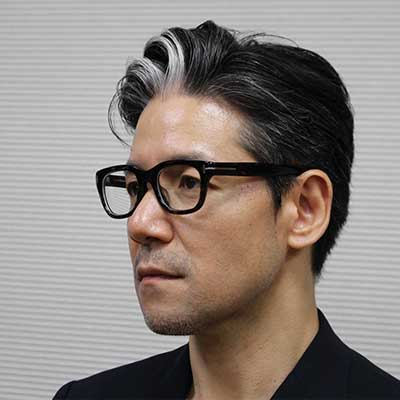 Akira Nagai 

Film Director
Born in 1970 in Tokyo, Nagai joind AOI Pro after graduating from Musashino Art University. He has worked on a number of commercials as a director. In 2012 and 2013, he received the Director Award at ACC CM Festival. In 2005, he directed his first short film "Inunoeiga" and then made his feature debut with "Judge!"(14).
He currently directs "If Cats Disappeared from the World"(16), "TEIICHI -Battle of Supreme High-"(17) and "After the Rain"(18).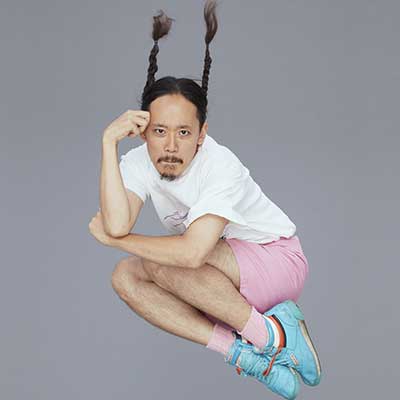 Makoto Nagahisa 

Film Director
Born in Tokyo, Makoto Nagahisa directed films and music videos while working as a commercial planner at a major ad agency. Nagahisa wrote and directed the short film "And So We Put Goldfish in the Pool." (2017) and was the first Japanese director to win the Short Film Grand Jury Prize at the Sundance Film Festival.

"WE ARE LITTLE ZOMBIES" (2019) is his first feature-length film, which won the World Cinema Dramatic Special Jury Award for Originality at Sundance Film Festival and the Youth Jury's Special Mention at Berlin International Film Festival.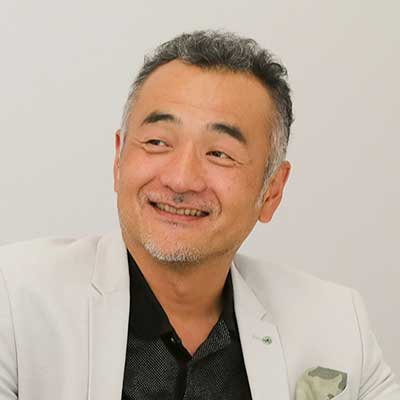 Morihiko Hasebe 

Executive Creative Director, Hakuhodo Inc.
After graduating from Gakushuin University in 1986, Hasebe began working for Hakuhodo Inc. as copywriter and commercial planner. As Creative Director, he has created worldwide promotional campaigns and has served on the jury for Cannes Lions, Spikes Asia, AdFest, One Show, D&AD, Dubai Lynx, and AD STARS. He directed his first theatrical film in 2014 which won awards at festivals around the world including the Canada International Film Festival.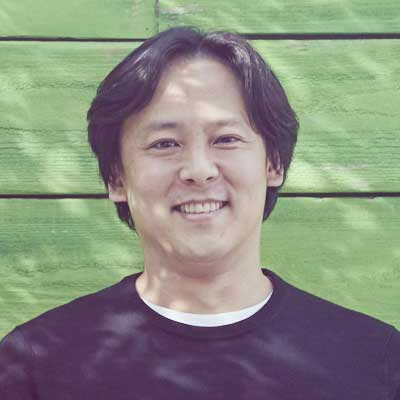 Akihiro Fukube 

Creative Director/Copywriter
Born in 1976, Fukube joined Hakuhodo Inc. in 1998 and established catch Co. Ltd. in 2013. He has received multiple awards including TCC, ACC, ADC and a Dentsu Advertising Award. His works include commercials for Calorie Mate, MATCH, Nisshin's Donbei, KIRIN Green Label, KIRIN The Strong, Kracie's HIMAWARI, FamilyMart, QUO Card and so on. He has also won an award for his work on a picture book.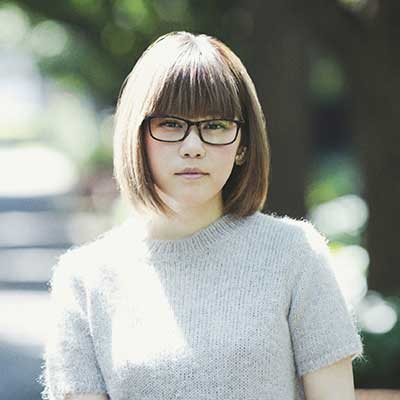 Ū-ki Yamato 

Film Director
Yamato made her debut with "Anokoga Umibede Odotteru". In 2016, she directed her second feature "Drowning Love", which was released nationwide and received exceptional reviews. She also directed music videos for RADWIMPS, Nogizaka 46, Little Glee Monster, DAOKO etc., along with branded movies for clients. In 2018, she planned and produced the omnibus "The 21st century girl". In 2019, her film "Hotgimmick" is expected for release.
AWARD /

BRANDED SHORTS OF THE YEAR
We have gathered jury members with different backgrounds to select the Branded Shorts of the Year for both the International Category and National Category.
SUNRISE CineAD Award
SUNRISE Company Limited, with their philosophy "make movies a communication medium," specialize exclusively in cinema related advertising and promotional opportunities.
BRANDED SHORTS and SUNRISE intend to develop branded movies as "advertisements that move people", and which produce value for consumers with the power of storytelling and entertainment while reflecting on a brand's message. With this, the SUNRISE CineAD Award has been established, which will be awarded to the most cinematic branded movie.
Considering that all conditions are satisfied, the winning work will be given an advertising spot and will be screened in cinemas across Japan.
EVENT /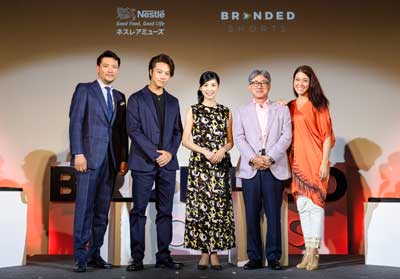 Nestlé Theater New Branded Movie Premiere Event
Premiere screening event for Nestlé Theater's brand new short film. It will be followed by a talk session with a special guest.


11 June Tue 13:00 - 14:00
AKASAKA INTERCITY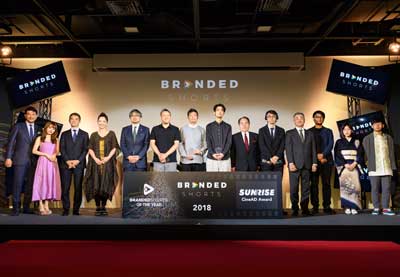 Branded Shorts 2019 Award Ceremony and Jury Talk Session
This event includes the Award Ceremony for the Branded Shorts of the Year and SUNRISE CineAD Award, along with a BRANDED SHORTS Jury Talk Session.

11 June Tue 14:30 - 16:50
AKASAKA INTERCITY
Programs
Competitive Programs
Special Programs
Event & Seminar
Project
Information