Screening and Award
Presentation of the "Kawagoe City Short Film Award"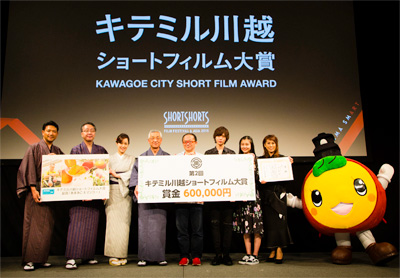 SSFF & ASIA will screen the nominated films and host the award ceremony for the "Kitemiru Kawagoe Short Film Award", a competition for movies only filmed in the Kawagoe area. This award aims to discover the local attractiveness and spreads this through movies. After releasing the award winner and other nominated pieces, Kawagoe city is planning a local screening and will also post works on the Kawagoe City Channel YouTube page.
Guest /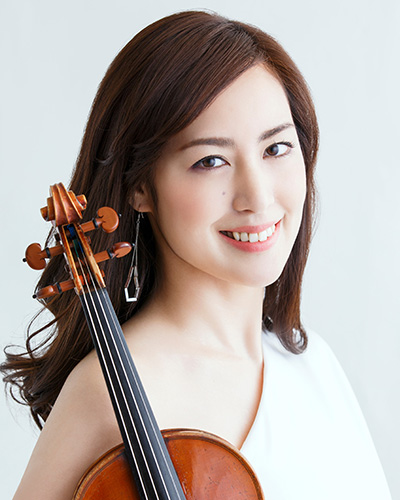 Ran MatsumotoViolinist After graduating from the Toho Gakuen College Music Department, Matsumoto has been collaborating with well-known musicians such as the shamisen performers Yoshida brothers, and the kabuki actor Ichikawa Somegoro VII. Since 2014, Matsumoto started her own edition of the "Mezamashi Classics" tour around the nation with Fuji television broadcaster Shinichi Karube.
Hiroki InoueDirector Hiroki Inoue studied under Teruo Ishi who directed the series "Mouso Bangaichi." In 2009, he directed "Panic 4 ROOMs." In2010, he directed "Acorn brothers' a pickled plum" and other short films that were nominated by movie festivals around the world. "Hypnotism class at evening" was nominated for the Short Shorts Film Festival & Asia 2016 in the Japan Competition. In 2018, " Black and Blue" was nominated for the Japan category of Short Short Film Festival & Asia. It was nominated and invited screenings at film festivals such as the Cannes Film Festival "SHORT FILMS FROM JAPAN".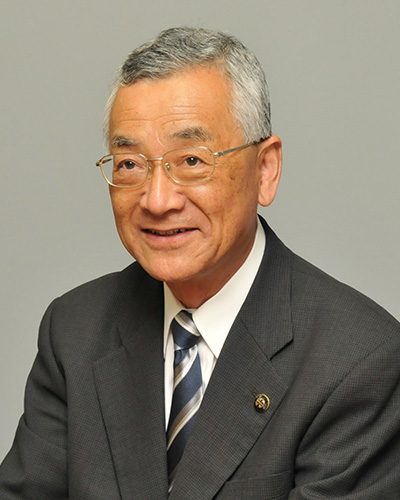 Yoshiaki KawaiMayor of Kawagoe Yoshiaki Kawai was born in 1950. He graduated from the Department of Political Economy at Waseda University, and the Department of Literature at the Tokyo University of Education (now the University of Tsukuba). He is also a qualified lawyer and has been in office since 2009.
He is currently serving his third term. His political creed is to 'stand for justice and impartiality'. His hobbies include reading and walking.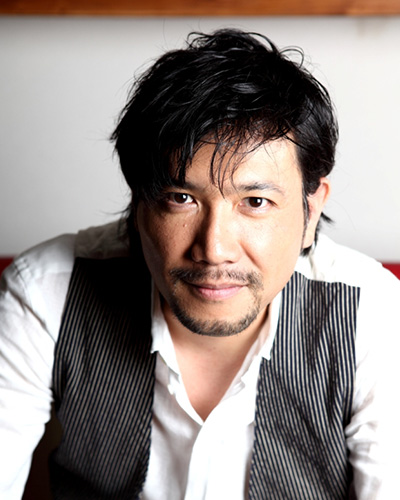 Tetuya BesshoPresident of Short Shorts Film Festival & Asia Tetuya Bessho Tetsuya Bessho was born in Shizuoka prefecture and graduated from Keio University majoring in law. In 1990, he made his acting debut in "Crisis 2050" and became a member of the Screen Actors Guide (SAG). After returning to Japan, he starred in many TV drama series, movies, and theater arts. He has been in such musicals as "Le Miserable", "Miss Saigon", and "Nine". He was the main reporter of the Academy Awards for the Japanese audience for 7 years as well as Salt Lake/ Athens Olympics. Since last year he has been a DJ for J-WAVE (Music Radio Channel) hosting the show "J-WAVE GOOD MORNING TOKYO". (7:00-9:00 every weekday) Moreover, he founded the short film festival "Short Shorts Film Festival" (www.shortshorts.org) which began in 1999 and was later recognized as one of Academy Award accredited film festivals.
Space O / 6/8 sat 13:30 - 15:20
Writer man
Takeo Yoshida/13:35/Japan/Drama/2018
A story of a writer and his actions that lead to unexpected encounters and destinations.
From Sun to Sun
Akira Ichinose/14:05/Japan/Drama/2019
One day, Kaoru finds her husband's jacket after it had been in the closet for 30 years. Just as she was about to throw it away, she finds a memo that her husband wrote inside the pocket. It's a scavenger hunt that'd take her all around town. Kaoru reluctantly decides to play her husband's "game" and goes off on a little "adventure".
There is no barrier impassable.
Nobuyoshi Kakinuma/21:37/Japan/Drama/2019
Matoba is a student trying very hard to enter medical school. His childhood friend Rina is an actress, and is also the model on the tourism poster in their hometown. One day Matoba bumps into Rina as she's ripping up the poster. Back in her homewtown without a job, she tells him how much looking at the poster makes her feel sick. They go to the shrine they used to play at to catch up.
*The event and film details may change.
*The speakers may change.
Programs
Competitive Programs
Special Programs
Event & Seminar
Project
Information