Announcement of the 7h Shortlist for the BRANDED SHORTS 2023
We have announced the 7th batch of shortlisted works for Branded Shorts of the Short Shorts Film Festival & Asia 2023.
Branded Shorts started accepting entries from August. We will be listing the shortlist every month till next March, announcing the nominees in April.
This year, we will post the details for each shortlisted works on our website, so please stay tuned!
【BRANDED SHORTS 2023 #7 Shortlist】
Sugoyose Special Movie 「Minnna no Omoi wo Issatsu ni」

Client:iUM inc.
Agency:Yosuke Takada(ethnic)
Production:Creative Hub Swimmy
Oishii ha Kawaranai Kiokuda (Tasty is unchanged memory)

Client:Miyajima Shoyu
Agency:Pony Canyon Inc.
Priduction:Yuki Narasaki (JUVENILE.)
Kanojo ha Vegan (She is vegan)

Client:Nanbu Bijin
Agency:Elephant Stone
Production:TV Iwate, Elephant Stone
Chichi no Kuruma (My Father's Car)

Client: KAIHO INDUSTRY
Agency: Japan Agency
Production:avic studio KANAZAWA
Kira Kira shiteinai Watashitachi he (Dear unshiny us) 

Client:Toyo Gakuen University
Agency:Senden Kaigi
Production:Amuse

Ii Mirai ga Mietekita (Starting to see good future)

Client: NGK Insulators
Agency: Orikom
Production:AOI Pro.
Koisuru Chamisuru 2 (Chamisuru in Love 2)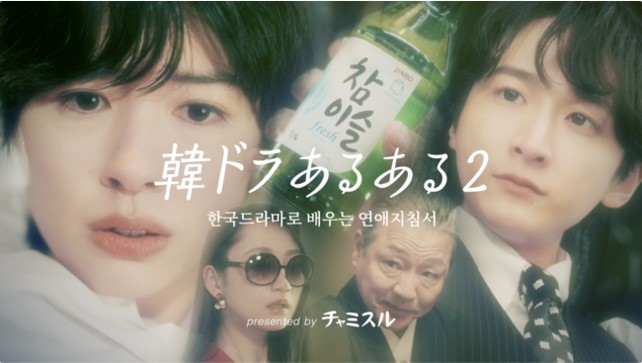 Client: Jinro
Agency: Jeki
Production:AOI Pro.
Aru Kazoku (A Family)

Client:Murata
Agency:Dentsu Nishi Nihon Hiroshima / Matsuyama
Production:V