SSFF & ASIA 2021 Winner's comments
SSFF & ASIA 2021 Winner's comments
★George Lucas Award (Grand Prix)
Asia Competition Best Short Award/Governor of Tokyo Award
"Filipiñana"
Rafael Manuel
〇Comment
I hope that it plays its part in bringing even more exposure to cinema from the Philippines and South East Asia, in general. There are so many interesting cinematic voices from our region but still so little support and funding – especially for short films.
〇Anything you would like to share about your film?
I hope that Filipiñana contributes to the discourse of how my country and area of the world is portrayed on screen.Through my exploration of audal and visual form I hope to break away from the common stereotypes that are used in depicting the violence that is often associated with the Philippines and other postcolonial milieus. I'm interested in depicting a more invisible and structural kind of violence that is in the process of becoming normalised and gentrified.
〇Any filmmakers or films that have inspired your work?
There's this one interview that Lucrecia Martel does with the Criterion Collection where she's in their Bluray closet picking out films to bring home with her and she pulls out Carnival of Souls. She says something like 'As filmmakers we must always remember that to make just one film like this is enough.' I hope one day for the chance to tell her personally that La Cienaga was that film for me.
★International Competition Best Short Award
"Under the Heavens"


Gustavo Milan
〇

Comment
I want to thank the festival for giving "Under the Heavens" the opportunity to be seen by such a prestigious audience and also for choosing the movie as a recipient of such an important award. The life of short films – and filmmakers in the beginning of their careers – relies so much upon the support of film festivals like Short Shorts and Asia. I'm truly honored. Thank you.
〇Any filmmakers or films that have inspired your work?

I'm a great admirer of Walter Salles, Jia Zhangke and Wim Wanders. I think the three of them have reshaped and mastered the genre of road movies throughout their careeres. "Under the Heavens" is to some extend a homage to their work
★Japan Competition Best Short Award/Governor of Tokyo Award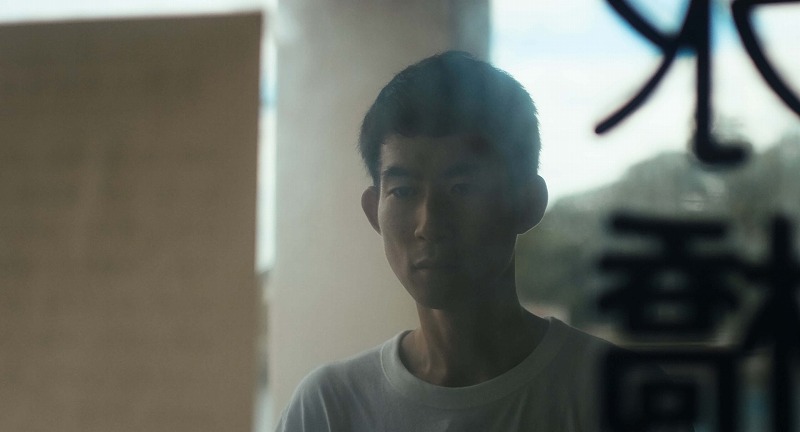 "Return to Toyama"
Atsushi Hirai〇

Comment
I feel that all the hard work up to now has been rewarded. This is my first award and it makes me feel more confident towards my work. I'm already excited to start my next project. This award has given me the confidence and the power to go on.
〇Anything you would like to share about your film?

The theme of my film is time. Through the medium of film, I made the film concentrating on "feeling," so if the audience can feel the sensations in the film, that would make me happy.
〇Any filmmakers or films that have inspired your work?

I worked as assistant director to Damian Manivel and on Kohei Igarashi's film "The Night I Swam" and learned how to use the atmosphere and an actor's physicality to make a film. I was also influenced by Hou Hsiao-Hsien's "The Time to Live and the Time to Die," and "Dust in the Wind" in the way a story develops with the flow of time.
★Non-Fiction Competition Best Short Award
"

Mission: Hebron

"
Rona Segal〇

Comment
On behalf of our crew, and the protagonists, we are so grateful for this decision. While creating this film we only thought of the Israeli public, and we are still overwhelmed by the reception it gets outside.
〇Anything you would like to share about your film?

Our film tries to contribute its humble share to one big dream: Peace in the middle east. The road is not short, but we'll get there.
〇Any filmmakers or films that have inspired your work?

The Hurt Locker by Catherine Bigelow.
★Smartphone Film Competition supported by Sony Best Short Award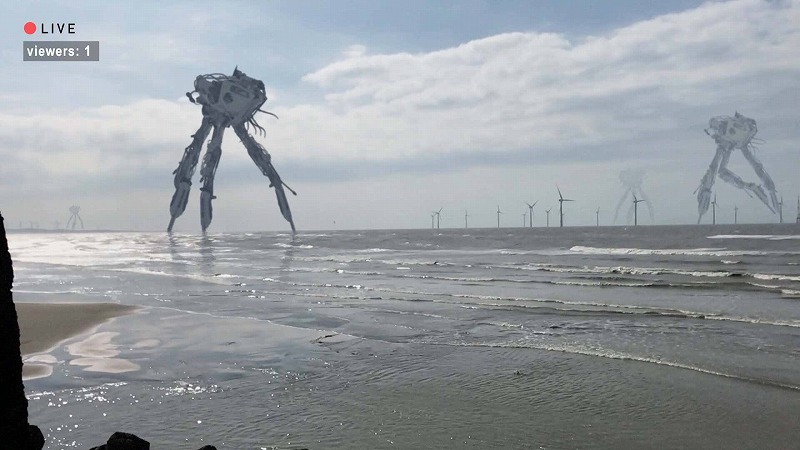 "

viewers:1

"
Daigo Hariya & Yosuke Kobayashi〇

Comment
<Dir. Hariya> I am very grateful to have received this award. Although this was shot remotely, it was made with help from my friends. I was particularly happy to make it the film with a former schoolmate, now living in Kagawa, for the first time in 10 years. I want to thank all those who helped with the film and to all the people who watched it. Thank you very much.
<Dir. Kobayashi> I am very happy to receive this wonderful award. Thank you. In contrast to the story, the film was made possible by connecting with like-minded friends. For shooting the film and advising during the editing process, thank you very much. With the basic ideas as the starting point, to make it with a very small, basic group of friends connected from schooldays and to have so many people watch and also enjoy the film so much seems somehow strange to me.
〇Anything you would like to share about your film?

<Dir. Hariya> My goal was to make a film with a cinematography that's unique to shooting on a smartphone and a reality within a science fiction story. The project originally began as a remote production and there's a 2-minute version on the internet of the all-remote production. From there, we shot live once and added several cuts to make the 4 and 1/2-minute version that was selected. Personally, I like this 4 and 1/2-minute version for its emotional factor.
<Dir. Kobayashi> To have created a sci-fi world in a provincial area in Japan. Make the sound and the story believable. To keep the story set in a strange world simple about the universal connection between people. I focused on these 3 points. It would be good if we accomplished it.
〇Any filmmakers or films that have inspired your work?

<Dir. Hariya> I was influenced and challenged by films set in by post-apocalyptic worlds like "Monsters" and "Cloverfield," that used POV techniques, as well as the "Mad Max" series. The films of director John Carpenter in the 80's and 90's was probably the original inspiration for my desire to become a filmmaker. I liked John Carpenter's rather dry and simple style of direction in contrast to the very human dramas in his films.
<Dir. Kobayashi> The feel and narratives of classic and masterpiece sci-fi movies such as "On the Beach," "Oblivion," "War of the Worlds," "District 9," and "Six-String Samurai." The straight and direct style and strength of Ridley Scott's direction in his films over the last 20 years. Also, without naming the films, 3 classic films where the final cut is from the camera's POV are ones that I especially like. I like the after-taste that comes from that visual force that assaults the audience followed by the abrupt end.
★CG Animation Competition Best Short Award
"I, Barnabé"
Jean-François Lévesque

〇

Comment



I am touched to the heart by this beautiful recognition I am getting from your great short films
celebration. It is such a comforting surprise, especially in the circumstances I faced, as most
other filmmakers, the deception of not being able to travel internationally with the film, especially
considering it was seven years in the making. So this prize gives me a great emotion of joy.

〇Anything you would like to share about your film?

I always thought this film could be read at different levels of depth, depending on how everyone
wants to get involved in trying to put the pieces of the puzzle together.
In this animated film, I used symbolism, probably in the hope of speaking to a subconscious part
of ourselves, as symbolism is a universal language.
One key of understanding I like to give people is that, for me, the rooster in the film represents
the ego of the priest. With this key of comprehension, I believe the film can be read at a deeper
level.
〇Any filmmakers or films that have inspired your work?

The main inspiration for this film probably comes from a story I liked a lot and was watching
every Christmas growing up as a child. It is the story of Scrooge, from the novella A Christmas
Carol by Charles Dickens. In this story, the protagonist goes through a radical transformation
after receiving the visit of three ghost figures appearing in order to teach him a lesson.
<Vertical Theater Competition supported by smash.>
★
Vertical Theater Competition supported by smash. Best Vertical Short Award
"

Smahorror

"


Masaki Nishiyama

〇

Comment



I am very happy that I was given the Best Vertical Short Award for the 1st Vertical Theater Competition. Actually, I had been working on this film for about two years, but when I talked to Mr. Bessho about this idea in 2019, he told me to, "be sure and submit to our festival." At that time, there was no Vertical Theater Competition yet, so I feel that it was fate that brought me this award.
〇Anything you would like to share about your film?

I made the film after carefully studying all aspects of making a vertical film. I made every effort to make a seamless transition from a smartphone cut to a vertically shot camera cut to have the same visual quality as a "normal"! horizontal image.
〇Any filmmakers or films that have inspired your work?

To make this film, I screened a lot of movies with a POV style of cinematography. One film in particular was "V/H/S/2." I learned the importance of camera position in relation to the subject from this film. The director that I respect and was influenced by is game creator Hideo Kojima. I admire the way his Japanese visual expression is accepted and acknowledged by the world.
★Vertical Theater Competition supported by smash. Vertical Short Award
"Notice"
Masumi Nishibori

〇Comment
This is the first time I've received an award, so I'm very happy. This was my first film as director, so I struggled often, but thanks to the wonderful actors and production crew, I was able to complete the film. We made this movie through our struggles together, so to be rewarded in this way and to have many people see it is truly wonderful. This is a very important award for me.
〇Anything you would like to share about your film?
Because it is a movie that will be seen on a smartphone, the distance with the audience is very close, so it's easier to get into the "reality" of the images. In addition, because of the distinct look of the vertical format, the images are not something you can see in a normal cinema format. I would also like to have attention paid to the story, not just the images. I think each audience member will have a different take on the film, so that's another way to enjoy the film.
〇Any filmmakers or films that have inspired your work?
When I saw Jan Švankmajer's film, it inspired me to become a filmmaker. At that time, I was a high school student and I was going to major in art, but when I saw Jan Švankmajer's film called "Conspirators of Pleasure", I was excited and thrilled. I thought films are so entertaining! I was in awe. I want to make films like this! I stopped drawing, and immediately started studying filmmaking. With that momentum, I changed my major and attended the film school at university.
It was a film that changed my life.
★Vertical Theater Competition supported by smash. U-18
"Mistakes"
Kato Kota

〇Comment
Thank you to the film festival for this great honor. Going to the SSFF & ASIA became my motivation to become a filmmaker and has been my goal as I began making films. I still can't believe that I'm participating in this festival which was always my dream. I would also like to thank my friends and colleagues for working together on this production to create a wonderful film. Thank you very much to everyone involved.
〇Anything you would like to share about your film?
"Mistakes" is a film that answers the questions that arose from the youth spent by the director Kota Kato. All the actors, including the leading actor, Ryusei Sawada, are under 18, and their bigger-than-life youth is depicted in the film. Also, the tense scene in the bar is also a highlight. Since it is a format to be seen on a smartphone, we tried many shots that would not be possible on wide screen format. As a new filmmaking style it was an unprecedented total experience.
〇Any filmmakers or films that have inspired your work?
I'm very influenced by director YP. He makes films n all genres; music videos, commercials, and short films. I greatly respect his work and career. I also admire that he worked on major client commercials since he was 20 tears old. In addition, I respect his art that is not bound by any conventions or popularity. I envy his wide range of creativity. My dream is to meet YP in person someday and absorb his sense of creativity.
★Vertical Theater Competition supported by smash. Encouragement Award
1."2040"
Nadin Alyekhina & Nikita Kashaev

〇Comment
We are infinitely happy that the SSFF 2021 award has distinguished our project – the film "2040" from all the applicants! We are grateful to the jury members for choosing us. Many thanks! It is a pleasure to share this victory with you. This is a worthy choice. The entire amount we won will go towards the implementation of a new idea in our next project. We are sincerely glad that your award provides such opportunities and helps talented people to realize themselves. This is very valuable in our time.
〇Anything you would like to share about your film?
The idea for the film was born in the midst of a pandemic. Against this background, I wanted to make a film about the most important problem of society – the resource depletion of the planet Earth. We believe that the oxygen, which our planet is rich in, can be depleted in one moment, if a global catastrophe of a global scale suddenly occurs. Nothing stands still, time is fleeting, everything changes and, unfortunately, not in favor of the Earth's resources. Humanity does not understand that resources are not unlimited. We, living here and now, as people from the future, want to convey to our viewers what can happen to all of us in the future. The world of robots is just around the corner. What will happen to us in the future is unknown.
〇Any filmmakers or films that have inspired your work?
Films inspiring "Time" by Andrew Niccola, "Interstellar" by Christopher Nolan. Also inspired by the film "Blade Runner 2049" with the shooting feature and color palette of the film.
2."'Cinematic'"
Matthew Hitchcock

〇Comment
While it may sound cliché, we honestly have just been so honored to be part of such a great festival. For a few kids making shorts in their free time, opportunities like this are truly amazing, and winning this award does provide some validation that just maybe we're doing something right. So, thank you and congratulations to all of the other filmmakers who entered such fantastic work to the festival.

〇Anything you would like to share about your film?
The film was the product of straight filmmaking passion and energy. Due to our schedules with school, work, and the like, we only had one week to put it together, and I can not overstate how much I owe to Emi and Nate for somehow being able to make my weird ideas kind of work. They brought life to these characters, and this film wouldn't be anything without them.
〇Any filmmakers or films that have inspired your work?
For this particular project, we spent a lot of time studying vertical cinema and took especial influence from Damian Chazelle's composition in "The Stunt Double", but we have also been greatly influenced by great filmmakers including George Lucas, Nolan, Derrick Cianfrance, Soderbergh, Villeneuve, and Matt Damon.

3."Goodbye Strawberry"
Haroon Habib

〇Comment
I am extremely honored to be receiving such a prestigious Vertical Theater Encouragement Award. I am warmly grateful for the recognition I have received for my short film "Goodbye Strawberry". Winning this award would not have been possible without the kids who performed very well in this film. I want to give all credit to them for this award.
I can proudly hold up this award as a mark of my achievement. Thank you!
〇Anything you would like to share about your film?
The idea of this film came from my younger daughter who loves strawberries so much. Her name is Mishel she has performed in this film as well. This story metaphorically relating the emotion of the young girl to mother nature.
〇Any filmmakers or films that have inspired your work?
Akira Kurosawa's Dreams 1990 and Interstellar directed and produced by Christopher Nolan both films and filmmakers always inspired me a lot.

4."Living on an Island"
 Kuesti Fraun

〇Comment
Many thanks for this cool appreciating. it is great to see that our film can reach an international audience, with the support of Short Shorts Film Festival & Asia!
〇Anything you would like to share about your film?
as far as there are no words in the film, there is nothing to say here – just enjoy watching it (and come over to www.facebook.com/mobtik for regularely updated news)
〇Any filmmakers or films that have inspired your work?

in this case i guess it's Buster Keaton or Charlie Chaplin for sure – but in the end it is the power of imagination which always drives the effort behind my work

5."Peon"
Syaz Zainal, Shaiful Yahya & June Wong

〇Comment

We really wanted to be selected and were hoping to win an award here at Short Shorts 2021. We can't believe that we actually did! It is such an honor to carry this Malaysian story to an international audience and getting recognition. Thank you again for the beautiful experience!

〇Anything you would like to share about your film?

The original cut was almost an hour long and terribly draggy; after some sleepless nights, we managed to cut it down to 15 minutes.
We hope that the film can shine a light on the dark side of immigrants' life.

〇Any filmmakers or films that have inspired your work?

This film was inspired by the work of Aneesh Chaganty, Searching. We were impressed with how they kept the viewers engaged throughout the film using just screens.

6."Run Girl Run"
Anna Roller

〇Comment

Thank you SSFF for showing our short and thank you even more for the encouragement award! Since we shot the film during the first lockdown in a time where no-one knew, if we could ever get back to our jobs and to shooting on location, with a team, this award really is an encouragement for us, that even with almost nothing, just a few mobile phones, we can still tell stories, and make films and be creative. Thank you!
〇Anything you would like to share about your film?

During the whole shoot, the team and the actors never met in person, because it was our dogma that nobody had to leave the house – but now that the film is being screened in festivals we can come together!
7."Serendipity"
Kento Shimizu

〇Comment

I am honored that the film I made five years ago in 2016 finally sees the light of day at the festival. It is a film that I thought there would come a time when films would be watched on smartphones. At that time, I was laughed at by the people around me, but I think I was able to prove my belief was correct in that it's important to think ahead to the future. Now that I have improved in my craft from five years ago through participation in film festivals abroad and international projects, I would like to make another vertical film.
〇Anything you would like to share about your film?

I would point to elements of the story with the psychological impact of depicting one occurrence somewhere on the planet and along with aspects of universal notion of romance. The small, virtual production reflects the situation with the Coronavirus using stock footage. All the characters are creations. part is a prequel synthesis. At the beginning of the film we struggled in shooting the character's floating effect.
〇Any filmmakers or films that have inspired your work?

Directors: Steven Spielberg, Clint Eastwood, Robert Zemeckis, Shunji Iwai, Takeshi Kitano Films: Back to the Future, Field of Dreams, Stand By Me, All About Lily Chou-Chou, Swallowtail, A Scene at the Sea
8."Girls Night"
Jacob Salzberg

〇Comment

Thank you so much to the Short Shorts team for selecting Girls Night as a Vertical Theater Encouragement Award Winner. I'm thrilled that the film continues to resonate with international audiences and provide a fun and alternative viewing experience as a vertical film. I am sorry I was not able to travel to Tokyo in person, but that is just a reason to keep making films that I can share with you all.
〇Anything you would like to share about your film?

This film was inspired by the music video for 'Run And Run' by Lyrical School all the way back in 2017. We wanted to challenge ourselves by making a film that incorporated vertical filmmaking, smart phone filmmaking, and the structure of multiple social media apps. It was the first short film that I completed outside of university, so the process was full of love and full of challenges as well.
〇Any filmmakers or films that have inspired your work?

I'm inspired by American comedy filmmakers like Carl Reiner and David Wain, but I have also recently fallen in love with the work of Juzo Itami. Especially Tampopo. Someday, I hope to pay my respects to Itami and Tampopo by making a film all about FOOD!
9."Standpoint"
Juan Francisco Pérez Villalba

〇Comment

We are very happy and proud to have won the Vertical Theater Competition Encouragement Award at such a prestigious and important festival as the Short Shorts Film Festival & Asia. Thanks to the festival and to Smash for believing in us and in our future work as filmmakers encouraging us to keep pursuing our career and dreams with this award. It is amazing to know that we are doing a great job and that people like our work. It is also an honor to have been part of the official selection along with great vertical short films from all around the world. Thanks to the festival for betting on new formats such as vertical cinema. We are very honored. Thank you very much.
〇Anything you would like to share about your film?

For me the film is about the kind of people that are not happy with their own life or want to pursue a dream but doesn't dare or do anything to change things and get out of their comfort zone. That is why I choose the vertical format, because for me the character has a limited perspective on life (vertical perspective) and doesn't dare to open her own horizons and try new things and pursue her dreams (horizontal perspective). With the film I want to encourage people to follow and fight for their own dreams, no matter what.
〇Any filmmakers or films that have inspired your work?

The main inspiration for this short film was the cinema of Woody Allen, one of my favorite filmmakers of all time, seeking to make a romantic comedy supported by dialogue and an absurd situation between two people.
10."TOKI"
Tatsuki Imaji

〇Comment

Due to the Coronavirus, it was difficult to adjust the schedule and the shoot ended just two days before the submission deadline and we immediately went into editing. I have been interested in vertical images for some time so I was able to take that step forward thanks to the establishment of a competition for vertical films. Thank you very much.
〇Anything you would like to share about your film?

One of the things I wanted to do with the vertical format was to realistically depict the conversations on the Line app. In particular, the very personal conversation of the lead character was possible because of the vertical format. I would like to continue to pursue the sense of wanting to avert your eyes from the closeness to the sense of hard reality that can be seen in the vertical format.
〇Any filmmakers or films that have inspired your work?

I have worked on documentary films and I've always been interested in films that are non-dialogue, without narration and experimental.
★
Cinematic Tokyo Competition Best Short Award / Governor of Tokyo Award

"And Then"
Jenn Ravenna Tran

〇Comment

Thank you to SSFF and the just for this award. To receive this honor and recognition for our LGBTQ love story means so much. I'm am so grateful to my cast and crew for trusting me. This couldn't have happened without them. I'm also grateful to the City of Tokyo and its businesses for allowing us to make this movie. It's a beautiful city and I'm thankful that it was the backdrop for "And Then".
There is so much I want to say but I never know how to eloquently put my feelings to paper. After 8 years in another creative industry and having never found my voice, finding it in the process of making this movie was a release. I felt creatively freed, and there was an emotional and spiritual sense of peace. There was a lot to say and I had an incredible team bring it all to life. It felt like I was in a drought for so long and rain finally came. That's what it felt like making this film.
To be able to make a film about art, isolation, feeling out of place when you look like you belong, finding connection, and hopeful queer love in a slice-of-life genre, and have it be recognized by SSFF and one of the most iconic cities in the world is just… really incredible. I never expected this to happen but I'm so grateful. Thank you so much for supporting our film.
〇Anything you would like to share about your film?

This short film actually began when I was doing an artist residency in Tokyo in a 100 year old rice shop called
Almost Perfect
. Originally I was going to do an illustration show but I decided to make a film instead. This short film was planned over 3-4 months and shot in 3 days across many districts in Tokyo.
〇Any filmmakers or films that have inspired your work?

Issa Rae, Ava DuVernay, Sofia Coppola, Wong Kar-wai
★U-25 Project Best Short Award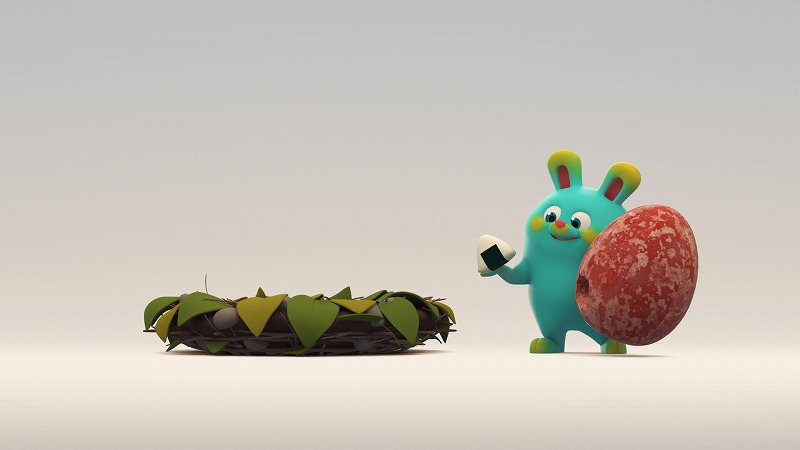 "
Picnic"
Yuki Kusama
〇Comment

I am honored to receive this prestigious award. Thank you very much. I don't make films to be judged, but I am happy that my films which I continue to improve on with every project has led positive responses. It gives me the confidence and motivation to continue my work.
〇Anything you would like to share about your film?

We wanted to make a film that people of any age or language can enjoy. To achieve that, we focused on making the characters memorable through facial expressions and body movements to establish each of their respective personalities. It would make me happy if the audience are able to experience the emotions visually, in the music, and the progress of the story.
〇Any filmmakers or films that have inspired your work?

I started studying filmmaking because of the Disney animation movie "Tangled." The moment Rapunzel, trapped in the tower all of her life, jumps out of the tower for the first time. I will never forget the moment the toes of her bare feet touch the grass and her trepidation turns into hope.
★
Amuse Musical Award (Best Pitch)
"Kid at Heart"
Meg Igarashi

〇

Comment



Thank you so much Shorts Shorts Film Festival & Asia for giving these amazing opportunities to aspiring filmmakers like myself.
It not only gives us a voice to tell a story we've always wanted to share but makes us believe we can actually do it.
I've always loved and was a part of a lot of musicals as a kid and started making videos since I was in high school.
It all started from having fun that has slowly lead to making videos as a career.
I also started writing songs last year and to bring all my passions together to get the chance to make this project means so much to me and I'm very excited. 🙂
〇Any filmmakers or films that have inspired your work?

I think one of my biggest inspirations is Pixar. I love Pixar films so much and their storytelling is something I try to look at to see how I can do better.
Other filmmakers and films I like are
Filmmakers:
-Greta Gerwig
-Taika Waititi
-Nancy Meyers
-Noah Baumbach
Films:
-Marriage Story
-The Parent Trap
-Sound of Music
-Mary Poppins
-The Holiday
★
Biogen Award
"

Stairs

"


Zoljargal Purevdash

〇

Comment




I am very happy about winning the award that has given to the film has got a message of MAKE IMPOSSIBLE POSSIBLE.
This is the very first inclusively made a short film from Mongolia. We had 18 intellectually disabled people in our crew and we made it together.
All the producers, sponsors, crew members were believing that it is POSSIBLE. Also, the story of the film is about finding a solution to every challenge.
So I am very happy and honored to receive the BIOGEN AWARD.


〇Anything you would like to share about your film?


While I was studying in film school in Japan, I did a part-time job for two years as a home helper to disabled women.
While working for them I experienced all the better social systems and accessible environments for the people who are living with disabilities in Japan.
So, I always wanted Mongolia to change it is systems and environments to be more kind and inclusive to everyone.
I really hope our short film and our "We can – We Talented" program could bring some change.

〇Any filmmakers or films that have inspired your work?


I praise Ken Loach and Dardenne brothers. I love their films about the working class.
Cause, I believe that the film is the medium that has more power than just entertain.
★HOPPY HAPPY AWARD

"Tsurezure Kankan"

Takashi Okado & Yuki Kedoin
〇Comment

<Dir. OKADO> I'm very happy to have won this award. The team worked hard through Corona measures, shooting, locations, schedules, and even working remote. At the same time, the experience made me realize that it is important not to give up under any circumstances.
<Dir. KEDOIN> I am very honored to receive this award. Since I am currently in Canada for the Agency for Cultural Affairs' overseas training program, I saw the award ceremony online and shared the joy with the team through the Internet.
〇Anything you would like to share about your film?

<Dir. OKADO> The sister Kaho is depicted as one-dimensional and blunt, but I think that it's better if you find the cute younger sibling behind the character. By the way, I am a youngest sibling.
<Dir. KEDOIN> "Tsurezure Kankan" was made based on our own experiences with the awkwardness between brothers and sisters who have difficulty speaking directly to each other.
〇Any filmmakers or films that have inspired your work?

<Dir. OKADO> most recently, I was influenced by the work, energy, and personality of the directors I met at the film festival, including production GAZEBO, Masanao Kawajiri, and Shunsuke Nakajima. As an actor, I would like to be directed by Tetsuya Nakajima. Thank you very much.
<Dir. KEDOIN> My favorite movie is "Back to the Future." Currently I am in Vancouver at the theater company in which Michael J. Fox starred and I'm studying at the rehearsals. I would like to learn here and try to make more films to present again.
★Shibuya Diversity Award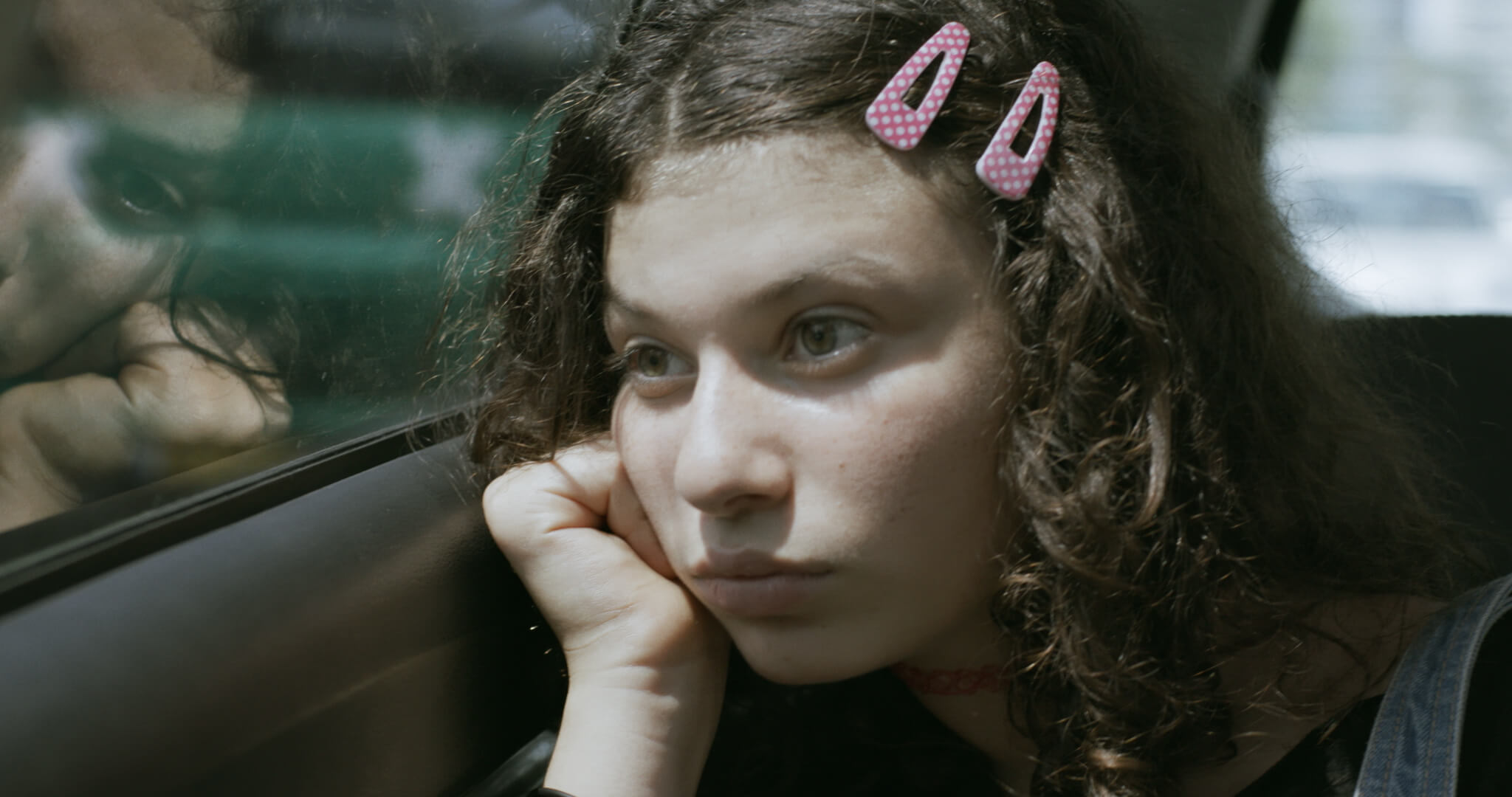 "
Shut Up"
Noa Aharoni Maor

〇

Comment



Hello I'm Noa Aharoni from Israel. I'm very excited to participate in the short shorts film festival. It's a great honor to be chosen for the Shibuya Diversity Award.
My film deals with a very important topic: Torte syndrome of kinds and the hardships dealing with it, which is rarely talked about. It's very important that our society accepts the diversity between people and of kids especially, not only with tortes' but with any other differences that people have, because eventually every one of us is unique and special in our own way , and that's what makes our society interesting.
〇Anything you would like to share about your film?

This is a very personal film for me. Since it's based on my daughter and my own experiences. She had asked me to write a film about her and together we wrote it. It was obvious to me that she must play herself in the film, and I think she did an amazing job. I'm very proud of her.

〇Any filmmakers or films that have inspired your work?

There is a very good german film that I really liked and inspired me , " System Crasher" it's about a very different and troubled young girl and the young actress's performance is outstanding!
<
Save the Earth! >
★
Save the Earth! Minister's Award, Ministry of the Environment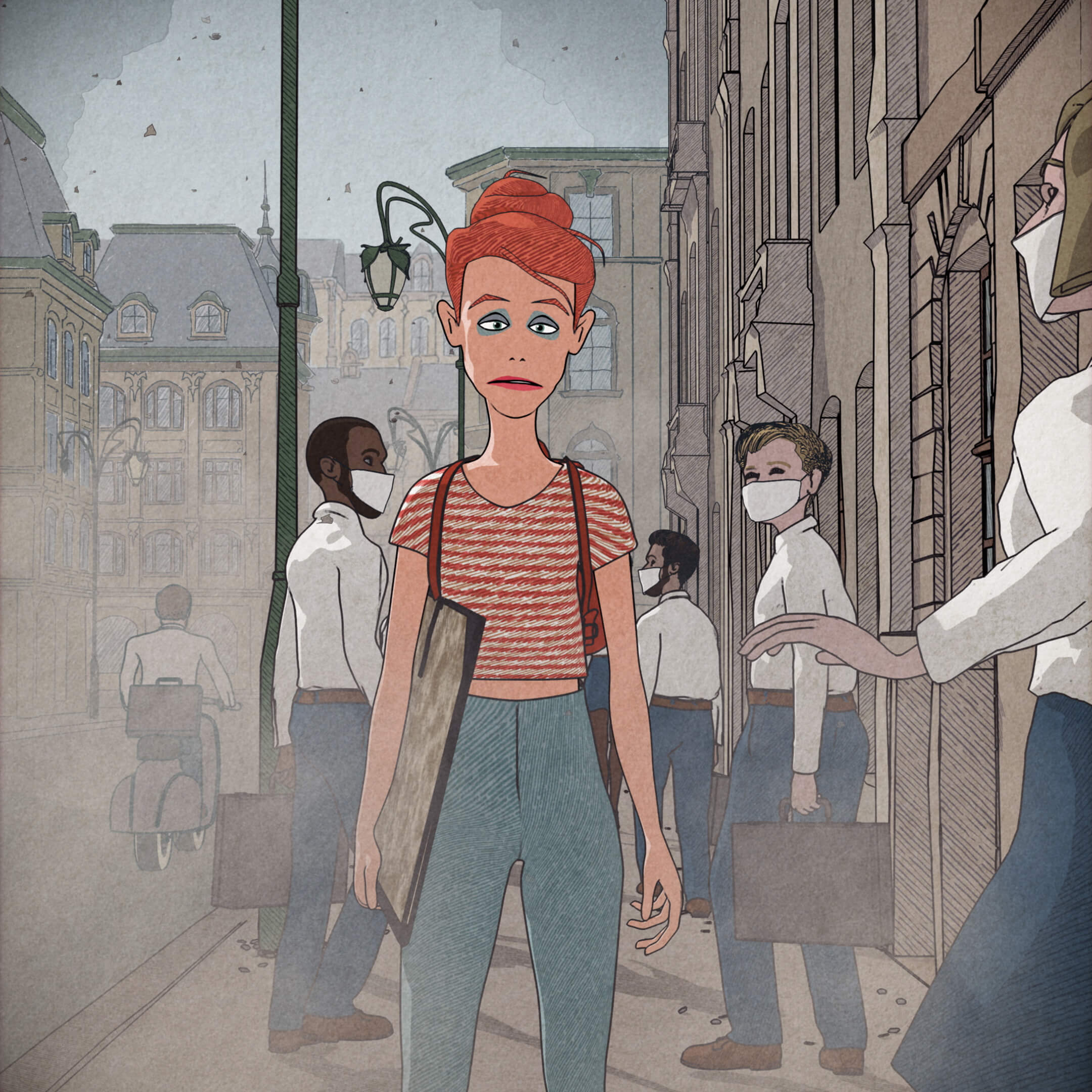 "Sad Beauty"
Arjan Brentjes

〇Comment

I am very grateful for the appreciation for Sad Beauty, and was happy to hear the words from the minister and the organisation of the festival during the opening ceremony. This film was finalised during lock-down, so although the film did very well in festivals, I didn't get a lot of direct feedback because I couldn't visit any of the festivals. Your words made clear that all details of the film came across as intended with the attentive Japanese audience.
〇Anything you would like to share about your film?

Of course the film can be seen as a warning about the environment. But knowing the main audience for this film would be festival goers, one could suspect the viewers are already on the same page about the matter. So instead of giving a simple warning, I tried to provide a sort of bitter sweet hope for those of us that feel depressed about the future. Nature is so much more than what we can see. It's worth fighting to protect it, but if we lose there will still be a future for life on earth.
〇Any filmmakers or films that have inspired your work?

The aesthetics of this film were inspired more by comic book artists than by film makers. One I can certainly mention is Francois Schuiten. Storywise, there was influence from films wherein the circumstances and the world around the protagonist reflect his or her inner feelings. You could argue that this should count for any good story, but in this case I mean especially stories with the freedom to take this into the surreal. A film that comes to mind now is Barton Fink, or stories by Charlie Kaufman.
★
Save the Earth! J-WAVE Award
"Migrants"
Hugo Caby, Antoine Dupriez, Aubin Kubiak, Lucas Lermytte & Zoé Devise


〇Comment

It is a huge honor to win a prize thanks to our work but it is a much bigger honor and joy when it's a prize that defends the values of ecology as we did in our movie.

〇Anything you would like to share about your film?

we would like to share with you that this movie is really important for us, it is the work of two full years we were five working on it, quite hard so when we see that this movie work in festival, even in the other side of the planet .

〇Any filmmakers or films that have inspired your work?

graphically, we were inspired by many artists who work with real stop motion. like psy op studio or buck studio. and for how to tell the story we have been inspire by documentaries.
★
International Competition Best Actor Award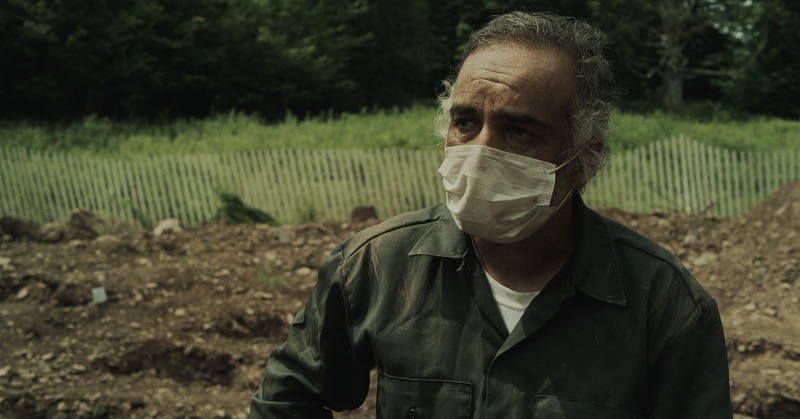 Nadir Saribacak
"Leylak"
〇Comment

What an honor it is to receive the Best Actor Award for our film, Leylak. This award is a reflection of the brilliant talent Nadir Saribacak brings to the art of cinema. It is a blessing for a director to have the opportunity to work with such a natural talent who is beyond dedicated to his craft. He was the heart of our film. And with him, along with the rest of the cast and crew, we were able to shine a bright light during such uncertain and dark times. We are honored Short Shorts has recognized our film in such a wonderful way.
〇Anything you would like to share about your film?

We dedicated our film to those who have lost their lives, the families who have suffered, and to the frontline and essential workers who put themselves at risk during these times of uncertainty. It is with this dedication that we hope allows our audiences to reflect
on the last year and a half, and although the film may be heartbreaking, we remind our audiences that there will always be light at the end of the tunnel.
〇Any filmmakers or films that have inspired your work?

For this particular work, we were inspired by such films as 4 Months, 3 Weeks And 2 Days and Biutiful. We wanted to capture the organic emotion and grief through our lens and had a very tight approach on how we wanted to accomplish it. Thankfully, we had these wonderful works to feel inspired by.

〇
Actor's Comment
Dear Short Shorts, I am honored with your award and I thank the entire team of Short Shorts for awarding me. This film, as well as this award, has invigorated me as an actor. I look forward to our future meetings.

★アジア インターナショナル部門ベストアクターアワード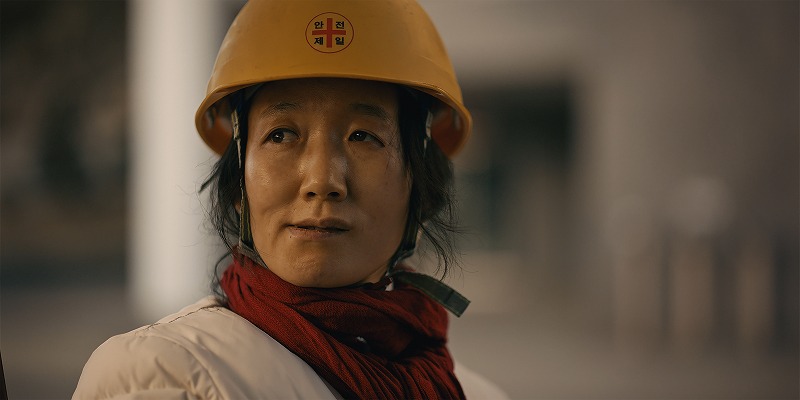 Lee Chae Kyung
"Georgia"
〇Comment

– The color palette of the film is based on the colors of the Korean national flag and the Georgia state flag.
– Lee Chae Kyung, the female lead, stayed in character throughout the entire shoot to such a convincing degree that many background actors, despite knowing the full story of the film, often believed she was just a random stroke patient on set.
– In the police station scene, the protagonists dressed in blue and red and the mothers and detectives dressed in black and white visually create every element of the Korean flag.
– Erica Kim, the composer of our film, had to visit the hospital due to an eye infection caused by frequent crying while working on the music for the classroom scene.
〇Anything you would like to share about your film?

I didn't realize this until a festival programmer recently pointed it out, but I think we were stealing several motifs from David Lynch's Twin Peaks without being aware of it. For example, the series centers on a character not present in the story, and it's the same case in our film. Even though we never meet Jina, the protagonists' daughter, we get insightful glimpses into her life prior to her death. In many ways, she is our film's Laura Palmer and by the end of the story, we get a good sense of who she was.
〇Any filmmakers or films that have inspired your work?

Life is beautiful. This is another dramatic event in my life which so far has been like a novel. My very first acting award in my 24-year career. And it's from an international film festival. How wonderful! My father in heaven… I think he'll be very happy. Thank you so much to the director, crew, and cast as well as the Short Shorts Film Festival. May humanity prosper with love and make the world a better place. Peace to all!
〇
Actor's Comment
Lee, Chae Kyung
Chae Kyung debuted in the play Tag in her hometown of Ulsan in 1998. For 8 years, she was a musical actor in the renowned Seoul Performing Arts Company until 2007. In her 24-year career, she has appeared in over 100 films, musicals, plays, and TV shows. Some of her notable works include Georgia and Horror Stories in film, Subway No. 1 Line, The Land of Wind, and Goong in musical, and Medea and Its Double and The Idiot and The White in theater. Since 2015, Chae Kyung has broadened her repertoire of work, appearing in K-dramas such as She Was Pretty, 100 Days My Prince, and Sell Your Haunted House.

★
International Competition Audience Award
"TRUMPET"

Kevin Haefelin
〇Comment

This means so much to us as we made this film for the audience, for the people. We are very grateful the positive messages of our film – "Music across borders" & "Jazz goes beyond words" – speaks to people.

〇Anything you would like to share about your film?

We shot the film in New York City but we recorded the music in Tokyo.

〇Any filmmakers or films that have inspired your work?

Jim Jarmush, Aki Kaurismaki, Martin Scorsese
★
Asia International Competition Audience Award
"Night Bus"

Joe Hsieh

〇

Comment



I feel incredibly honored to have won the Audience Award. To me, having your audience enjoy your film is the most positive confirmation and joy I can receive. I want to thank everyone in Short Shorts, especially the audience. This award will no doubt give me much motivation to continue my creation. I look forward to bringing and sharing my next film with everyone soon.
〇Anything you would like to share about your film?

Night Bus and all my other films are about emotions. I hope everyone who watched them can feel and be touched by the love and kinship amongst the characters, humans and animals alike.
〇Any filmmakers or films that have inspired your work?

 Kihachiro Kawamoto. Kawamoto-san's use of and staying true to the Japan / oriental style and heritage inspired my creation.
★
Japan Competition Audience Award

"Empty Cream Puffs"

Shoji Yasui


〇

Comment



I didn't believe it at first. Then I realized again that there were many people who supported my film. I was very happy but felt gratitude even more than happiness. This award I think is for me to not forget my feelings of gratitude. I am fully enjoying this feeling of gratitude.
〇Anything you would like to share about your film?

I had a definite vision for the music and camera work in the opening and ending scenes. So I'd like to recommended those scenes. The same person is waiting in the same room but there's a completely emotion working there. I wanted to convey the emotions within the same situation, so I really prepared for those scenes.
〇Any filmmakers or films that have inspired your work?

Film: "All Around Us." Director: Ryosuke Hashiguchi. This was my reference in the depiction people who face unexpected situations and are helpless to do anything about it. The more I studied the film, the more I realized the enormous talent of director Hashiguchi and my lack of maturity and craft.
★Most Viewed Award
"
Incident at School"
Jacob Pilgaard

〇

Comment



Thank you SO much for this great news!
It is really a great honor to win at such a prestigious festival.
〇Anything you would like to share about your film?

I think it speaks to how wonderful the medium of film is – that such a "small" film
can overcome the language barrier and find an audience in Japan. It just shows
that some emotions are truly universal.
In all honesty I think most of the credit should go to Cecilie Bach for her performance.
She is such a joy to work with and I am happy to call her my friend. Considering it
is only her second film I think it speaks of her talent.
Some facts about the film – we made the film for a 1000 dollars in a single day.
We spent 5-6 hours setting up the shot, which was technically really difficult (!)
and then we did the first take and did some adjustments.
Then we did a second take which became the film. Cecilie was completely exhausted
and literally unable to do a third take.
〇Any filmmakers or films that have inspired your work?

As for my inspirations I am forever torn between wanting to do a Terrence Malick kinda
film but I always end up in my comfort zone which is much more some sort of David Fincher
approach with as much control as possible.
I am really, really happy the people have watched the film!