Beginning in 2020, the Sony Corporation, as a Creative Entertainment Company with a Solid Foundation of Technology, became the official supporter of the 3 main Official Competitions; International, Asia International, & Japan. The winners of these competitions are eligible for nomination in the Best Live Action Short Film category at the following year's Academy Awards®. Their aim is to support the work of filmmakers worldwide who redefines film cultures.
In addition, Sony & Sony Mobile Inc., combined to bring to life the dreams of creators around the world by holding the "Creators' Junction partnered with Xperia™" which was hosted by festival president Tetsuya Bessho along with director Naomi Kawase (Still The Water, Sweet Bean, Radiance) & Daiki Tsuneta of King Gnu / millennium parade & discussed the current state & the future of visual entertainment.
SSFF & ASIA 2020 Official Competition supported by Sony /
Creators' Junction partnered with Xperia™
International Competition Best Short Award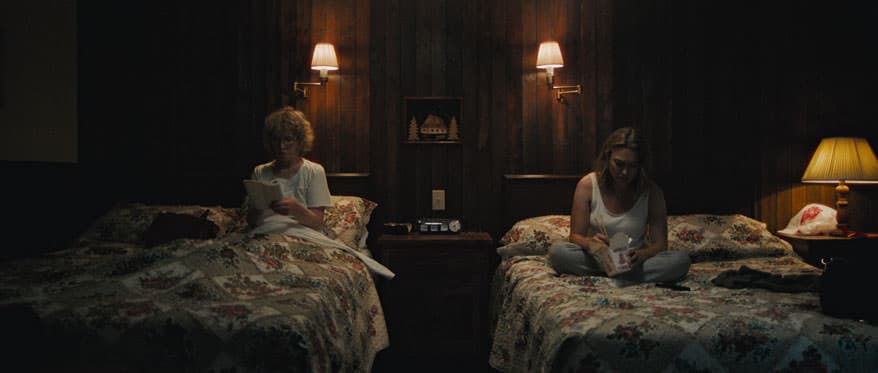 November 1st
Charlie Manton / 24:42 / UK / Drama / 2019
Traveling to witness the execution of her son's murder, a mother is torn between retaliation and reconnecting with her estranged daughter.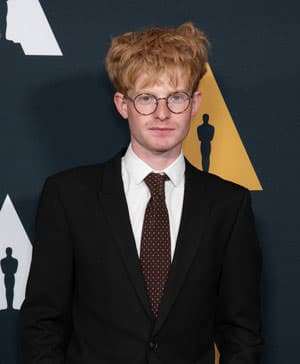 Director: Charlie Manton
Charlie Manton is a writer and director based in London, UK. His latest film 'November 1st' stars Lindsay Duncan and was a winner at the Student Academy Awards. He's currently developing his debut feature.
Winner comment
It's such an honour to not only win the Best Int'l Short Film prize but also the Grand Prix. It means a huge amount to the team who worked tirelessly to make this film. I'm incredibly grateful to the incredible Lindsay Duncan and Sophia Myles for taking a gamble and doing this project. They really brought the film to life. I also want to thank the NFTS and Salaud Morisset for all their support!
Reason of the Selection
This very powerful film made the viewer forget about the 25-minute length with very high production values in its story, direction, & casting. The characters were very real, full of humanity & their emotions were felt directly by the viewers. The feeling of foreboding & the course of the story were very well done & wonderful.
Recommended points by Director
This film, at the core, is about a mother and daughter. We explore how a tragic event many years ago has affected their relationship. The justice system in the US is a divisive issue with many flaws and we also see in the film the effects of going through that trying process.
Affected works and directors
For this film I was inspired by Cary Fukunaga, The Coen Brothers, Jeff Nichols. I think they're all masters at their craft and direct compelling films with complex characters at their heart.
Asia International Competition Best Short Award

After Class
Charles Xiuzhi Dong / 15:01 / China, USA / Drama / 2018
Eight-year-old Su Min and her mother reside in the slums of an anonymous metropolis in China. Su Min dreams of going to school some day. To fulfill her dream, her mother risks her job by sneaking into classrooms and offices to steal money.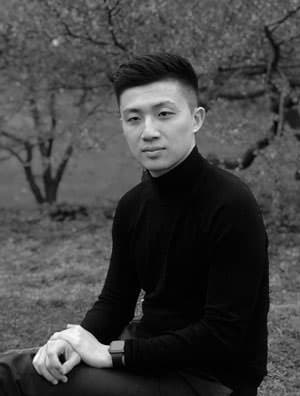 Director: Charles Xiuzhi Dong
Charles Xiuzhi Dong is a director based in New York, received a BFA at NYU's Tisch School of the Arts, and recently accepted to American Film Institute's directing fellowship. His short AFTER CLASS premiered at Santa Barbara International Film Festival and is about to make his feature documentary debut.
Winner comment
I am extremely honored to receive such a prestigious award. This is way beyond my expectations. Making this film was not easy and it's been a long journey getting to this point. Receiving the recognition for all the hard work you put was definitely well worth the effort, so I thank the Short Shorts jury for that. I want to take this chance to thank my amazing cast and crew, especially my cinematographer Stefan Nachmann, composer Alex Symcox, production designer Mike Hui, and my amazing producer Branton Choi. This award truly belongs to everyone who worked on "After Class."
Reason of the Selection
This film brilliantly depicted in short film form the tragedy that stems from the state of national identity & social class disparity that is occurring in current China.
Recommended points by Director
This film is based on a social scandal in China from a few years ago. People would intentionally get hit by a car just to scam the driver's money. That really shocked me, which made me write a script in one of my screenwriting class. I never could have imagined that reading this random article online would lead to this moment. As we are currently going through the festival circuit, I hope more people from around the world can see and enjoy the film.
Affected works and directors
My first love in cinema was watching Giuseppe Tornatore's "Cinema Paradiso." It moved me to my core. From that moment, all I wanted to do was make movies. Martin Scorsese also inspired my work. His way of elevating true stories in a dramatic, cinematic fashion is what I try to emulate with all my films. In the short film world, I really admire Celine Held and Logan George's work, namely "Caroline" and "Mouse." They are among the best at telling a simple but effective story in a short amount of time.
Japan Competition Best Short Award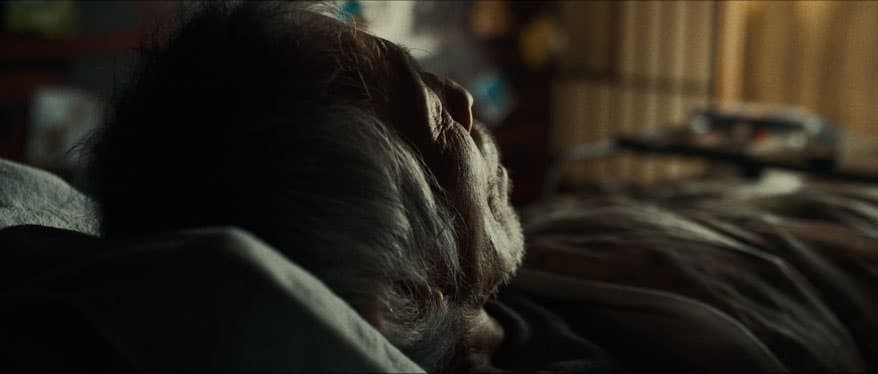 Birdland
Takeshi Kogahara / 20:00 / Japan / Drama / 2019
A bedridden old man who spends every day on the bed. One winter night, the old man is looking at the snow falling outside the window and remembers the last time he spent with his late wife.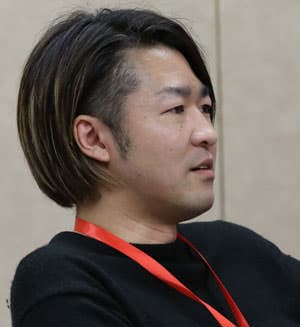 Director: Takeshi Kogahara
Born in Sasebo City, Nagasaki, in 1982, and raised in Tokyo. Graduated from Art Center College of Design, California. He has been a member of CluB_A since 2015. A director of commercials and music videos. He won numerous awards and was nominated at advertising festivals including Cannes Lions, Busan International Advertising Festival and Adfest.
Winner comment
I am very happy to have won this award. I would like to give my sincere thanks to the crew, cast & all who were involved in this film. To have my film screened & to have it received so well in this difficult time, I would also like to express my heartfelt gratitude to everyone at the film festival & all the jurors. With each film I make, I am full of doubt & wonder what makes a good film. I will strive to make my films better with these thoughts in mind as I continue into the future. Thank you very much.
Reason of the Selection
This was a film that confidently took on the theme of care for the elderly straight on. A great cast & script with beautiful cinematography really stood out.
Recommended points by Director
The story idea for this film came from conversations with my bed-ridden grandmother. As I went to various care & rehabilitation centers & nursing homes in preparation for this film I came to realize that there are many different endings to life. The main character in this film exists everywhere. It may not be a feel-good movie but if you feel something after watching it, then you might come to a realization. My wish is that this is that kind of film.
Affected works and directors
Wim Wenders' "Paris Texas," Lee Chang-dong's "Poetry." Lately Michel Franco's films are the films I like & admire.
We are very happy & proud that 6 short films that were selected for SSFF & ASIA 2020 have been short listed for this year's 93rd Academy Awards®. 5 of the shorts were screened in our "Official Competitions supported by Sony." Out of these shorts, "White Eyes" directed by Tomer Shushan & "The Present" directed by Farah Nabulsi were both nominated for the Academy Award® in the Best Live Action Short Film category.
White Eye

Tomer Shushan / 0:20:28 / Israel / Tomer Shushan / 2019

Yes-People

Gisli Darri Halldorsson / 0:08:35 / Iceland / Animation / 2020

Bittu

Karishma Dube / 0:16:55 / India, USA / Drama / 2020

Da Yie

Anthony Nti / 0:20:34 / Belgium, Ghana / Drama / 2019

Kapaemahu

Dean Hamer, Hinaleimoana Wong-Kalu & Joe WIlson / 0:08:30 / USA / Animation / 2020

The Present

Farah Nabulsi / 0:24:20 / Palestine / Drama / 2016
At Sony, we believe in the power of creativity.
We believe that creativity is what moves people,
what moves the world.