From the Korean smash hit drama" Winter Sonata", superstar Yong-ha Park's epic productions to his latest clips!! Once again this year, the Korean Music Clip Program.
Korean music clips are known for heavily dramatizing the music in their videos. This year we have prepared a special program featuring Jae-hyeok Jang who is one of the leading directors of the Korean film world. We have gathered Japan premiere clips starting with one starring Yong-ha Park's new video that was all shot on location in Switzerland and guaranteed to bring tears to your eyes.

June 16th Wed
Brillia Short Shorts Theater
19:20 - 21:10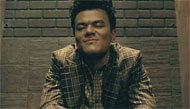 NOBODY / WONDERGIRLS
NOBODY / WONDERGIRLS / 2009 / 6:10
JYP's new single release concert but he suffers from an upset stomach & misses his turn on stage, forcing the rest of the chorus to sing without him... The video pays respect & homage to the smash hit movie "Dreamgirls" and the Korean movie "GOGO70's."
The video which pays respect to the Motown music of the 1970's was very well received and won numerous Korean music video awards in 2009.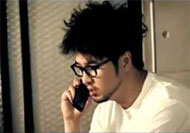 Love Rain / Tae-woo Kim
Love Rain / Tae-woo Kim / 2009 / 6:30
A visual representation of Tae-woo Kim's lyrics expressing a desire to express, one more time, continuing feelings of regret and love for an ex-girlfriend. The elaborate set created for the clip drew wide attention.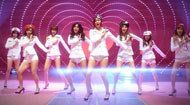 Genie / Girl's Generation
Genie / Girl's Generation / 2009 / 4:00
Currently enjoying popularity in Japan, Korea's No.1 girls group, Girl's Generation's music video. Although it lacks elements of drama, as the biggest hit of 2009, the music video has become synonymous to many people with the current popular young schoolgirl scene.
In Korea, the Canon Eos 5D Mark II has recently been seen on shooting locations more and more often and the enhanced visual result has drawn wide attention.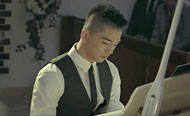 Wedding Dress / SOL
Wedding Dress / SOL / 2009 / 4:43
Popular group BIGBANG member SOL's solo music video released only in Korea.
The woman you love is marrying another man. On top of that, you have to sing the song to congratulate them at their wedding. The story flows between the dramatic scenes that expose the heartbreak felt and SOL's expressive dance scenes in a studio. The contrast of the white backdrop in the dramatic scenes and the black of the dance studio give the film a distinctive visual quality..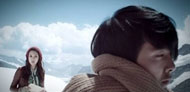 After Love / Hyo-shin Park
After Love / Hyo-shin Park / 2009 / 14:30
Hyo-shin, who gave his all to the end for his love. Beset by an incurable disease, he re-appears 1 year later on her birthday. But what appeared wasn't Hyo-shin but an older colleague, Yong-ha...
Popular actor Yong-ha Park who is a close friend and colleague of Hyo-shin Park takes part in Hyo-shin's latest music video and drew wide attention. The wide scale of the Swiss location is breath-taking.