News & Information
[REPORT] The First Day of the SSFF & ASIA Autumn Edition at Andaz Tokyo!
2017/10/17
SSFF & ASIA screens award winning short films as a collaboration event with Tokyo International Film Festival in October every year. This year, the event started at Andaz Tokyo in Toranomon with Award Winning Shorts Program 2, which includes this year's Grand Prix documentary "Sugar & Spice" from Myanmar. In addition to the award winning short films, "Babysitting" starring Dan Stevens, was screened as a special screening in the same program.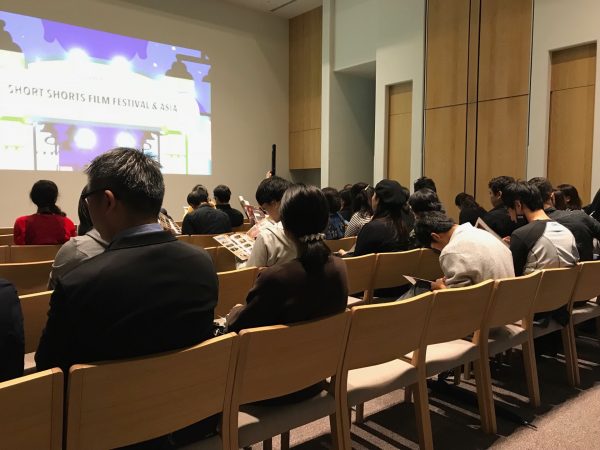 The second program was BRANDED SHORTS, and though it was raining, a lot of audience members came to watch the program. After the screening, we invited the guests of two Japanese short films screened in the program for a Q&A session. For details, please check the official website of BRANDED SHORTS (http://brandedshorts.jp/en/).
The event will continue until October 22nd, 2018 and will introduce more than 40 films from around the world, so please come and enjoy!
Archives
Menu
Information