BRANDED SHORTS 2020 EVENT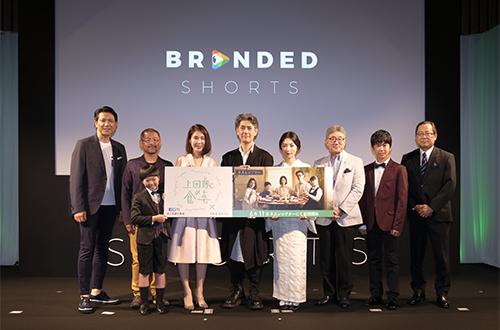 event
Part One : Nestlé Theater New Branded Movie Premiere Event
Nestlé Japan has been leading the video marketing field in Japan, using short films to convey brand messages, values, and worldviews that cannot be conveyed through traditional advertising. In 2020, it will produce a new branded film, themed after the Nescafe Ambassador program, a service that provides workplaces with a place to smile and relax through a coffee machine.

This program is a service that provides workplaces and communities with free Nescafe machines. The subscription to purchase specialized capsules will be performed by the Nescafe Ambassador, a representative from the workplace. Many workplaces and communities have embraced this economical and convenient way of drinking delicious coffee easily for only 20 yen per cup; the number of Nescafe Ambassadors has now exceeded 480,000. (As of April 2020) Other than the screening of this film, Senior Executive Officer of Nestlé Japan Mr. Masafumi Ishibashi, director of the film Mr. Yusuke Sakakibara, and the representative of this film festival Mr. Tetsuya Bessho will also take the stage to discuss the prospects of the Nescafe Ambassador program, the possibilities of branded films, and their enthusiasm for the film.
---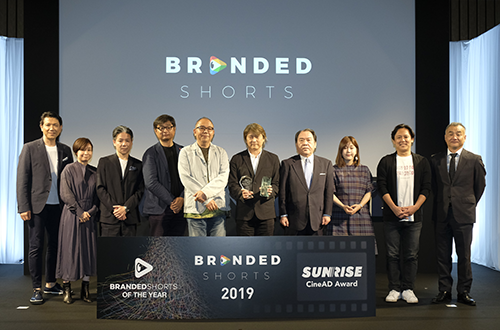 Part Two : BRANDED SHORTS 2020 Award Ceremony
We are pleased to announce the Branded Shorts of the Year (International and National categories) and the SUNRISE CineAD Award, presented by Sunrise Co. Ltd., selected by a panel of judges from all kinds of industries such as advertising and film, among branded films submitted from the whole world. This year, we will also hold an award ceremony for the Visual Tourism Award (Commissioner's Award from the Japan Tourism Agency), which started in 2012 (awarded to creative, promotional, and topical tourism promotional video).
---
| | |
| --- | --- |
| Date | Wednesday, September 23, 2020 |
| Location | AKASAKA INTERCITY |
| Ticket | Free |
| Reservation | |

*The event and film details may change.
*The speakers may change.