Ladies for Cinema Project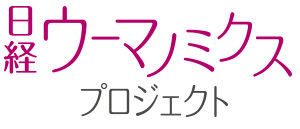 This program is here to encourage all female filmmakers, showing the strong will and unique perspectives of women. This project is supported by NIKKEI Womenomics Project, which facilitates an environment for women to further play an active role in society.

The films in this program will be screened at Shibuya Stream TORQUE SPICE & HERB, TABLE & COURT. There are no advanced reservations for tickets to screenings at the "TORQUE" venue. Tickets for screenings at TORQUE will be issued on the day of the screening at the venue on a 1st come, 1st served basis starting at 19:10.
Content, perspective and expression in each film are strictly of the filmmakers and do not necessarily reflect the opinions of Short Shorts Film Festival & Asia and its related parties.