HOME
SSFF & ASIA 2020 Outline
SSFF & ASIA 2020
Outline
| | |
| --- | --- |
| ■Duration | Thu 16th September 〜 Sun 27th September |
| ■Venues | Omotesando Hills Space O / iTSCOM STUDIO & HALL, Futagotamagawa Rise / Shibuya Stream TORQUE SPICE & HERB, TABLE & COURT / AKASAKA INTERCITY CONFERENCE CENTER and others |
| ■Admission | Free |
| ■Organizer | Committee for Short Shorts / Committee for Short Shorts Film Festival Asia |
Out of about 5,000 films from over 110 countries and regions around the world, approximately 200 titles have been selected to screen at the festival.
Important Notice
About SSFF & ASIA 2020 COVID-19 implementation of measures to prevent the spread of infection At the SSFF & ASIA 2020, the following measures to prevent the spread of the novel coronavirus will be implemented during the event. We apologize for any inconvenience. However, we ask for your understanding and cooperation to ensure safe implementation.

Requests to our customers

[1] Prior to visiting: Please check your physical condition and measure body temperature prior to visiting. (Persons with a fever of 37.5℃ or higher will not be permitted entry)

[2] Your body temperature will be measured upon reception, waiting, entry/exit, and arrival at the reception area.

Those who are confirmed to have a fever of 37.5°C or higher will not be permitted entry. Please be sure to wear a mask. (For those who do not have a mask, one will be distributed at the reception area.)
Please cooperate in hand washing and hand disinfection. Upon reception and entry, the staff will request all visitors for hand sanitization.
Observe the cough etiquette while waiting. *When coughing or sneezing, please use a mask, tissue, handkerchief, or sleeves to hold your mouth and nose down.
Please refrain from conversations and speaking out loudly while waiting.
Please cooperate in maintaining a distance among customers while waiting. (Please follow the foot guidance display and wait accordingly)
To ease congestion when leaving the venue, we will limit customers in the back from leaving the venue.
Please wait where you are until the staff guides you.

[3] Inside the venue
If you feel ill during screening, or become sick, please do not hesitate to contact a staff member near you. Please wear a mask during screening. Seats are spaced out to ensure social distance. It is prohibited to move the seats on your own.

Measures by the organizer and staff
The staff will subject to checking their body temperature and physical condition in advance.
All staff shall wear masks.
Aerosol prevention sheets will be installed at the reception desk.
Regular disinfection will be conducted with in the venue, such as for doors and reception desks.
In the waiting line, a guidance display will be installed on the floor near the feet to maintain social distancing.
In the venue, we will install a coronavirus infectious disease countermeasure and information board for customers.
Seats within the venue will be separated from each other.
SSFF & ASIA 2020 Core Theme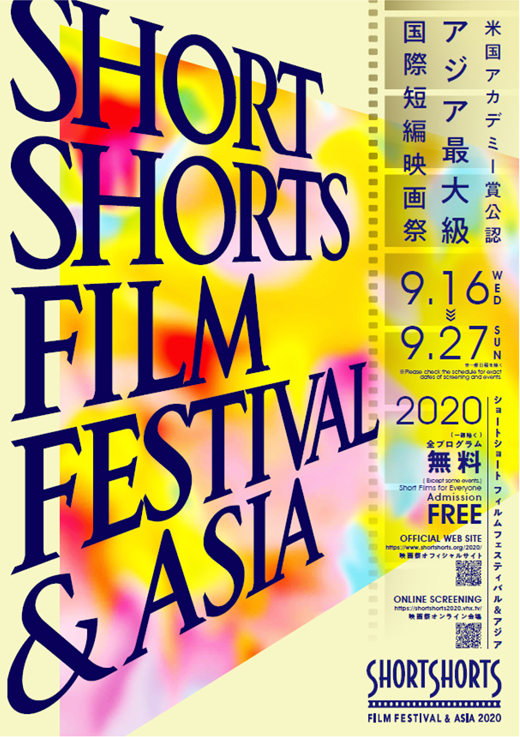 Let's turn transition into power.
Due to the COVID-19 global pandemic, our society is facing major changes. We believe not all of these changes are bad, and some are good changes that open the pathways to new communication and expressions.
For example, online communication has taught us of the possibilities of cross-border communication, and videos uploaded on video distribution websites have eliminated the boundaries between professionals and amateurs, creating opportunities for upheavals.
In the cultural and artistic fields, including movies, the search for new forms of expression that can coexist with COVID-19 is continuing as well. Some of the searches will end right there while others will lead to new standards. The transitions are ongoing and have yet to be evaluated.
Every year, SSFF & ASIA has also acted as an institution that gathers, judges, and gives values to short films produced in the world.
This year, about six months after the world has started confronting the coronavirus, we also took on the role to check out new expressions and shed light on the valuable ones.
With the postponement in June, we have changed the theme of the film festival from "borderless" to "(new) borderless", reflecting our message of "What kind of border does the new expression transcends?"
Transcending borders that have thus far put a pause on society and created concepts. That is to say, re-examine the concepts we have accepted as normal. This year's SSFF & ASIA will form a new era of "(new) borderless" expressions through short films.

What is Short Film?
Short film is a cinematic piece of work that ranges from lengths as short as 1 minute to as long as approximately 30 minutes. For the Official Competition of SSFF & ASIA, submitted works are restricted to less than 25 minutes. Despite its short length, there is a wide variety in these works such as drama, animation, and documentary and many of the stories are rich in wit and cinematic expression that can only be possible given the short length of the piece.
There are quite a few directors who started out their careers making short films such as George Lucas, Francis Ford Coppola, and Steven Spielberg, and there are many short films that have famous actors appear in them as well. Furthermore, short films provide a format that cultivates the talent of up and coming filmmakers, and film festivals are a gateway for their success. How would you like to witness the possibilities of future filmmakers at this film festival?
Background of the SSFF & ASIA
Actor and member of the US Screen Actors Guild (SAG), Tetsuya Bessho founded the festival in 1999, with the aim of introducing Japanese audiences to short films – a format that many people in Japan were unfamiliar with. In 2001, the festival became officially known as Short Shorts Film Festival (SSFF), and was officially recognized by the Academy of Motion Pictures Arts and Sciences®. In the same year, Short Shorts Film Festival Asia (SSFF ASIA) was established with support from the Tokyo Metropolitan Government in 2004, to introduce new Asian video culture and to nurture young filmmaking talents from the region.
Today the festival is know as SSFF & ASIA. In 2018, commemorating the 20th Annual festival, the Grand Prix prize was renamed, the George Lucas Award. In January 2019, we held our first "SSFF in Hollywood" as part of our 20th anniversary celebrations and winner of the SSFF Audience Award in 2001, director Jason Reitman was sent an Honorary Award.
Also from 2019, a total of 4 winners from the Official Competition (International Category, International Asia Category, Japan Category) and the Non-Fiction Category, would be eligible for nomination to the Academy Awards.
SSFF & ASIA continue to support young filmmakers through this festival.
Message from George Lucas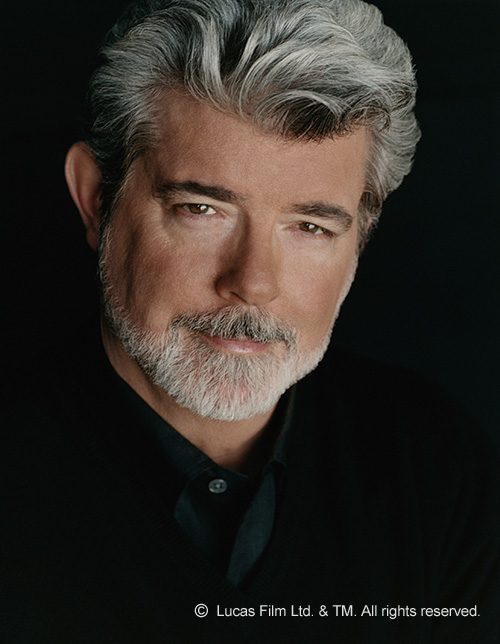 Dear Short Shorts Film Festival & Asia Members Filmmakers and Fans,
The Covid 19 pandemic has up ended the film making community and movie going unlike anything in the industry's history. It's heartbreaking Short Shorts Film Festival & Asia like so many other global film events is postponing summer events until later this year or next.
That said, the industry is innovating new ways to create and consume our content and I encourage young film makers to continue with their passion and their projects as exhibitors like Short Shorts innovate new ways to stay connected with fans and find creative ways to recognize great films and filmmakers. No matter how the George Lucas Award (Grand Prix) is awarded this year, I am still thrilled to support the ingenuity of shorts and celebrate remarkable filmmakers.
Thank you to all the creative minds who continue to create amazing films and congratulations to the Committee for Short Shorts & Asia for creating avenues for world film makers to gather in new and innovating ways that recognize global up and coming creators. May the force be with you!
Very Sincerely.
George Lucas
Message from the Governor of Tokyo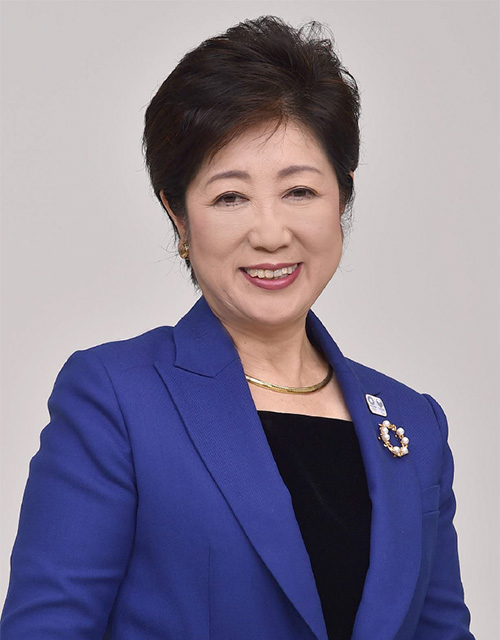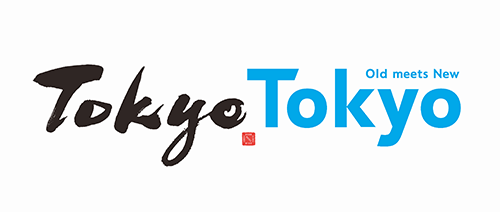 It gives me great pleasure as Governor of Tokyo to welcome you to the Short Shorts Film Festival & Asia 2020, an event co-sponsored by the Tokyo Metropolitan Government.
This year, the Short Shorts Film Festival & Asia (SSFA & Asia) event marks its 22nd year. The festival has grown in popularity with each year to become one of Asia's preeminent international short film festivals, launching the career of many creators brimming with youth and talent on to the world stage from Tokyo.
The world is currently in the midst of battling the novel coronavirus. This festival, originally scheduled to take place in June, was also postponed to September. With an eye to the long fight against this invisible enemy that lies ahead, we must build a society where the "new normal" is firmly established, recognizing that we have entered a new stage of "life in the age of the coronavirus."
Starting with last year's festival, a portion of the films were shown online. In accordance with the "new normal," online streaming will be further expanded to include live broadcast of the award ceremony, seminars, and other events.
This marks the fourth year that we will hold the Cinematic Tokyo Competition for films that feature Tokyo as a theme. Through films produced by creators from Japan and abroad, we will continue to convey the diverse attractions of Tokyo to the world.
I hope that everyone who takes part in the festival, at the venue or online, will not only enjoy the charms of short film, but also discover a new side of Tokyo—a city filled with diversity.
The power of art and culture is indispensable as a driving force for opening up the future, especially now, as the world faces this difficult test. The Tokyo Metropolitan Government will continue to develop various initiatives to further refine Tokyo's potential as a world-leading city of culture, including this film festival. Furthermore, we will overcome the current challenge to lead the Olympic and Paralympic Games Tokyo 2020, a festival of sports and culture, to success next year.
In closing, I would like to express my deep respect for the tireless efforts made by everyone involved, and extend my best wishes for the success of Short Shorts Film Festival & Asia 2020.
Koike Yuriko
Governor of Tokyo
東京都知事 

Message from the President of Short Shorts Film Festival & Asia
Tetsuya Bessho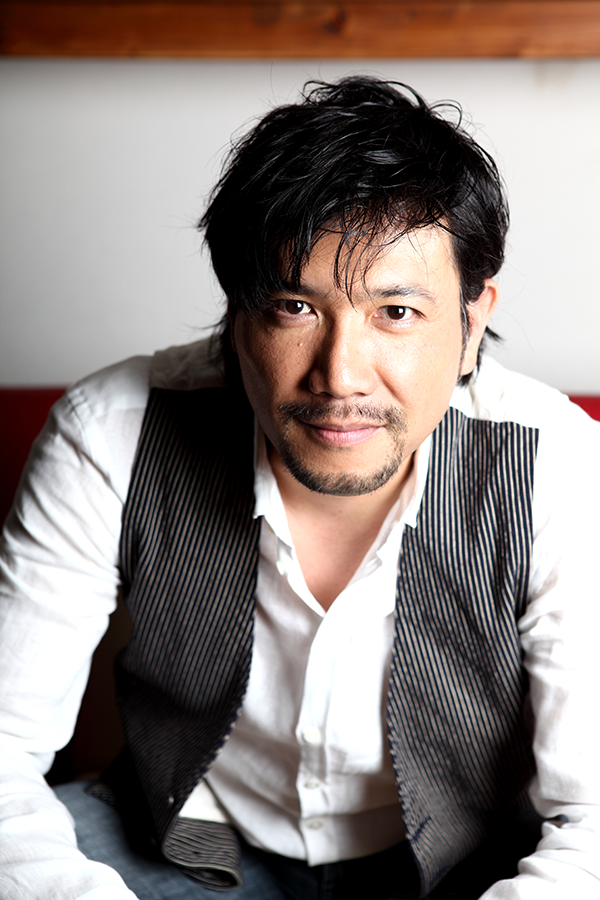 The film festival, which has been held in Tokyo every June since it first started in 1999, will hold its 22nd international and 17th Asia-Japan competition this year.
Ever since the postponement of the event due to the global coronavirus pandemic was decided, we have been searching for new ways to connect the world and build a future together through short films, the origin of cinema, until the decision to hold the event in September was made. We hope we can work together with everyone to create a new era of film festivals and discover how "(new) borderless" will take shape in the form of a film festival.
Message from Festival Ambassador LiLiCo
You can feel culture and scent from works made in countries and regions that you do not usually come into contact with—something unique of short films!
There is no finish line for a creator's ideas and talents!
Meet more and more new things.
This is the hottest period of the year to check out what films we will see this year. Let's create some sparks together!
Message from Official Navigator
GENERATIONS from EXILE TRIBE
CINEMA FIGHTERS Project has evolved over the past three years.
We've watched films where members from LDH starred in, and we're very impressed by the stories and expressions that are different from feature films and unique to short films.
When we were assigned as the official navigator of this year's SSFF & ASIA, we watched short films from countries across the world for the first time.
As you can feel from this year's SSFF & ASIA theme of "(New)Borderless", various values, perspectives, and messages overflow from every film. Through short films, these made us realize something important afresh and gave us chances to make new discoveries that we have yet thought of.
As the official navigator, we would like to introduce this film festival where one can encounter many of such films and the attractiveness of short films to as many people as possible!
Our song "You & I" contains the message "Our heart is united even in this changing world, even if we're apart. Let us unite." The world is facing the unprecedented COVID-19 pandemic, but we would be very happy if we could bring short films from across the world to everyone in Japan through an online film festival and unite everyone as one, and if filmmakers from all over the world could get together and connect with each other online.
Please listen to the song "You & I", the theme song that supports this new type of film festival.
A message of support from actress Yoshino Kimura,
presenter of the Ladies for Cinema Project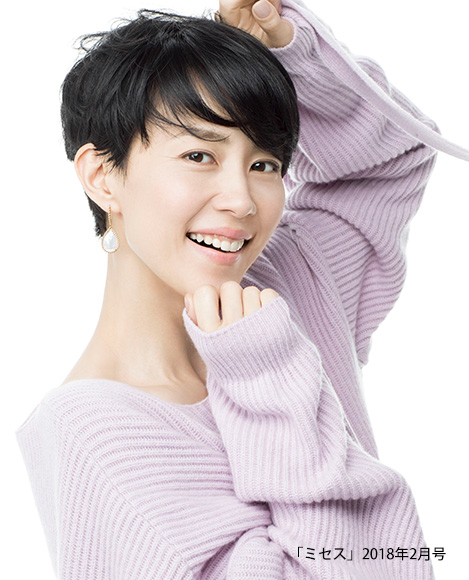 In these very difficult times, it brings me great joy to see the filmmakers who give us hope, the motivation to explore new means of expression, & once again participate in this film festival.
These short films made by these women filmmakers give us courage & power. It would be wonderful if we are able to spread this incredible message to all.