CG Animation
Competition
The CG Animation Competition, which is now celebrating its 10th year, is presented in collaboration with Digital Hollywood Co., LTD. Digital Hollywood is a leading university for IT and digital technology, aiming to introduce exceptional CG films in Japan whilst also showcasing world level Japanese CG creators to the world. This program introduces a wide range of animation with realistic dipictions and dynamic entertainment. In addition, Digital Hollywood's DIGITAL FRONTIER GRAND PRIX 2019
Best CG Animation Award winner, as well as the 2019 91st Academy Award Nominee for Best Animated Short Film will be screened.
Jury
*Jurors are listed from the left in order of the Japanese phonetic alphabet.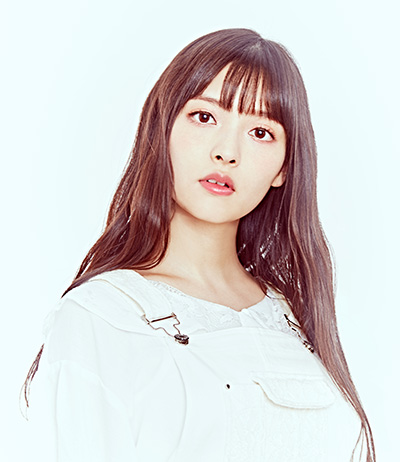 Sumire Uesaka/ Voice Actress
Born on December 19, 1991, in Kanagawa Prefecture.
She made her debut as a full-fledged voice actress in 2012 in the TV anime Listen to Me Girls, I'm Your Father! Major works include Major Second (Chisato Fuji), Star☆Twinkle PreCure (Cure Cosmo), and THE iDOLM@STER CINDERELLA GIRLS (Anastasia). In 2013, she made her artiste debut with the theme song "Nanatsu no Umi yori Kimi no Umi" for the TV anime Namiuchigiwa no Muromi-san. She has released 10 singles and 4 albums to date.
She has also attracted a lot of attention with her wide range of interests, including the Soviet Union and Russian studies, military, Hong Kong movies, Lolita clothes, techno songs, occult, and strolling through Nakano Broadway.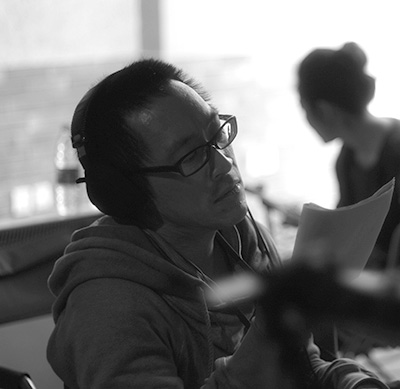 Izuru Kumasaka/ Cinematographer and scriptwriter
Born in 1975. His film Asyl: Park and Love Hotel won the Best Newcomer Award at the 58th Berlin International Film Festival, the first time a Japanese won the award. The Werewolf Game and The Werewolf Game: The Beast Side were well received both inside and outside of the industry, and the series has become a gateway to success for young actors. Chigasaki Story, made to celebrate Kuwata Keisuke's 60th birthday, was initially made only for him to watch but was later released at TOHO Cinemas at the request of Kuwata himself. Currently, he is filming his latest film The Pretenders.

Major drama series he has directed include Kogure Photo Studio (2013 on NHK), Tamagawa Ward Office of the Dead (2014 on TX), You're My Pet (2017 on CX), Wani Tokage Gisu (2017 on TBS), Hapigora! (2018 on GYAO), In Time With You (2019 on CX), Where Do I Come From? (2020 on TX), and EXTRA!!! (2020 on KTV).
Tomoyuki Sugiyama/ President, Digital Hollywood University
Tomoyuki Sugiyama was born in 1954 in Tokyo. From 1987, Sugiyama spent three years as a visiting scholar at MIT's Media Laboratory, and took up posts including Junior Lecturer at Nihon University before establishing Digital Hollywood in 1994. The school would go on to expand and establish both undergraduate and graduate programs, which are now administered by Digital Hollywood Corporation, an organization established under legislative reforms enacted in Japan. In 2011, Digital Hollywood University joined with the Shanghai Conservatory of Music to establish a digital media arts school in China, which is also headed by Sugiyama. Sugiyama works as a member of the Prime Minister of Japan's Cabinet Special Committee that looks into issues related to strengthening the creation of new intellectual property in Japan.
---
Screening Program
CG Animation Competition