Official
Competition

We are happy to collaborate with Sony as a sole supporter of the official competition, which acts as a path to the Academy Awards® Short Film category. Sony has long supported the dreams of creators as an entertainment company powered by the latest technology.
Official Competition supported by Sony Special Page
International Competition
This year for the International Competition, we received 2452 submissions from 20 countries and regions outside of Asia, and we will screen 36 selected short films. Through careful screenings and discussions, the selected films expose a variety of anecdotes that give a touch to modern social issues and lives in the near future, as well as high quality comedies. Enjoy!
Asia International Competition
This year for the Asia International Competition, we received 1,627 submissions from 11 Asian countries and regions excluding Japan, and we will screen 22 selected short films. Selected films portrays a variety of subjects, including protagonists standing up towards serious social issues and poverty, heart-warming family stories, special screenings and more.
Japan Competition
From Japan, we have selected 19 short films out of 328 submissions. Enjoy the world of Japanese cinema that continues to showcase a brand new perspective!
Jury
The Committee has selected jurors from diverse industry backgrounds with unique points of view. Jurors will give awards to three films: The Best Short Award from each Official Competition category and the Grand Prix. *Jurors are listed from the left in order of the Japanese phonetic alphabet.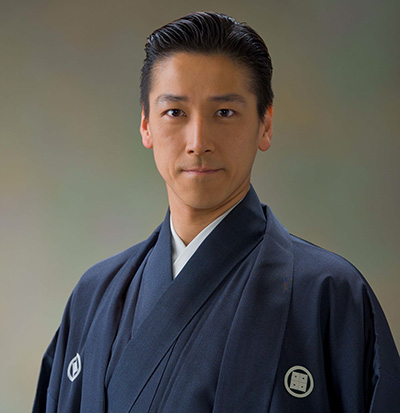 Motoya Izumi/ the 20th generation head master of the Izumi school of Kyogen
Izumi-ryu is the eldest son of the Sou family 19th, Motohide Izumi. His grandfather is Toukuro Miyake, a national human treasure.
Training began at the age of one and a half and with the first stage appearance at the age of four. In recent years, Izumi-ryu's innermost secret song "Hikusada" and "Makuranomono-gurui" has been introduced to a new frontier. Izumi-ryu Soke's activities include independent performances, dedication at shrines and temples such as the world heritage site of the Ise Shrine, performances sponsored by local governments, student appreciation classes, and international performances such as the Expo. This year, with sister Junko Izumi and together with Tokuro Miyake, setup the "Izumi-ryu Soke Kyogen Channel (YouTube) and held a Kyogenkai at the Kanda Myojin to further promote the expansion of Kyogen, a Japanese traditional performing arts. Scheduled to hold a Kyogen live distribution of the "Shimokitazawa Kyogenkai" (Honda Theater) in September and an "ON LINE Kyogenkai" (OPEN REC) in December. Also, he has been active in various fields, such as hosting the Kohaku Uta Gassen, starring in the long-running drama "Hojo Tokimune," and chair performances at the Meijiza and Koma theaters. Appeared in the Nescafe Gold Blend commercial at the youngest age ever. With the movie "Satsuma Okojo" won the Best Actor in the Berlin Filmmaker Film Festival (foreign language category), and with the movie "Hiwa Ochiru" won the Best Actor in the Short Film Category at the Milan International Filmmaker Film Festival. The movies "Ninsho" and "Usuke Boys" are memorable. Further, this autumn, the movie "Otenmon no Hen" (Director Kitaaki Akihara), will be screened.

Japanese traditional performing Arts KYOGEN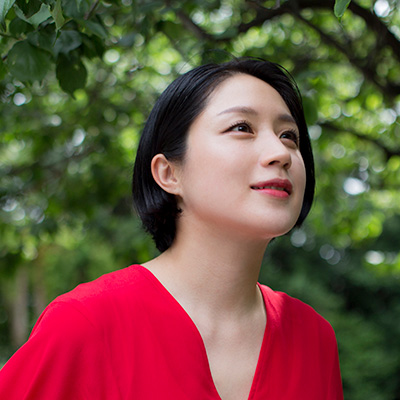 Kamiko Inuyama/ Essayist
Worked as an editor of a fashion culture magazine in Sendai, she left the company due to family reasons and moved to Tokyo. Lived in Tokyo as a NEET for six years. She then began to draw illustrations and write essays about the love life of her female friend who she met while out drinking, which became popular on the internet and was published as a blog book by Magazine House—her author's debut. Currently active quietly on TV, radio, magazines, and the internet. After getting married in 2014 and giving birth to her first child, a daughter, in 2017, she established the celebrity group Children's Lives Belong to Children to speak out on child abuse issues. She is also an active member of Kodomo Gift, a program that uses crowdfunding to bring support to children in need of social care. At the same time, she is also widely recognized as a fan of 2D works such as games, board games, and manga.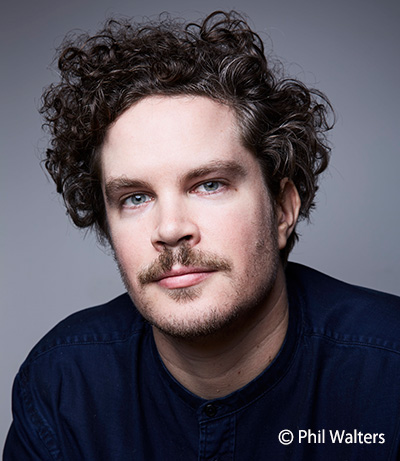 Jeffrey Bowers/ Senior Curator, Vimeo
Jeffrey Bowers is a Senior Curator at Vimeo, where his responsibilities include selecting Staff Picks, managing Staff Pick Awards and Vimeo's Best of the Year awards. His background includes programming features and shorts for the Tribeca Film Festival, Hamptons International Film Festival, and Rooftop Films. He also co-curated VICE media's VICE Shorts, where he wrote the short film column, I'm Short, Not Stupid. Bowers has served on juries and participated in speaking engagements at places like the Berlin Film Festival, Toronto International Film Festival, and SXSW Film Festival.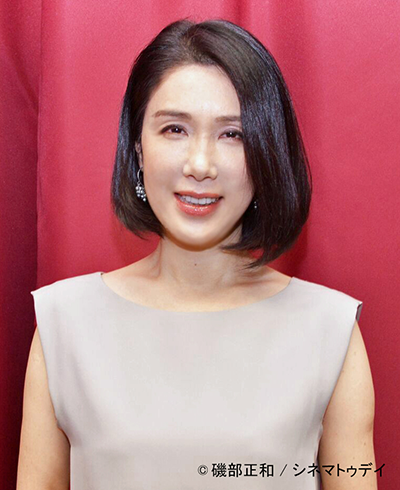 Mariko Tsutsui/ Actress
Born on October 13, from Yamanashi Prefecture. In 1982, while attending Waseda University, appeared on stage for the first time in the theater company "Third Stage." Since then, he has been active in a wide range of fields, including movies, TV, theatres, and commercials. Debuted in "Otoko to Tomodachi" (94/Takumi Yamaguchi).. Received the judge's award in the "Aru Shiten (A Certain Viewpoint)" category at the 69th Cannes International Film Festival. Achieved triple crown by receiving the leading actress award at the Mainichi Film Contest, Takasaki Film Festival, and Yokohama Film Festival with "Fuchi ni Tatsu (Standing at the edge)" (16/Koji Fukada).. Major appearances include "jam" (Director 18/SABU), "Senkotsu" (Director Toshiyuki Teruya), "Ai ga Nanda" (19/Director Rikiya Imaizumi), "Shinya Shokudo (Midnight Canteen)" (19 /Director Matsuoka Yuji), "Hitoyo" (19/Director Kazuya Shiraishi), "Kageura" (20/Director Hiroshi Otomo), etc. With "Yokogao" (19/Director Koji Fukada) officially listed in the 72nd Locarno International Film Festival, awarded the Minister of Education, Culture, Sports, Science, and Technology Award for the first year of Reiwa, 2019 National Film Association Award for Best Actress, and 17th ASIAN FILM FESTIVAL Best Actress Award.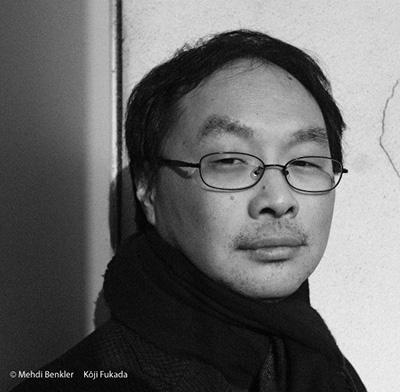 Koji Fukada/ Film Director
Born in Tokyo in 1980, he joined Oriza Hirata's theater group Seinendan as part of the staging team in 2005. In 2006, he won the Soleil d'Or Newcomer's Award at the 3rd Kinotayo Film Festival in Paris for The Grenadier. Subsequently, he directed Human Comedy in Tokyo in 2008, Hospitalité in 2010, Au Revoir l'Ete in 2013, and Sayonara in 2015, which were highly acclaimed at foreign film festivals. In 2016, he won the Un certain regard Jury Prize in the 69th Cannes Film Festival for his film Harmonium. He won the 67th Newcomer Minister of Education Award for Fine Arts. In 2018, he directed The Man from the Sea, and in 2019, he directed A Girl Missing and his first TV series The Real Thing. The movie version of "The Real Thing (Honki no Shirushi)" was chosen as the Cannes Official Selection 2020 and is drawing attention from around the world (Friday, October 9 nationwide release)
---
Screening Program
International Program
Asia International & Japan Program