International Program 5
Kapaemahu
Dean Hamer, Hinaleimoana Wong-Kalu & Joe WIlson/0:08:30/USA/Animation/2020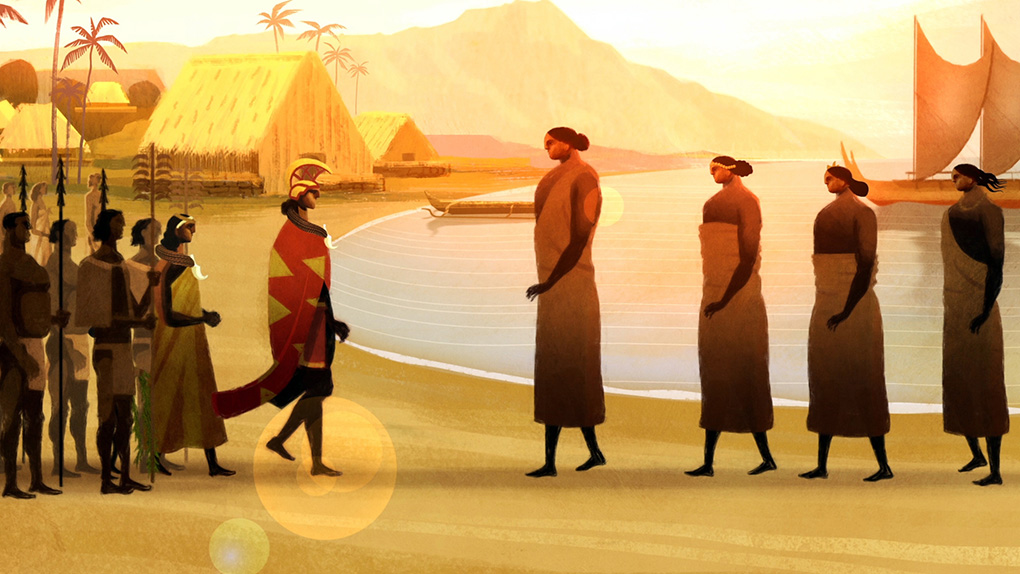 The hidden history of four mysterious boulders on Waikiki Beach—and the mystical transgender healing spirits within them.
Tribeca Film Festival 2020 (USA)
Director : Dean Hamer, Hinaleimoana Wong-Kalu & Joe WIlson
Kapaemahu is a collaboration between Native Hawaiian educator and cultural practitioner Hinaleimoana Wong-Kalu, Emmy and GLAAD award-winning filmmaker activists Dean Hamer and Joe Wilson, and Oscar-nominated animator Daniel Sousa. Their works have screened in Berlin, Toronto, and Sundance, and touched hearts across the Pacific and around the world.
BACK TO LIST
Recommended