Non-Fiction Program 2
Save the Earth!
Rewild
Nicholas Chin & Ernest Zacharevic/0:04:03/Indonesia/Non-Fiction/2019
This film shows a new forest restoration site on the borders of the Leuser Ecosystem and reveals a Rewind symbol carved into a palm oil plantation in Sumatra. The narrative runs in reverse, rewinding the clock on deforestation to undo the damage caused by the unsustainable production of one of the world's most versatile commodities.
Minidoc 2019 (Spain) Best Short Film about Man & Nature
Dieciminuti Film Festival 2020 (Italy) - Best Documentary Film (confidential by now)
Videoformes 2020 (France) Honorable Mention from the Student Jury of Clermont Auvergne University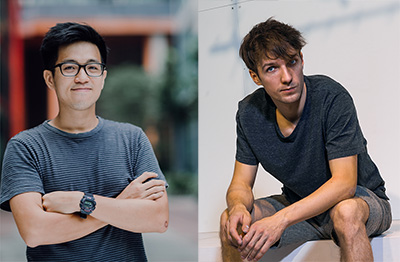 Director : Nicholas Chin & Ernest Zacharevic
Nicholas Chin is a filmmaker and cinematographer who travels the world shooting music videos and branded content on the craziest locations. Ernest Zacharevic is an artist incorporating culture and community in public art interventions.
BACK TO LIST
Recommended