ANIMATED SPIRITS FILM FESTIVAL
Online Only
Hello Kitty
Ji-yoon Lee/0:07:00/Austria/animation/2019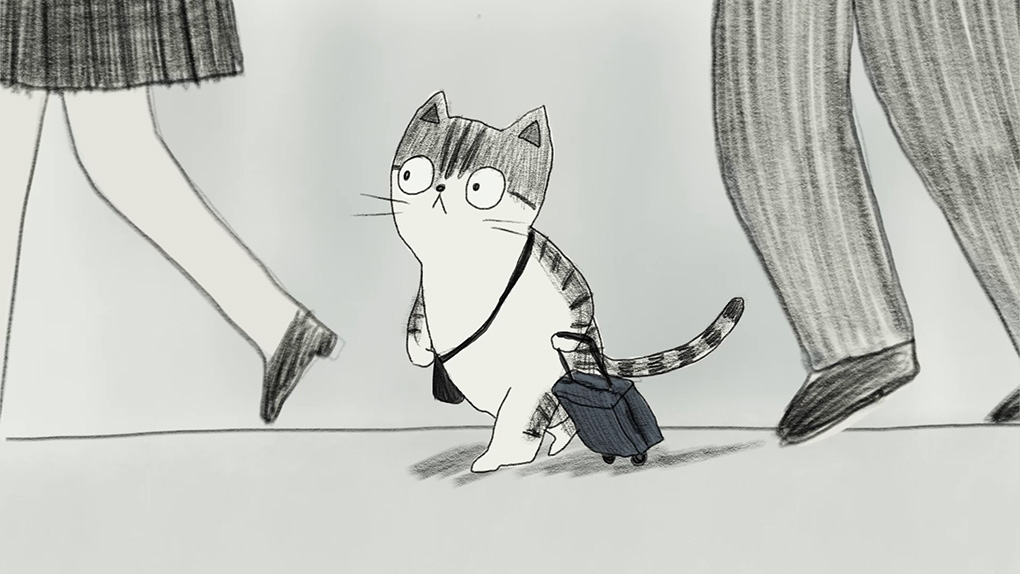 A young woman goes to Japan for half a year and leaves her cat behind in Vienna. But Ong-nyun won't be having that. She packs her little kitty suitcase and heads off to Tokyo straightaway. Sometimes a cat's gotta do what a cat's gotta do.
https://filmarks.com/movies/93203
Director : Ji-yoon Lee
Ji-yoon Lee From 2010 till 2014 she studied biology at the Konkuk University in Seoul. 2015 she started to study painting and Animation at the University of applied Arts Vienna, Prof. Judith Eisler. She graduated with her film "Hello kitty" from University of Applied Art Vienna in 2019 and is living in Korea currently, specializes in Painting and Animation with particular interest in character design and illustration. Right now she is working at an animation studio in Korea.
BACK TO LIST
Recommended