International Program 4
Save the Earth!
Sororal
Louise Mercadier & Frédéric Even /0:14:56/France/Animation/2019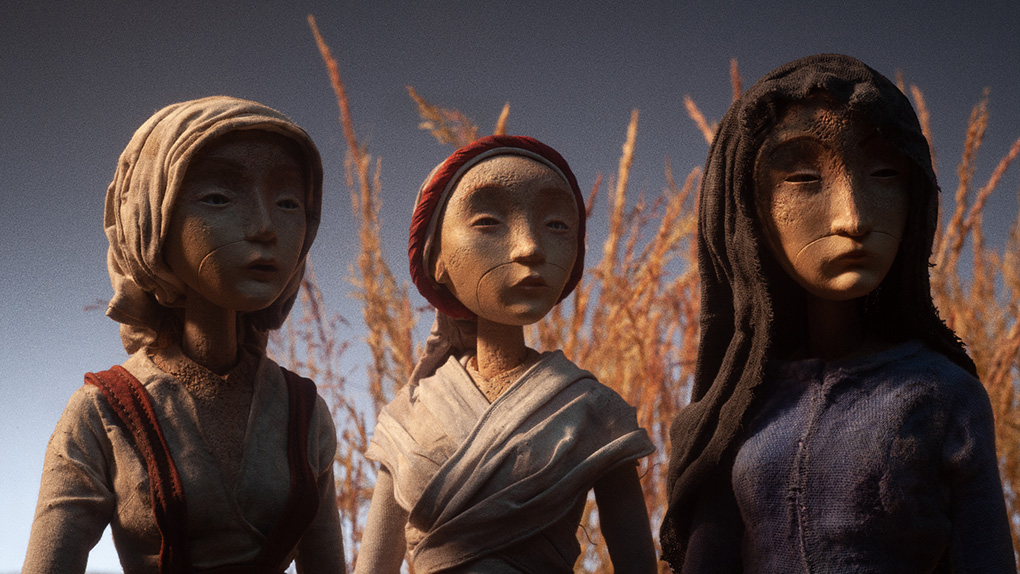 Three sisters are facing an impending disaster: the imminent flooding by the Sea of the lands where they live. In the midst of such chaos, the sisterly union is shaken up and each of the sisters experiences the imminence of death, in their inner selves, in a different way.
Warsaw International Film Festival 2019 (Poland) Short Grand Prix
the International Film Festival of Guayaquil 2019 (Ecuador) Best Animation Short Film
International Animation Film Festival of Paris 2019 (France) Audience Award
Xiamen Cybersousa 2019 (USA)
Findecoin Festival of Puerto La Cruz 2020 (Venezuela) Best Animated Short Film
Director : Louise Mercadier & Frédéric Even
Frédéric Even and Louise Mercadier are two self-taught directors: he graduated in general literature and comparative studies at the Sorbonne; she studied social science at Paris I University and sculpture and animation at the beaux-arts ateliers in Paris. Sororelle is their first professional film
BACK TO LIST
Recommended