Online Screening
Online Only
INFRACTION
Marion Decoste, Mickaël Nezreg, Manon Ryckelynck, Maiwen Koskas, Jeremie Hannoah, Florian Morelli, Raphael Halle, Aurélie Vanden Borren, Corentin Langou & Remy Martin/0:04:17/France/Animation/2019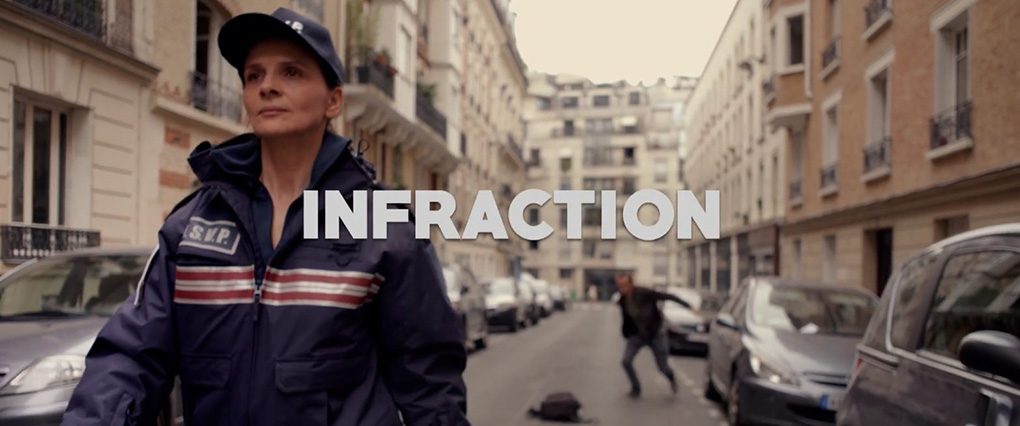 Amandine, an inflexible traffic warden, takes perverse pleasure in punishing every little infraction by handing out a fine. An unexpected event suddenly disturbs her daily routine.
https://filmarks.com/movies/92639
Director : Marion Decoste, Mickaël Nezreg, Manon Ryckelynck, Maiwen Koskas, Jeremie Hannoah, Florian Morelli, Raphael Halle, Aurélie Vanden Borren, Corentin Langou & Remy Martin
Character design, animation, shooting and editing was mainly done by Minato Matsuda, who graduated form the Department of Graphic Design of Tama Art University in 2018. Background art, concept art, and layout by Haruna Ueno, who majored in oil painting at Tama Art University. Story boards, props, liquid visual effects and international liaison by Tomoko Taiga, who studied design in Ohio State University and received her Ph.D. in Fine Art from University of Tsukuba.
BACK TO LIST
Recommended