In order to raise awareness of the "FutureCity Yokohama," the City of Yokohama and SSFF & ASIA presented the "FutureCity Yokohama Award" for the first time last year, awarding the short film that best depicted an environmentally friendly future lifestyle making use of technological advancements. The winner was "More Than Words," directed by Andrea Jako Giacomini. We will present the award once again this year to the film that best embodies the "FutureCity" theme.
Message from the Yokohama Mayor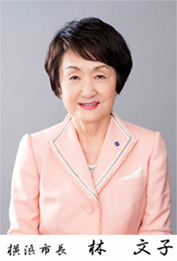 So many messages and stories of people's lives are compressed into and conveyed in short films. We, the City of Yokohama, have been encouraging the development of communities by endorsing the idea of fostering creativity and the power to energize arts and culture. Including a focus on visual culture, we have been supporting the activities of Short Shorts Film Festival & Asia. One of the festival venues, Brillia Short Shorts Theater located in Minatomirai, Yokohama is a cinema that shows a wide variety of short films. Promoting the attractiveness of short film culture, it has become a familiar place for many people.
The "FutureCity Yokohama Award," established two years ago together with the festival, is now in its third year. As a "FutureCity," the City of Yokohama has been participating in the challenge to reduce the global environmental burden, supporting the construction of a sustainable urban image. Selecting films that best depict the environment, urban city and lifestyles of the future, the winner of the award will be shown at various events, such as the children's "FutureCity – Environmental Picture Diary Exhibition," communicating the message of "FutureCity Yokohama" throughout Japan and the rest of the world.
This year we have received many wonderful submissions once again. As part of the SSFF & ASIA National Tour, we will hold a screening of the "FutureCity Yokohama Award" nominees and present the award to the winning short film. We hope that you will attend the event and partake in the opportunity to contemplate the city and future ways of living together with us.
FutureCity Yokohama Award
"More Than Words "

Andrea Jako Giacomini / U.S.A. / Fiction / 5:15 / 2013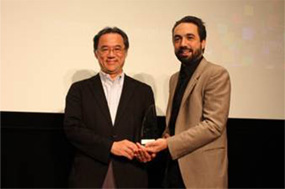 2014 Award Presentation
Masato Nobutoki
(Executive Director for FutureCity Promotion Climate Change Policy Headquarters, City of Yokohama)
Andrea Jako Giacomini, director of the award-winning film
Time and Date: June 6 SAT / 11:20 - 13:10
Venue: Brillia Short Shorts Theater

*This event is in Japanese only.